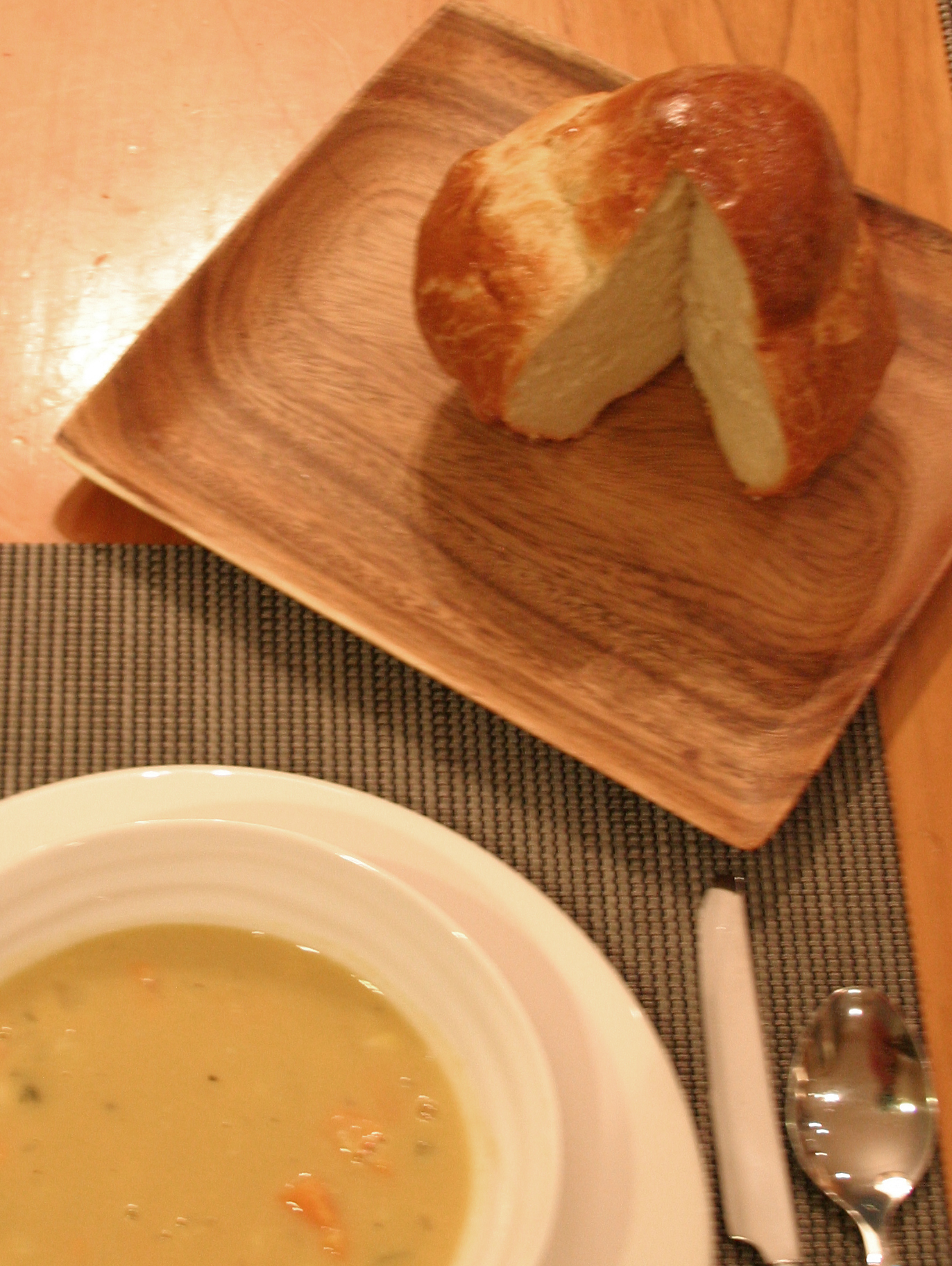 This recipe was inspired by my friend Linda.  She is the one who introduced me to Imagine Organic soups in tetra-pack packaging.  They come in several flavours (creamy corn, butternut squash, tomato to name a few) and are fantastic for making quick soups.  It's a great pantry staple. 
The creamy corn does not in fact contain any cream or dairy products for that matter.  I think of these soups as a blank canvas and add in my own ingredients.  This is delicious in the summer when you can add fresh corn but I make it all year round using frozen corn too.
What you need:
3 tablespoons butter
3 small cloves garlic, finely minced
1 jalapeno pepper, seeded and finely minced
1 ½ – 2 teaspoons kosher salt
1 large onion, finely diced
2 ribs celery, finely diced
1 large sweet potato, peeled and diced into ½ inch pieces
1 teaspoon fresh thyme
2 litres Imagine Organic Creamy Sweet Corn Soup
2 cups fresh or frozen corn
freshly ground black pepper, to taste
What you do:
  1.  In a large pot, melt butter and add garlic, jalapeno,  salt and onions and sauté over medium-low heat for about 2 minutes.  Add celery and cook for about 5 more minutes.  Add potatoes, thyme and Corn Soup.  Bring to a boil, turn down to low, cover and let simmer for about 15 minutes, until potatoes are tender.
   2.  Add corn and cook for about 5 more minutes. Taste for seasoning, adding pepper and more salt if needed.  Transfer one third of the soup to a blender and puree.  Add pureed soup back to the rest of soup.  Serve hot.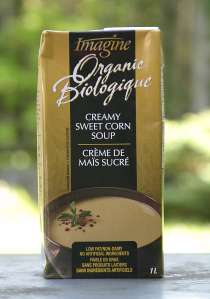 Edit this entry.
Leave a Reply
Logged in as saltandserenity. Logout »