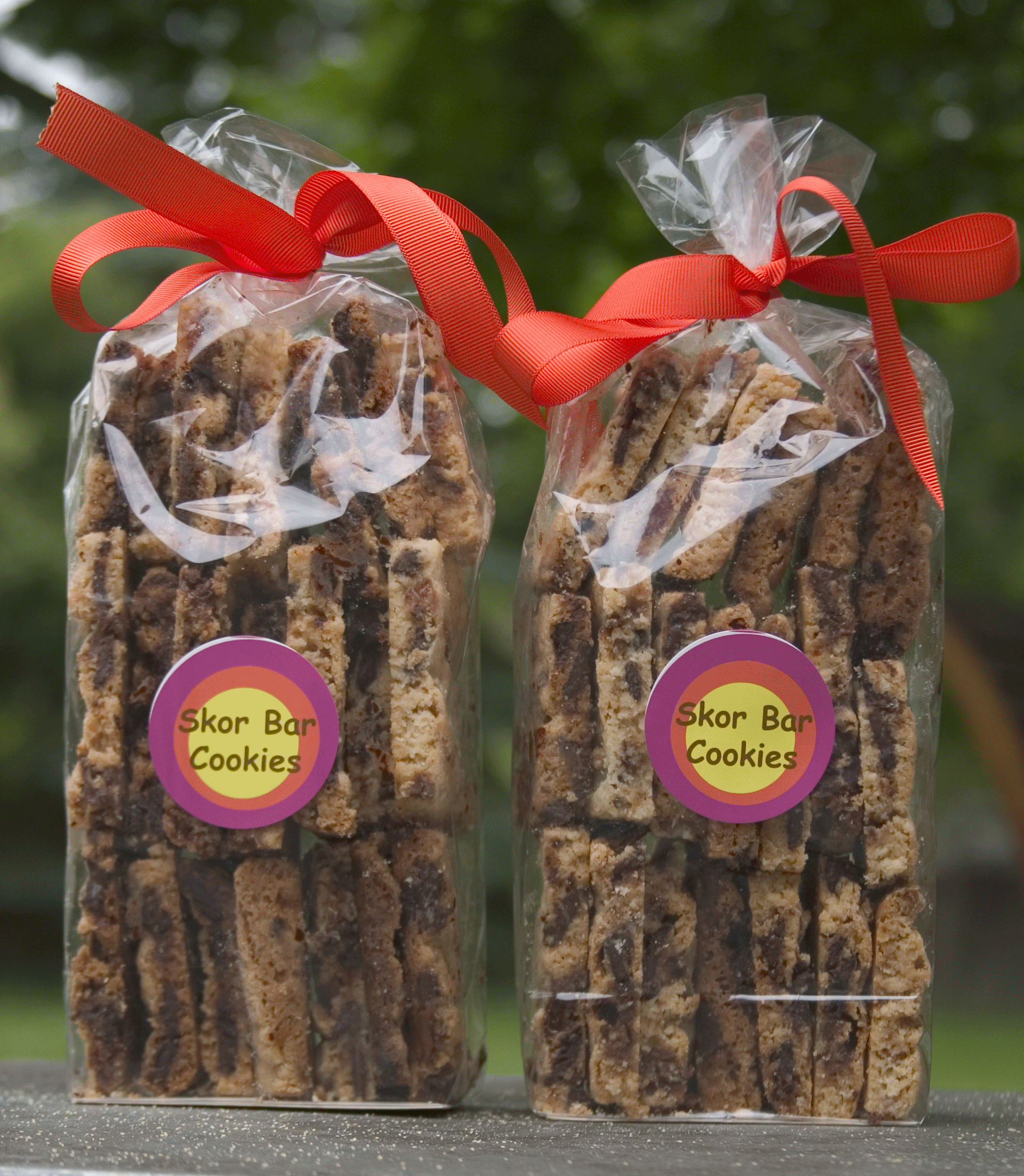 This recipe was created by Daphna Rabinovich, a talented baker I worked with at the David Wood Food Shop in Toronto.  She used chocolate chips and walnuts in her version.  I chop up bittersweet chocolate into chunks and omit the nuts.  This is a very fast and easy recipe, great for those times when you want something decadent and homemade but don't have alot of time.
What you need: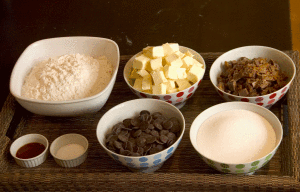 4 Skor Bars coarsely chopped                                      
1 cup unsalted butter, at room temperature
1 cup sugar
1 teaspoon pure vanilla extract
½ teaspoon salt
2 cups all-purpose flour
1 cup chocolate chips or chunks
What you do:
  1. Preheat oven to 325 degrees F.  Line a 10 x 15 inch cookie sheet (with sides) with parchment paper.  Set aside.
2.  Using an electric mixer, cream the butter and sugar together until light and fluffy, about 5 minutes.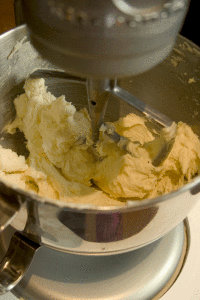 2.  Beat in vanilla and salt.  Add flour, Skor Bars and chocolate chunks. Mix briefly until just combined.
3.  Dump dough into prepared pan.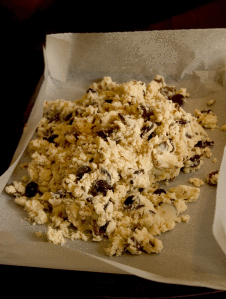 4.  Press dough evenly into prepared pan.  Bake for about 20 – 25 minutes until golden brown.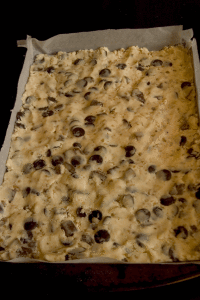 5.  Remove from oven and while still warm, score dough with a sharp knife.  I usually do 5 rows down and 7 rows across for 35 cookies.  Put pan on a rack to cool.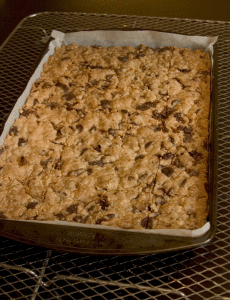 6.  When totally cool, turn out onto a cutting board, peel off parchment and finish cutting into squares.