I am feeling a little lost after finishing the Bread Baker's Apprentice Challenge. My last post just seemed so final and shockingly, I still have things left unsaid.  So here, in no particular order, are the final thoughts/reflections/confessions of this Bread Baker's Apprentice.
10.  When the number of  mail order parcels arriving from King Arthur Flour began to rival those from J Crew,  I knew I was a true bread freak.
9.  I spent $30.25 on a 4 ounce bottle of Fiori di Sicilia . No, that's not a fancy perfume. It's an aromatic essence of Sicilian flowers.  It is the flavouring used in authentic Italian Panettone bread.  The recipe uses 1/2 an ounce.  I discovered that I hate Panettone bread.  I still have 3.5 ounces left.  Oh well, the bottle is pretty!
8. I still have not mastered the "windowpane test".  For the uninitiated, this is a test to determine when the dough has been kneaded enough.  After kneading for awhile, you cut off a small piece of the dough and gently stretch and pull it to see if it will hold a paper-thin translucent membrane, without ripping or falling apart.  Every time I tried this test, my dough ripped.  I continued kneading for several more minutes, but my dough still ripped.  TxFarmer, a fellow BBA Challenger,  achieved perfect windowpanes with every loaf she produced. (see the photo below)  She also produced drool worthy photos and gorgeous breads.  I am more than a little envious!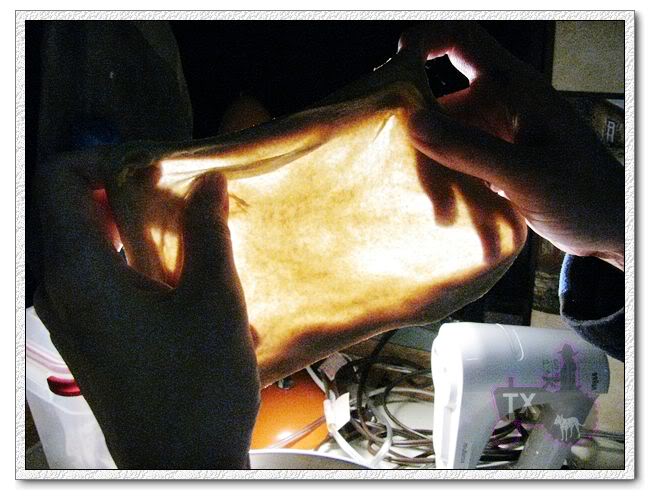 7.  I speak to the woman on the order desk at King Arthur Flour more often than my own mother.
6.  On of my fellow challengers, named Susie, made many of her breads in the shape of the letter S.  She baked 22 of the 43 breads and hasn't been heard from since last November.  I'm a little worried about her.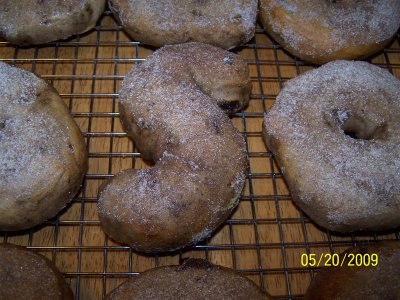 5.  I'm thinking it of requesting the Poilâne Miche pillow for my birthday this year. Bread #33 in our Challenge was the Poilâne-Style Miche.  Poilâne is a bakery in Paris famous the world over for their bread. They make a cushion in the shape of their most famous bread.  It is only $82.23 (that includes shipping).  I can have a loaf of the real bread shipped to me for $62.30, but I figure the pillow will never get stale!
4.  I still have not mastered my slashing skills.  Slashing (also known as scoring) the bread prior to baking is done to allow some of the trapped gasses to escape. The tool I bought to slash with is called a lame but it does not work very well.  Someone told me to try a straight edge razor blade (the old fashioned kind) but I can't find them at my local pharmacy.  I found a web site that will ship me 1000 of them for 2 cents a blade but I worry that my name will be placed on a "persons of interest" list since I am stockpiling dangerous weapons.
3.  I have bought Peter Reinhart"s new book Artisan breads and am considering baking my way through that one!!
2.  Peter Reinhart  may have replaced Nick Malgierei in my baker fantasy dream.
1.   I  don't even bat an eyelash when the lady at King Arthur Flour tells me that shipping to Canada is a $25.00 flat fee and all I am ordering is a $5.99 bag of Sir Lancelot High Gluten flour because I need a bagel fix bad!
Thanks again to Nicole of Pinch my Salt for organizing this challenge and of course to Peter Reinhart for writing such a wonderful book.  It truly is a fantastic tutorial for anyone interested in learning to bake their own bread.  I am grateful for all the new bread freak friends I have made along the way.