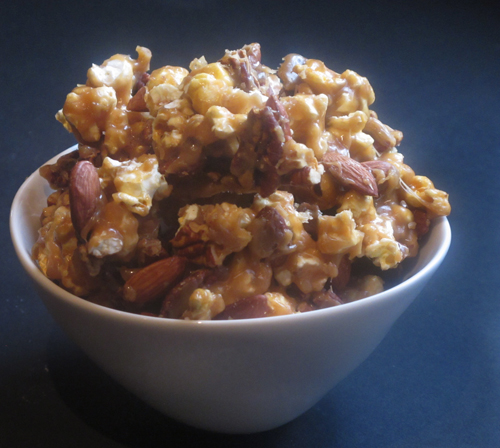 Last Monday I finally treated myself to a cortisone shot in my elbow.  You may be thinking, "What kind of treat is that?"  Well here is the sad story of my baking injuries. Last December I piped over 160 gingerbread snowflake cookies and gave myself an awful case of carpal tunnel syndrome.  Just a simple matter of overuse of some very small, not often used muscles.  It finally healed by late February but then this summer, after finishing the Bread Baker's Apprentice Challenge, I noticed pain in my elbow.  Of course I ignored it and by September it was so bad I could not lift a coffee mug or squeeze toothpaste without terrible pain.  I went for to the Baking Sports Medicine Clinic and began physiotherapy for tendonitis (also known as tennis elbow, or in my case, bakers elbow).
It was getting a little bit better but not much.  After 10 weeks I asked my therapist what else I could try as I was starting to get desperate.  I had over 40 gift baskets to bake for the holidays.  I blogged about this briefly last year.  Rather than shop for gifts for all the people in my life for whom I am grateful, I decided many years ago to bake.  And I had to get going.  Thus the cortisone shot.  I have heard from many people that a cortisone shot does not hurt.  They are liars!  My arm felt like it was going to fall off for the first 2 days but then magically,  by the 4th day, the pain was gone.  It is my own personal holiday miracle.
So here, for the next 7 days you can follow along with me on my baking frenzy.
On day one I tackle Almond Pecan Caramel Corn.  I found the recipe for this addictive treat many years ago, in a sweet little book called, "Gifts of Food" by Susan Costner.  I only make this recipe when I have somewhere to take it as I have absolutely no willpower at all when it comes to this popcorn.  Each recipe uses a pound of butter.  Do not tell people this when you give it to them as they will hate you for life.  I have altered the recipe slightly and add about 2 teaspoons of kosher salt to each batch when I am making the caramel.  A tall heavy non-stick soup pot is ideal for making this.  A candy thermometer is helpful as well.  I like this one as it has a ledge at the bottom so the bulb can not touch the bottom of the pot and give you a false reading.
I popped some microwave popcorn.  I toasted the almonds and pecans and mixed everything together in a big bowl.  If your counter is not heatproof, place the bowl on a cooling rack.
The caramel contains sugar, corn syrup, water, salt and butter.
When the caramel reaches 280 – 300º F, it's  time to pour it onto the popcorn and mix well.  Then it gets spread out on a parchment lined cookie sheet and you wait (or not) for it to cool.  If you are impatient and try to eat it before it cools and totally hardens, it is still quite sticky and can pull out a filling!  Don't say I didn't warn you.
Sweet and salty and crunchy and habit forming!