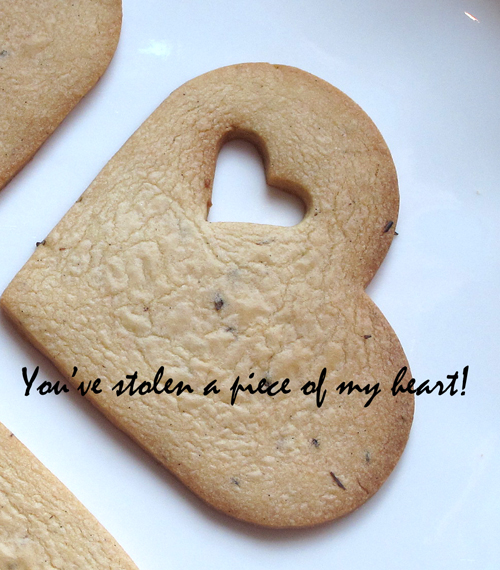 This week I discovered something not very nice about myself. I get cranky if I don't bake something every few days. I don't necessarily have to eat it, I just have to bake and create something. I was feeling extra cranky on Friday so I pulled some butter out of the freezer, and already I felt a little nicer. I decided to bake something for Valentines Day. We're not big on celebrating the holiday in our house, but as an excuse to bake, it's a good one. I  decided to bake sugar cookies in the shape if, what else, hearts! While I love the look of iced sugar cookies, I don't love the taste. I find them too cloyingly sweet with all that royal icing.
Leaving the cookies plain just didn't satisfy my creative needs, so I pulled out my heart cookie cutters and inspiration struck. I would cut little hearts out of the big hearts and fill them in with different coloured doughs. The tiny cookie cutters on the left are really aspic cutters, left over from my cooking school days when we had to make gross things like aspic. For those not familiar with this culinary delight, aspic is a jelly made from meat or fish stock. Often the fish one was poured into a fish mould and then decorated with little aspic shapes.
I knew I wanted to make my favourite sugar cookie dough, from Bon Appetit's December 2000 issue. It is the only sugar cookie recipe I have seen that uses brown sugar instead of white sugar, and it gives the cookies a depth of flavour that white sugar cookies are missing. I decided to try out a new idea I recently learned from Alice Medrich in her book "Chewy Gooey Crispy Crunchy Cookies". Alice suggests grinding whole vanilla beans in a spice grinder and using it in place of vanilla extract. I was intrigued. Once all ground up, I have to admit it looked like something you might roll and smoke. 3/4 of a teaspoon of ground beans is the equivalent of 1 teaspoon of extract. It looked so cool in the dough, and the aroma and taste were so authentically vanilla.
I knew I wanted to have chocolate dough and some pink dough as well. The Bon Appetit recipe isn't great for adding colouring to as the brown sugar muddies the colours. I made the Simple Sugar Cookies from my latest obsession, Karen DeMasco's "The Craft of Baking." I added melted bittersweet chocolate for the chocolate dough and pink paste food colouring for the pink dough. I made two versions of pink, one pale and the other shocking fuchsia .
After making the dough, I roll it out right away, between 2 sheets of parchment paper, and then chill it in the freezer for 20 minutes (or the fridge for about an hour). Then the artistry begins. I felt like I was playing with Play-Doh.
The finished cookies were just adorable and way less work (and way more delicious) than iced cookies. How could anyone feel cranky after receiving these cookies?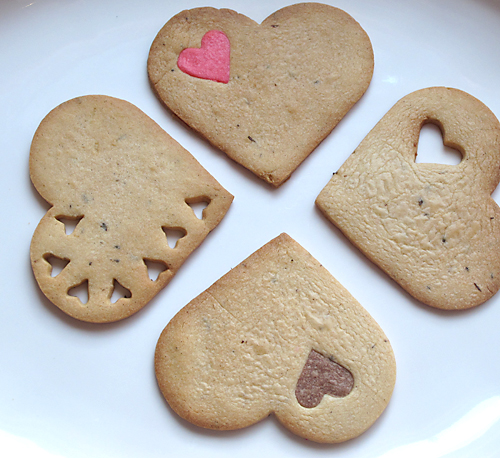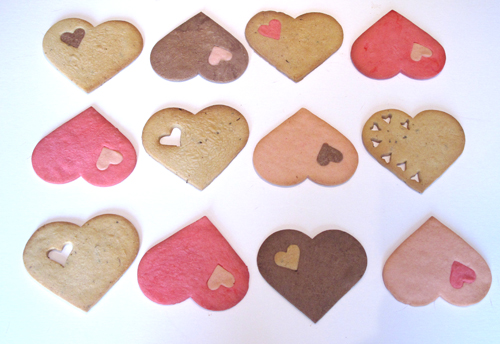 To print recipe for Brown Sugar Cookies, click Here.
To print recipe for Simple Sugar Cookies, click Here.
Of course, in keeping with my promise to eat healthier, we kept a few cookies to eat and packaged the rest of them up to give away. If my children are reading this, I have stashed a few away in the freezer for you when you come home!