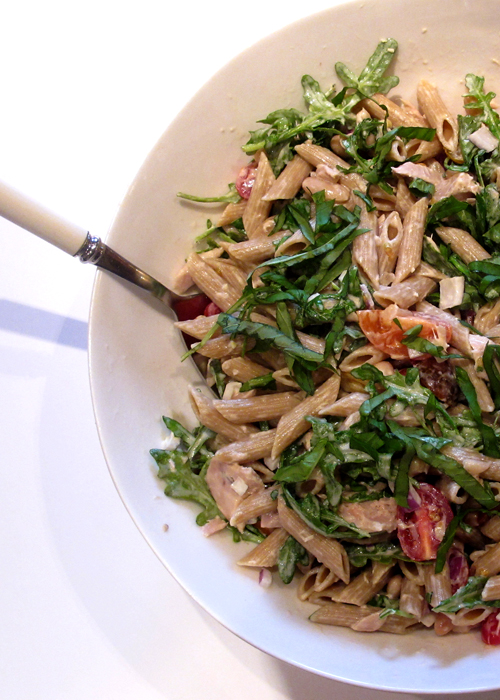 I have always been a canned bean user. I am just not that organized to know what I am going to cook a day ahead of time, so to remember to soak the beans overnight is just asking too much. Canned beans are a great convenience and I never really gave it that much thought. That is until I started reading about Italian white beans in a jar. First Jamie Oliver, and then Giada De Laurentiis, waxing poetic on the superiority of beans in a jar imported from Italy over domestic canned beans. Who even knew you could get beans in a jar? Could they really be that much better than canned? Of course, I had to see for myself.
For the canned beans, I chose my usual white kidney beans by Unico. The trouble started when I tried to find italian beans in a jar. They did not carry them in the supermarket. I checked at an Italian grocer in my neighbourhood. But I could not find white kidney beans in a jar. They only had cannellini beans. They sure looked the same as my canned white kidney beans. With a little research, I discovered that Italian cannellini beans are exactly the same thing as what we call white kidney beans in North America.  I opened the can and jar, drained, rinsed and tasted.
In a side by side comparison, I have to say I preferred the ones in a jar. The skins were more tender and the beans were creamier and smoother than the canned. The taste was quite similar. Try it for yourself and see which you like better. I also bought a jar of Italian tuna packed in olive oil to try. Quite yummy but I felt so indulgent using it instead of my regular canned, packed in water. It really packs a flavour punch!
I was inspired to dress this pasta with a creamy lemon vinaigrette, created by Toronto chef, Keith Froggett. This has a thick, almost mayonnaise-like consistency that would also be wonderful with asparagus. He suggests blanching the lemon zest in boiling water to remove any bitterness.
Once the dressing is made, it's just a simple matter of assembly.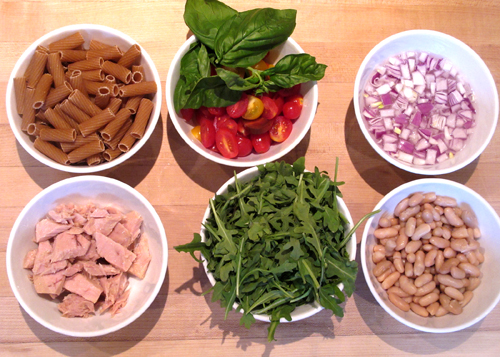 To print the recipe for Pasta with White Beans and Tuna, click here.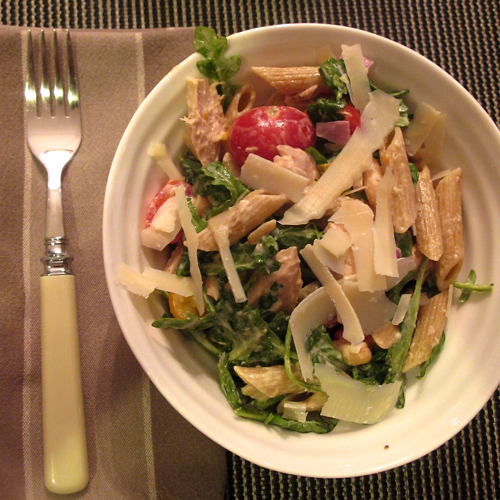 P.S. Just realized that this is my 100th post since I began blogging 2 years ago! I am quite incredulous that I have reached this milestone.