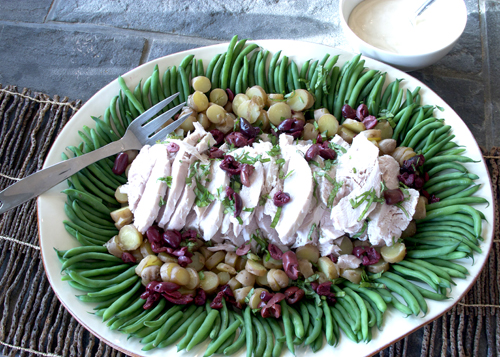 I named my blog "Salt and Serenity" because I need to have a judicious amount of both on a daily basis. It helps to keep me balanced and sane. Last week I moved up to my cottage for the summer. You would think that by now I would be drenched in serenity. However, nothing could be further from the truth.
Instead of looking at this all day long: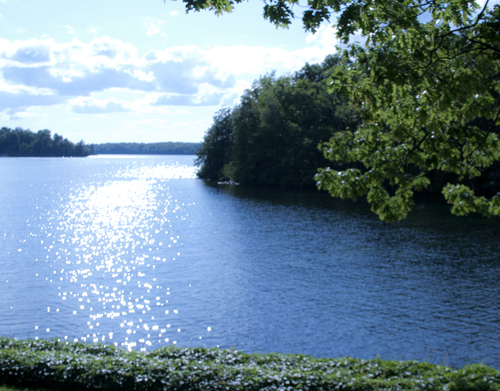 I am looking at this: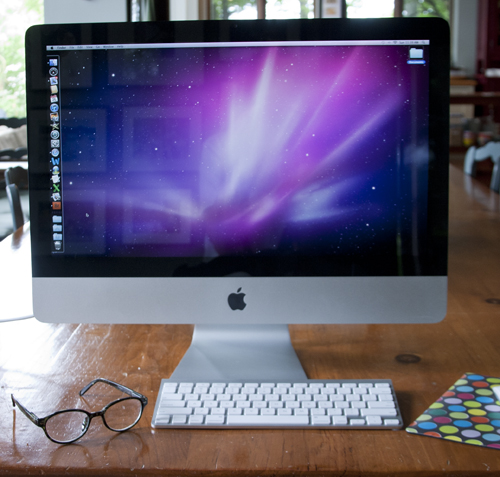 You see, just before I moved up here I made the switch from PC to Mac. So my days have been filled with trying to learn how to use my Mac. That cool guy on the commercial made it sound like it would be all fun and games. Sure, fun and games until I can't find all my documents. Then I just want to poke Mr Cool Guy"s eyes out!
Yes, serenity is in short supply here at the cottage this week. The nice woman at the Apple store promised me a short learning curve. Perhaps I'm just a slow learner, but I am having a heck of a time editing my pictures and creating new files. Nothing works the same anymore. Things keep disappearing off my screen and I have no clue how to get them back. I opened my trash bin yesterday, only to discover a file of photos I had been trying to find for over an hour.  I have no idea how they got in there.
So, all this to say that this week, I had neither the time nor the inclination to experiment with anything new in the kitchen. There would be 8 people at the table for dinner on Friday night and I needed a dish I could cook on auto-pilot, as all my brain cells were being consumed by my Mac.
Turkey Tonnato to the rescue! I found this recipe in Gourmet Magazine (a moment of silence please!) 10 years ago this month. It has stood the test of time. I can't think of too many things that still seem stylish and appropriate 10 years later. Certainly today I would not wear the fashions from the early 2000's. Trucker hats, sweat suits, low-rise jeans, belly baring tops and daisy duke shorts just don't make the grade in 2011. But turkey tonnato is still the perfect summer dish. Think of it as the summer food equivalent to white jeans. A timeless classic.
Turkey tonnato is a spin on the classic Italian dish, Vitello Tonnato. It is basically chilled veal in a tuna sauce. The turkey version involves poaching a whole turkey breast in water and vegetables. Then the turkey chills overnight in the broth, where is soaks up all the liquid and remains moist and juicy. Canned tuna, mayo, olive oil, anchovy paste, and lemon juice are blended into a smooth sauce. While the combination may sound a bit strange," turkey with tuna sauce", the flavours really work. The turkey is slightly bland and the tuna sauce is tangy.
In the classic Italian version, each slice of cold veal is dipped and coated in the sauce before plating. This idea came about before anyone realized the artery clogging properties of mayo! In this lighter version, the sauce is served on the side and you can decide for yourself just how many arteries you wish to clog.
What I love most about this dish, besides the taste, is that it can be made ahead of time. The day before you plan to serve it, poach the turkey breast and make the sauce. The next day, all you have left to do is slice the turkey and cook the potatoes and beans.
After an overnight cooling in the broth, the turkey is ready to be sliced. Slicing the turkey breast is simple if you remove the breast from the bone first. Then remove the skin and just slice across each breast into 1/4 inch thick slices.
Basil is a tender herb and bruises easily. The best way to cut the basil is to stack the leaves, roll them into a cigar shape and slice across into thin strips. This is known as a basil chiffonade.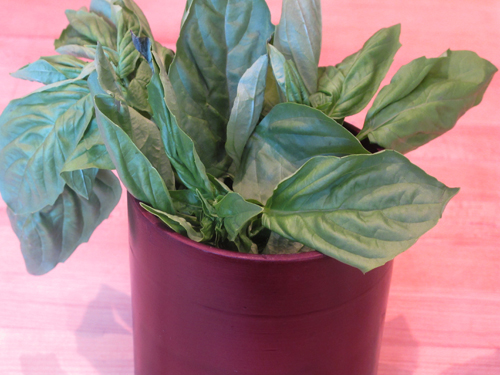 Wishing you all a serene week!
To print the recipe for Turkey Tonnato, click here.