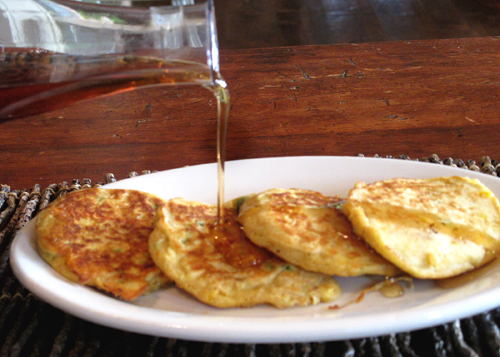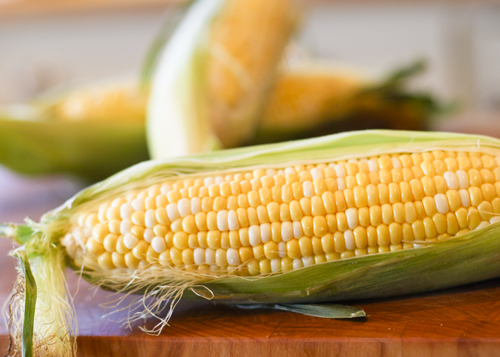 Sometimes when I finish a book,I have a very hard time starting a new one. With certain books, the characters stay with you for a long time and you are reluctant to begin a new book, because you aren't quite ready to say goodbye to the old one. This happened to me after finishing "The Faith Club", a true story written shortly after the horror of 9/11.
"Welcome to the Faith Club. We're three mothers from three faiths—Islam, Christianity, and Judaism—who got together to write a picture book for our children that would highlight the connections between our religions. But no sooner had we started talking about our beliefs and how to explain them to our children than our differences led to misunderstandings. Our project nearly fell apart."
At this point, you may be wondering if you missed something here. When did Salt and Serenity stop writing about food, and start reviewing books, and what about those multi-grain corn cakes? I actually came to make these corn cakes because I couldn't pick up another novel quite yet. You see, I took "Good to the Grain" (Kim Boyce's new book about baking with whole grains) to bed with me to read last week.
I have made several things from the book, and enjoyed them very much, but then I somehow got sidetracked and forgot about it. I stayed up very late reading, and in the morning I was raring to go to bake with whole grains.
In the multigrain chapter of the book, Kim gives a recipe for a multigrain flour mix  consisting of whole wheat flour, oat flour, barley flour,millet flour and rye flour. I headed out to my local bulk food store and stocked up. She says to mix up a batch of these flours and keep it in the jar on the counter to use in all sorts of recipes.
I decided to adapt my regular corn cakes recipe and substitute the all-purpose flour in the recipe with this mixture.
They looked good, but the taste was bitter and the texture was leaden. Had to toss that batch. I decided to take a step back and add whole grains a bit more slowly. I played around a bit more and threw out a few more corn cakes until I finally hit upon this combination of grains: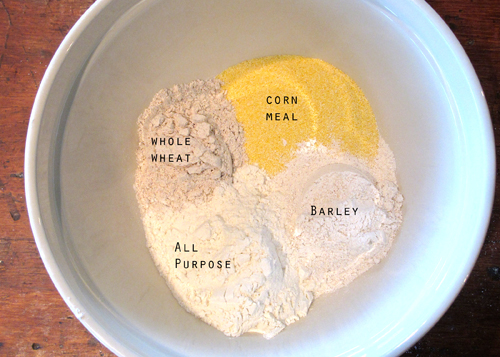 As I was cutting the corn off the cob, I pondered the milk decision, buttermilk or whole milk?
I decided to mix up a batch of each, The buttermilk mixture (on the left) looked so much more promising, thicker and all bubbly. I had high hopes for it!
By this time, it was getting close to lunch, so I threw in a diced jalapeno pepper.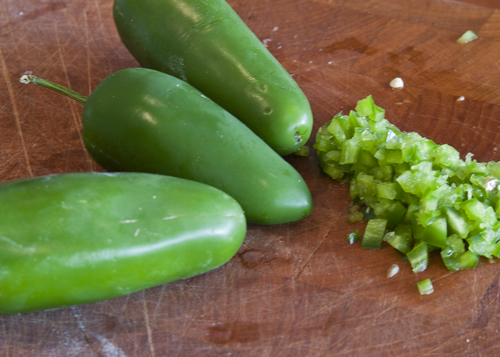 The buttermilk batch did indeed cook up higher and a bit fluffier, but I found the taste of the whole milk one have a purer corn flavour. The buttermilk seemed to subdue the corn flavour and overpower it.
At last, I found the perfect combination. This final batch, had the goodness of whole grains, the crunch from corn meal and fresh corn, the heat of jalapenos and the fresh dairy taste from whole milk. Fried in a little bit of butter, these corn cakes were crispy around the edges and soft on the inside. They disappeared very quickly.
All that was left was the mess!