There are times when you feel like being culinarily creative and making beautiful lunches like these for weekend cottage guests.
And there are times when you don't feel like moving from here: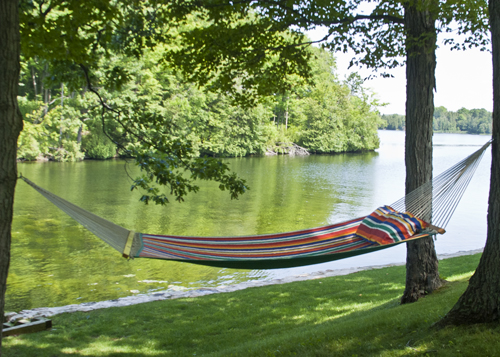 and want to suggest to those guests that they just help themselves to a peanut butter and sour cherry jam sandwich!
Happily there are several options in between these two. Option #1, and my personal favourite, is when weekend guests are invited and invariably ask what they can bring, suggest "lunch for Saturday." When my mother heard that I do this on a regular basis, she was horrified. Had she not raised me to be a gracious host?
Actually, I think that people feel happy to contribute when being invited for the weekend (or longer, and those to whom I am referring, know exactly who you are!) And truthfully, it's not the cooking that I mind. It's the planning and figuring out what to make that takes up so much mental energy. So it's nice to let someone else figure it all out and just show up at the table and be surprised. However, there is a caveat here. Make sure that your friends are comfortable in the kitchen and possess a basic skill set for preparing  meals.
I have one friend who used to use up every dish, pot and utensil when she prepared her meals. We would eat brunch at 2 in the afternoon. They were exquisite brunches but way too much for a cottage. Happily, she has gotten into the swing of things and now prepares perfect meals without destroying the kitchen. This friend is in fact, so comfortable in my kitchen and knows exactly where everything goes, that she and my husband joke that in the event of my demise, she will just slip seamlessly into place and become the woman of the house. Truthfully, all my friends are wonderful cooks and I love having them take over my kitchen.
Another friend makes sure we always have enough wine and her salads and salad dressings are so creative and inspiring. Did you ever notice how much better salad tastes when someone else makes it?
One friend takes her responsibility so seriously that she begins researching the meal she will prepare as soon as we settle on a weekend. She is an extremely accomplished cook and last year we feasted on Peruvian Grilled Chicken, Chile Roasted Sweet Potatoes and a 7 Layer Coconut Cake for our Saturday night dinner. Her husband is a skilled mixologist and she just told me he has perfected the Negroni, so I am looking forward to sampling that when they come to visit in August.
Option # 2, if you just aren't comfortable turning over your kitchen, or have control issues or whatever, is to cook on auto-pilot. Perfect one special lunch and just make it every weekend, for the rotation of guests that turn up. If you have different guests every weekend they won't know that you do this and you will look perfectly at ease turning out a wonderful lunch.
Here is my auto-pilot lunch that got its test spin last weekend, to rave reviews, I may add. These crostinis  will be appearing on the menu every Saturday for the next 8 weeks!
These crostini were featured in an article in the June 2011 issue of Bon Appetit. I have adapted them slightly. The first one features ripe peaches, ricotta and honey. I made Homemade Ricotta Cheese, but feel free to use store-bought. Just don't try making this with less than perfectly ripe peaches. Although the peaches I bought were not yet local, they were the "tree ripened" variety, and after a few days on the kitchen counter, they smelled like peaches.
The finished crostini get a drizzle of honey just before serving.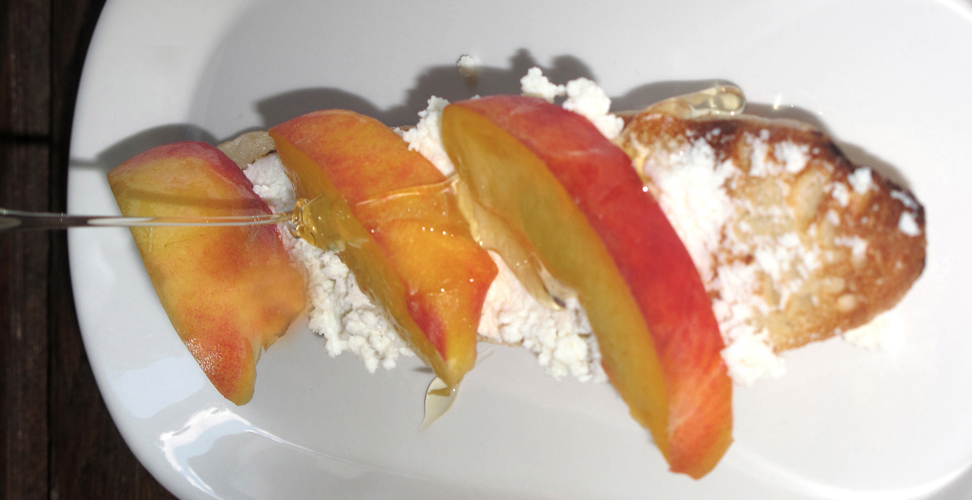 The second crostini has a base of feta, sour cream and pickled jalapenos. It is topped with grilled corn, cilantro and a squeeze of lime. For these I used a multi-grain baguette and rubbed the  grilled bread slices with a garlic clove.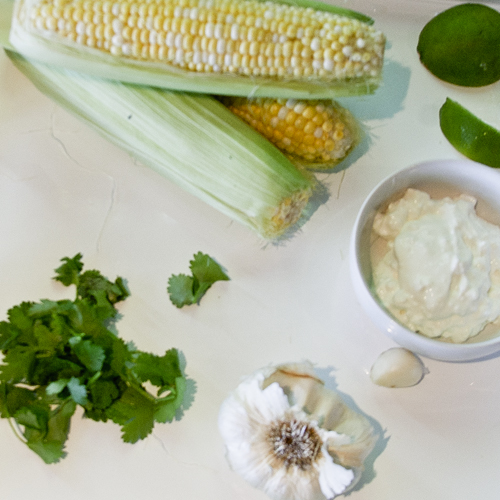 I set out all the prepared ingredients on trays and let everyone assemble their own. Much easier and way more fun. There are so many excellent quality Artisan breads available in supermarkets now. Have fun with your choices but be sure you slice the bread thinly (less than 1/2 an inch thick). You want the toppings to be the star, not the bread.