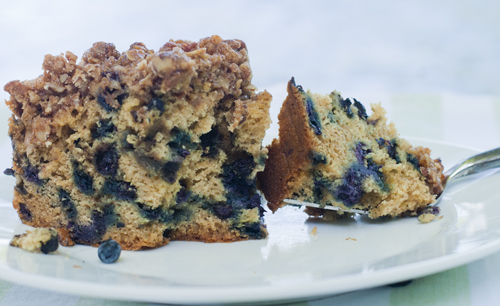 On Highway 7, in Ontario, about halfway between Perth and Madoc, there is a stretch of road, about 20 kilometers long, that is dotted with blueberry farm stands, every 2 kilometers, just like this: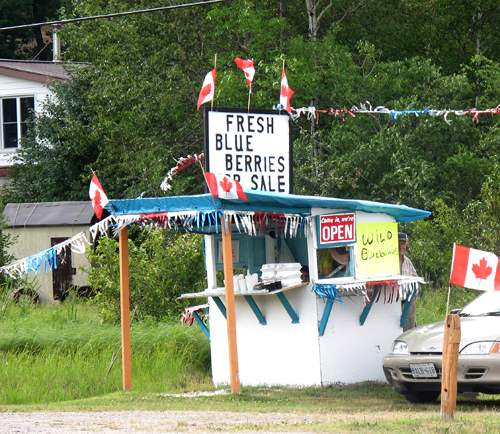 I know this because we drove this route mid-July every summer for 10 years, to visit our son at camp. The first few summers we drove the route there was much discussion and bickering about which of the 10 stands would have the best wild blueberries and whether we would look too eager or desperate if we stopped at the very first stand. Then, in 2006 we made a startling discovery. All the berry stands along that stretch of highway are owned and operated by one woman – Isobel Wood. She lives in the tiny town of Cloyne, and the stands are all staffed by her kids and grandkids.
Our kids no longer go to camp but we discovered we can take that same route to visit our friends, The Monkees, at their cottage in the Muskokas. So our wild blueberry tradition is safe.
For those of you who have never tried wild blueberries, it is an experience you will not soon forget. They differ from cultivated blueberries in several ways. Wild blueberries are smaller, sweeter and more flavourful than their cultivated sister. They hold their shape, texture and colour better during baking. As an added bonus, they are higher in antioxidants. And, they are more expensive! (But so worth it)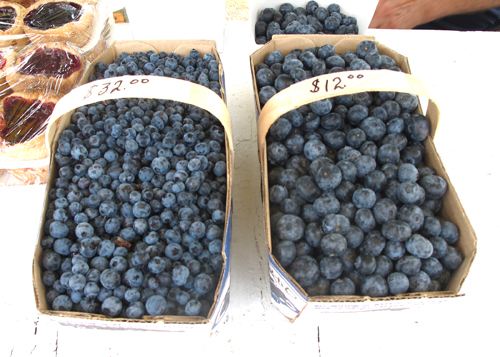 They also sell bluebery pie and blueberry jam, but for me, the main attraction is the wild blueberries.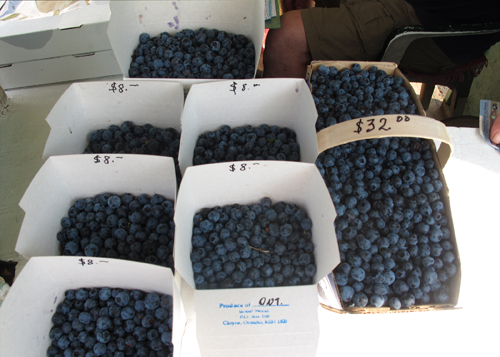 Of course we bought way too many blueberries, so I had to bake then into something before they ended up in the compost heap. I am not a huge blueberry pie fan, although I do recall some amazing blueberry buns from Open Window Bakery when I was growing up in Toronto. I opted for wild blueberry coffee cake.
I know that blueberry coffee cake does not sound like the most exciting dessert, but trust me on this one. This cake is moist and dense thanks to the addition of sour cream. It is studded with tons of little blueberries and the topping is a crunchy concoction made from pecans, oats, butter, brown sugar, flour and maple syrup. And the crunch from the topping is still just as crunchy on day 2, should there be any leftovers.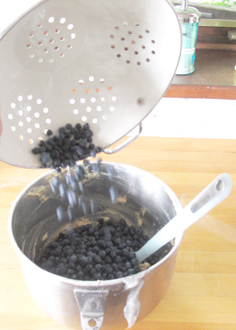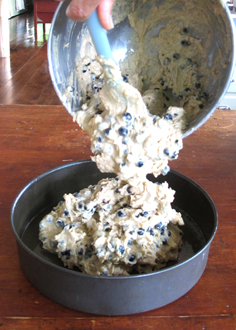 I put together a little video showing how to prepare the crumble topping. Not that video instruction is necessary, this is a simple cake to make, but just because I am having too much fun playing around with iMovie on my new Mac!
Resist the urge to eat this immediately out of the oven. Give it at least 2-3 hours to cool. You can even make it a day ahead of time, as the flavours seem to improve. It also freezes quite well. I made it last week when we had friends visiting. Everyone was full after dinner so we each had a small piece. There was still almost 3/4 of the cake left. I wrapped it up, put it in the fridge and went to bed. When I got up in the morning only about 1/4 of the cake was left. Either I have fridge mice who know how to use a knife or someone was doing some midnight snacking. I'm not accusing, I'm just saying!
Click here to print the recipe for Wild