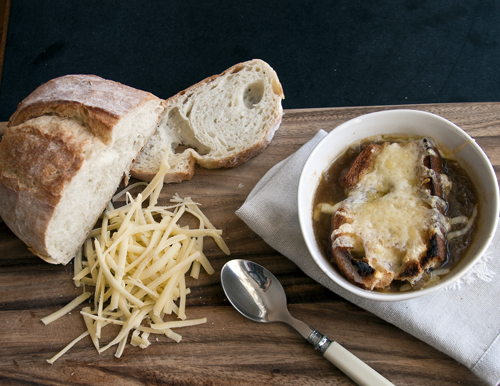 Last weekend was one of those rare ones when Canada and the U.S. get their act together and both have a long weekend at the same time. Here in Ontario, Monday was "Family Day", and in the U.S. where my daughter goes to school, it was President's Day. Family Day, in case you are interested is one of those made-up holidays, created by the Liberal Party of Ontario, in an effort to suck up to voters. Truthfully, we all need a day off mid-February. With apologies to T.S. Eliot, February is the cruellest month.
So, last weekend the whole family was together under the same roof again, if only for a few days. I feel so content when we are all together. Granted the contentment wears a bit thin when the two oldest make their younger brother laugh so hard he almost chokes to death.
Tuesday morning my fridge was empty and my countertops were covered in a fine layer in flour, butter and chocolate and I wasn't even pissed off!  Since my daughter lives in a college residence, when she comes home, she likes to bake. And it fills me with great joy to see her creating.
She baked a milk chocolate cake for her best friend's birthday.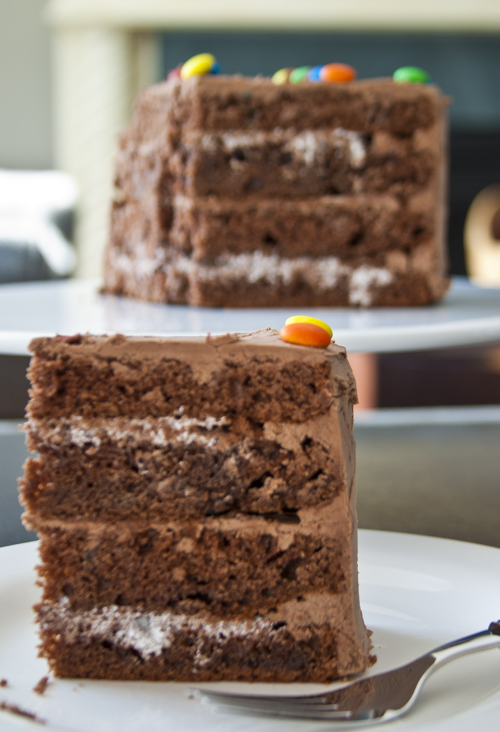 She baked The Perfect Chocolate Chip Cookie for her sorority sisters.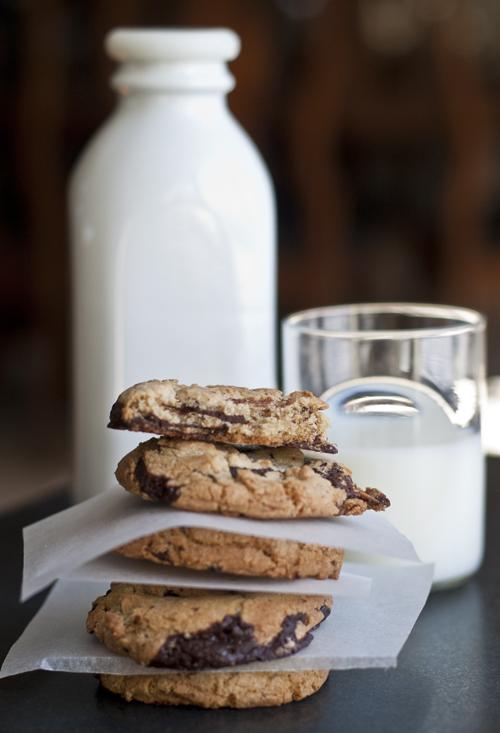 And she baked chocolate cookies filled with peanut butter for her residence suite mates.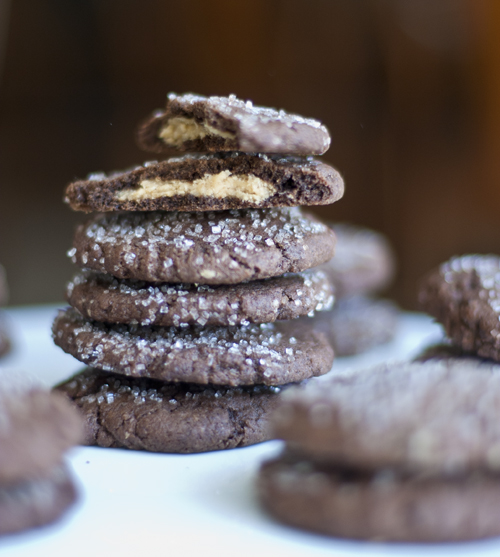 Sorry, got a bit sidetracked by all that chocolate.
While all the family was home, I did a bit of cooking myself. I had never considered making French Onion Soup before. I knew that the foundation for a really great French Onion Soup was homemade beef stock. Since we have a vegetarian in the family, I make most of my soups with vegetable stock. And I never imagined that vegetable stock would have the oomph and body necessary for French Onion Soup. And then I discovered the roasted vegetable stock created by Mark Bittman. That man is pure genius! It has almost all the depth and richness of a beef stock. The secret is roasted vegetables (including mushrooms) and soy sauce!
The other key to an authentic French Onion Soup is cooking heaps of onions, low and slow. A mandoline does a great job slicing the onions nice and thin.
.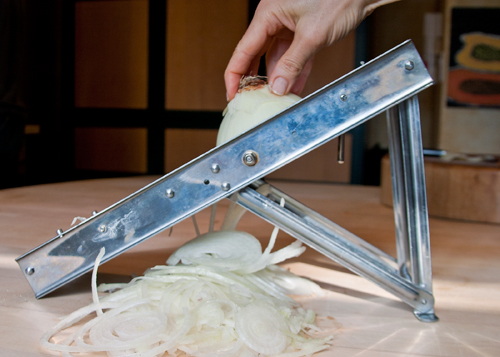 Two pounds of sliced onions are cooked over a low heat for almost 45 minutes, until they shrink down to a caramelized pile of sweet oniony goodness. Be patient. Do not turn up the heat in order to finish sooner. You will have bitter blackened onions.
Make sure you use a good sturdy bread and toast it well before topping it with cheese. I used a combination of Gruyère and Cheddar.
When you break through the top layer of gooey cheese and crusty bread, your patience in taking the time to caramelize the onions slowly, is rewarded with a sweet and mellow broth.