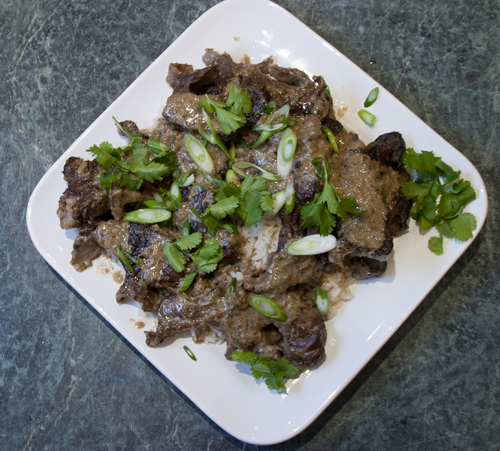 Here's a sentence I never thought I'd hear myself utter. "I'm one blog post away from being considered a stalker."  When it comes to the blogsphere, I don't think there is an official definition of when you have crossed the line from fan to stalker, however, this is my third blog post where I gush about Melissa Clark and her genius book, Cook This Now. I think if I give away any more of her recipes or continue to fawn over her, she may have me arrested.
Trouble is, every recipe in her book really does scream to you, "cook this now.!!", and I just can't help myself from blabbing to everyone I know about Crisp Roasted Chicken with Chickpeas Lemons and Carrots or Double Coconut Granola.
I actually made these short ribs over three weeks ago, when it was still actually still  winter here in Ottawa, and you wanted to eat hearty beef ribs. I just got a bit distracted and am only getting around to posting about it now. Kind of bad timing for me to post about them when today's record high temperature reached 28°c (82°F for any non Canucks reading this), and the only kind of coconut you may be wishing for is the scented sunscreen kind! However, just file the recipe away for next week, when no doubt we will be freezing once again.