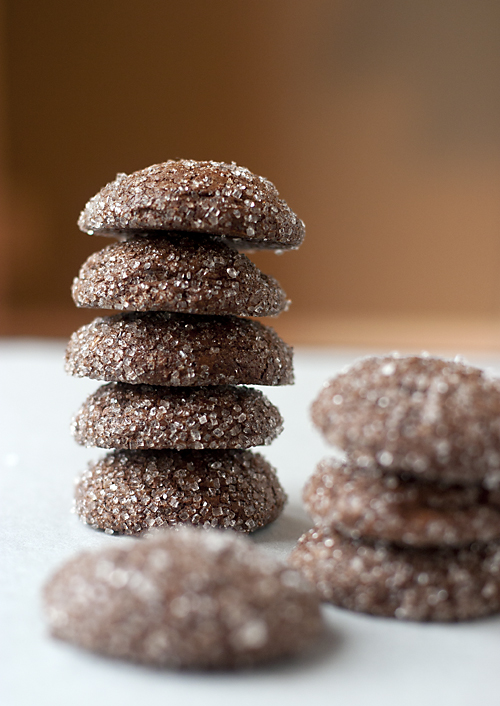 For our family Passover seders in Toronto, I help out by bringing desserts. Last year I made Matzoh Crunch, Salted Caramel Macarons, Chocolate Macarons as well as Coconut Macaroons. My nephew Riley will cause a revolt if I don't show up with Matzoh Crunch, so that stays in the rotation, but I needed to come up with something new to add to the plate this year. Passover desserts are quite limiting as you can't bake with flour during Passover. For many years, people used Matzoh Meal as a substitute for flour in their favourite desserts. The results were always leaden and heavy and stayed with you almost as long as the eight days of Passover. Coconut is a very prevalent ingredient on the Passover dessert table, usually in the form of macaroons.  But even coconut lovers have their limit.
This post is dedicated to all the coconut haters out there. I may not be a member of your tribe, but I respect your right to hate coconut. I may not understand it, but I do respect it. Coconut is one of those polarizing flavours, much like cilantro. You either love it or hate it. I happen to love it.
This is a great recipe to make for the coconut haters. This recipe was sent to me several years ago, by my sister Bonnie. I keep a very organized filing system and the recipe was exactly where I thought it should be. Trust me, that doesn't always happen. Aside from being simple to make, they are quite beautiful to look at. They glitter like Kim Kardashian's engagement ring and will disappear even quicker than her marriage! The texture of these cookies is a perfect combination of crunchy on the outside and chewy in the middle.
Eggs, sugar and honey are beaten very well, then melted chocolate and butter are mixed in. Ground almonds and a touch of cocoa powder are added and then the whole mixture is chilled for several hours.
Scoop cookies onto baking sheet, roll in coarse sugar and bake.