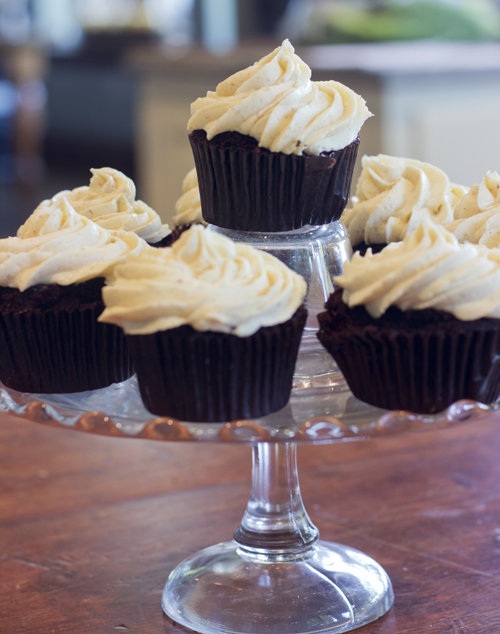 You always remember your first. No, I'm not talking about THAT first. This is a not that kind of blog!
I have the good fortune of being blessed with 14 nephews and 9 nieces. I have a special place in my heart for each and every one of them, but there is something quite special about becoming an aunt for the first time. My oldest nephew was an adorable, sweet-natured baby and has turned into a wonderful, responsible, very funny young man with a strong sense of family. His 29th birthday coincided with a visit to our cottage last week. I wanted to make a family dinner for him. I know he has been following the Paleo diet for some time now, and birthday cake is not really on the approved Paleo list. However, a birthday without cake is just too sad for me to contemplate, so last week I sent him the following e-mail:
Would you eat cake on your birthday? If so, what would your preference be? Chocolate, Berry Shortcake, Carrot, or anything else.

I got the following response:
Well, I would have some cake if there was one in front of me, but I'd rather not.  I know I'd enjoy it in the moment, but I'd probably regret the sugar and gluten the next day.  But if I had to choose?  Chocolate or Berry Shortcake sounds great.
As far as what I eat…pretty much meat and veg these days – still on the Paleo diet.  I basically stay away from gluten/grains, dairy, and most processed food.  That being said, however, given your penchant for baking (I don't remember the last time I was at your cottage and didn't see something delicious cooling down on those huge racks you've got) I'd imagine I'll be doing a bit of cheating those few days.
Anything I can bring?
WHAT???? Talk about an ambivalent response! How was I to interpret that?
This party was beginning to look like no fun at all. I fired off a quick e-mail:
Do you still drink alcohol?
He responded:
Yes, just wine and tequilla. 
Whew, he hadn't completely lost his mind.
I decided that to go with a full-on, loaded with gluten, dairy and sugar cake would be cruel, but it really seemed to me that he was asking me to help him cheat. So. I decided to make cupcakes, because they're small and not really a true cake. Sort of an ambivalent cake for his ambivalent response.
For the base of the cupcakes, I knew chocolate was the right road to follow. I have tried many different chocolate cake recipes over the years, and have come to the conclusion that butter is not always better when it comes to the moistest cake. Vegetable oil really does make a better cake. Our family's go-to chocolate cake comes from Noreen Gilletz's "Pleasures of Your Food Processor."  Rich, moist and very deeply chocolate, but not too sweet, it makes a perfect cake or cupcakes every time.
I am thrilled with the Cocoa Barry brand of cocoa powderI just bought. (Cocoa Barry is the French division of Callebaut)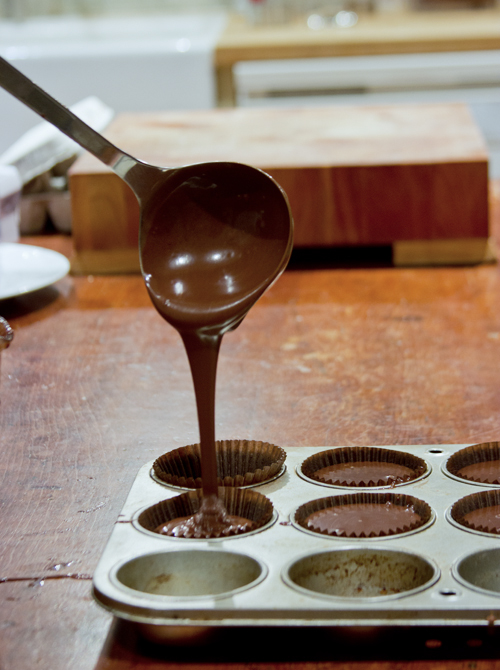 I wanted to try a different buttercream this time. A few years ago I had dinner at a wonderful restaurant in Ottawa called
Beckta
. Before the meal they brought bread and some type of butter spread to the table. I was smitten from the first bite! I begged the waiter for the recipe for this spread. He told me that they melt butter until it turns a medium nutty brown colour. Then they chill it ao that it becomes a solid again and whip it with a little regular butter. This was my first foray into the land of browned butter (the French call it
beurre noisette
) and I must say that it has haunted my dreams ever since.
Given my success with browned butter berry tarts, I suspected that browned butter in a buttercream would be fantastic. Something magical happens when you brown butter. It enhances the flavour of just about anything you add it to, and the aroma will drive you wild. Making brown butter is quite simple. Use a saucepan with a light coloured bottom, so that you will be able to judge when the butter is browned to perfection. A dark bottom pan can lead to burned butter and trust me, that aroma and taste will not leave you craving more!
As the butter melts, it will begin to foam. Swirl the pan to ensure even melting. The color will progress from pale yellow to golden-tan to, finally, a burnt sienna (remember that crayola crayon colour?). Once you smell that nutty aroma, take the pan off the heat and transfer the browned butter into a heat-proof bowl to cool.
The milk solids will cook faster and you'll see them settle on the bottom of the pan. You can strain the brown butter through cheesecloth to leave those milk solid particles behind, or you can incorporate them into the buttercream. I really like the almost burnt taste of them as well as seeing the specks of browned butter in the icing, so I did not strain mine.
The brown butter is chilled for about an hour until it becomes solid again. The ideal temperature of the brown butter for making the buttercream is room temperature. If it becomes too hard in the fridge, leave it on the counter to soften a bit. Beat the brown butter with icing sugar, a pinch of salt and a little vanilla extract.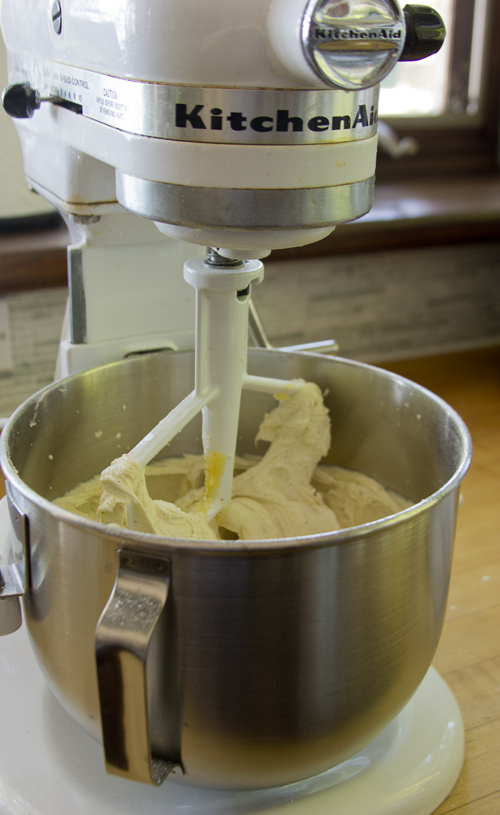 Fit a disposable piping bag with a large star tip and frost the cupcakes.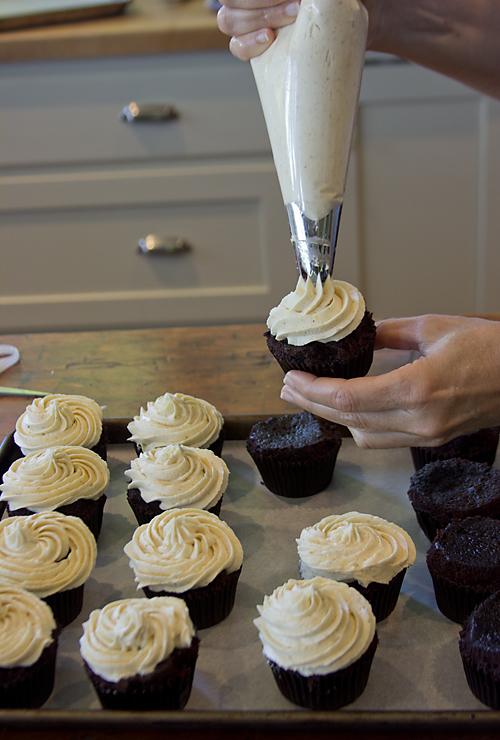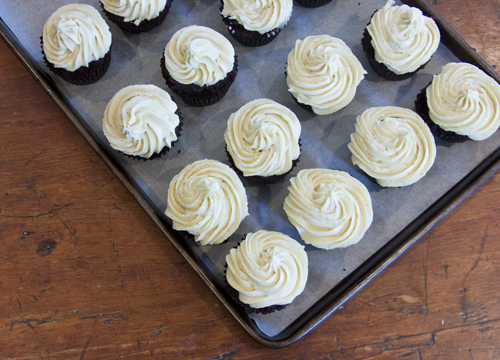 The cupcakes were a huge hit. My nephew inhaled two of them and asked for two more to be wrapped up to go. I have a feeling he may have had a bit of a gluten-sugar hangover the next morning, but I think he will agree that they were worth it.