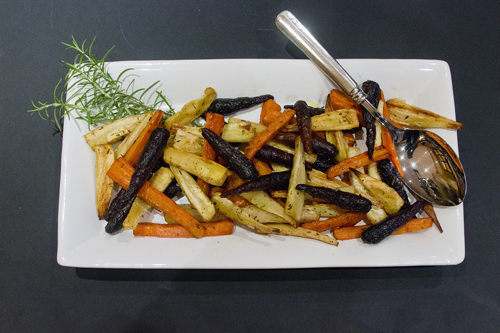 Every summer we plant an herb garden outside our kitchen door. Before we can even finish washing the dirt off our hands, the rabbits, voles, squirrels, moles and other assorted wildlife in our backyard have munched off the tops of the cilantro, basil and Italian parsley plants! For some reason, they shun the rosemary.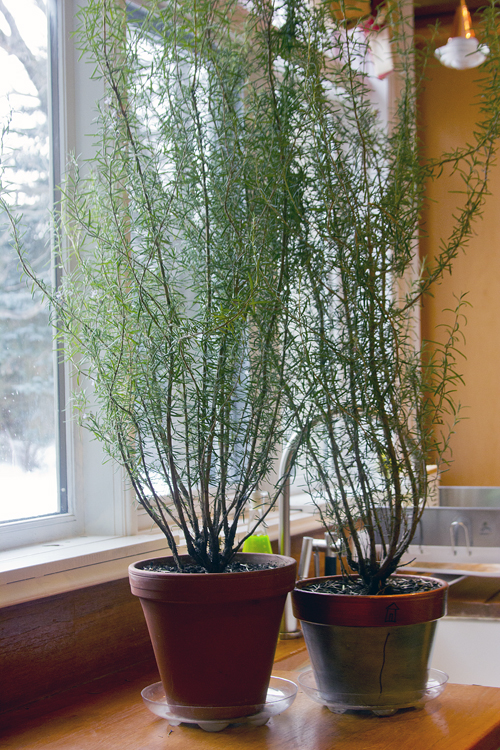 By fall, our rosemary plants are tall, healthy and quite lovely. We pot them and bring them inside to live on the kitchen windowsill for the winter. My husband has a wonderful green thumb and takes care of all the living things in our home. Each week, as he goes about his watering ritual he asks me the same question, "Are these rosemary plants still alive?'
I have to explain here that he is colour blind and has a great deal of trouble telling the difference between greens, browns and grays. So while I see a vibrant silvery green rosemary plant, he does not. Each week I smile and patiently answer, "Yes, dear, they are alive and well." Okay, maybe I am not being completely honest here. Perhaps every other week I smile and give a patient answer. On alternate weeks, I am quite likely to give a snarky sarcastic retort, muttered under my breath, which I will not print here.
I must admit that this weekly discourse has given me some pause for thought. If my husband has trouble seeing shades of grey, I worry that I should die in my sleep, he may not notice the grey pallor of my skin in the morning. It may be days before he notices that I am not alive.
I have been making a conscious effort to use up some of the rosemary on the windowsill. It has been sneaking its way into all sorts of dishes in our kitchen. Rosemary plays well with chicken, lamb, goat cheese and potatoes. I have started chopping it up and roasting it with other vegetables as well.
Last week, while shopping at Loblaws I spotted the most adorable baby purple carrots from Babé Farms in Santa Maria California. I picked up 2 bunches, each containing twelve perfect little purple gems, with their stems still intact. I had a bit of sticker shock when I got to the checkout. Each mini bunch was $2.99. I felt a slight amount of guilt as I imagined the huge carbon footprint these carrots left, travelling all the way across the continent to get to me. However, they were too cute to resist.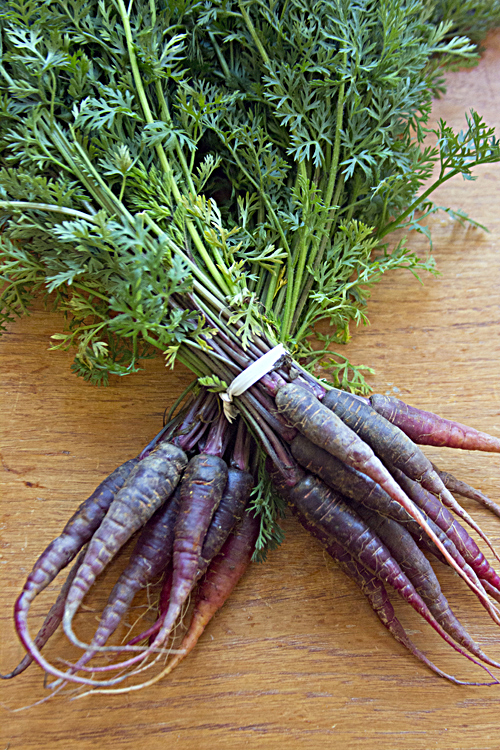 On my way home I was envisioning them already crispy and roasted, coated in olive oil, salt and rosemary.  Mixed with some orange carrots and white parsnips, the resulting dish was as stunning as it was delicious.