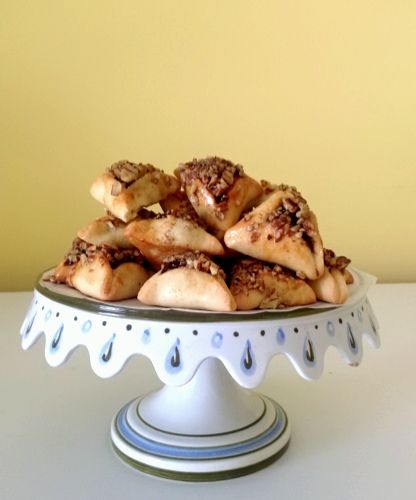 I recently discovered that Bed Bath and Beyond has their very own blog, called Above and Beyond. Who knew? Check out today's issue to see yours truly featured as their guest blogger and read the full story! I was asked to write a guest post about the Jewish holiday Purim, which begins tomorrow (Saturday February 23) night.
I share with their readers how to make Hamentashen, the traditional triangular shaped cookie, filled with a dried fruit filling. My hamentashen recipe actually comes from my Aunt Carol. She shared their recipe and techniques with me. Her filling uses dried prunes, golden raisins, strawberry jam, lemon juice and almond extract.
If you are looking for something more modern to celebrate the holidays with check out my recipe for Cinnamon Bun Hamentashen from last year.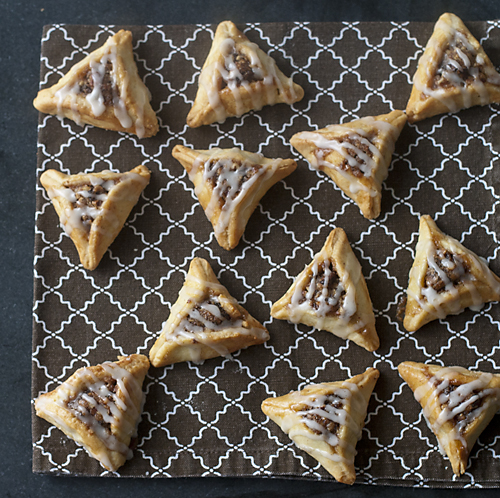 Or check out these very cool and modern hamentashen:
Cinnamon Dulce de Leche Hamentashen