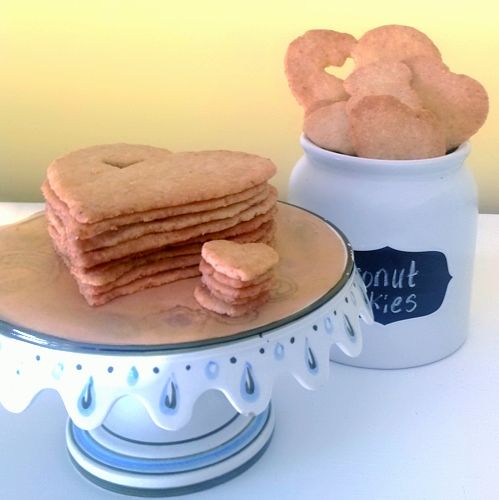 Chances are, if you are married, you have uttered the phrase, "I promise to love you in sickness and in health." Fortunately, for my husband and I, that sentence has yet to be tested extensively. I got a glimpse into our future this past week, and I feel very optimistic about the state of our marriage.
While away on holiday I started to feel dizzy, lightheaded and my sense of balance was off. It seemed to be at its worst when I had to change positions and move from sitting to standing or lying down to standing. I took it easy for a few days but by the 5th day, it wasn't getting any better. My husband made some phone calls and e-mails and we were waited for a recomendation as to where to find a doctor.
I was feeling a little better so we decided to go do a little shopping at Target. Now, if you are American, this may sound like the most boring thing in the world to do while on holiday. If you are Canadian, then perhaps you understand. My heart races just a little bit faster whenever I enter a Target parking lot. I felt sad when I got the news that Target is coming to Canada, becuse there aren't that many small thrills left in life!
So, big news at Target this week; the launch of American fashion designer Prabal Gurung's Target collection. I found the most adorable colourblock long sleeve sweater in yellow and white. I was in the change room trying on various items when my husband got a call about where to see a doctor. He patiently waited for me to finish trying on everything (I had to move very slowly because of the dizziness!) and then he waited some more while I checked put the housewares department and found these adorable heart cookie cutters and the cute cookie jar pictured above.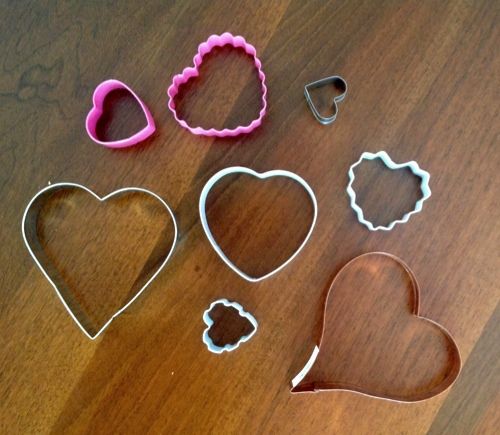 We drove to the Urgent Care Clinic and checked in. While in the waiting room, we noticed an old man, about 90 years old, sitting there with his eyes closed. In about 15 minutes his wife appeared. His eyes lit up when he saw her shuffling across the room in her walker. The clinic staff assisted the husband to a standing position and he spoke softly to his wife. We could not hear what he said, but she smiled. They helped him into a wheelchair and the two of them were escorted out of the building. My husband and I both watched the entire encounter. Without even saying a word, we knew what each other were thinking… "That may be us one day."
Three hours, 4 vials of blood, 6 blood pressure examinations, 1 EKG and neurological exam later, the doctor gave me his initial prognosis. He said it's possible I have low sodium. I almost burst out laughing. I am the poster girl for salt consumption! I write a blog called salt and serenity. I consume copious amounts of salt each day. I told him it was highly unlikely that was the reason for my dizziness. The lab results were not back yet, so we waited. Finally, he came back and said that I was correct, my sodium levels were fine and all my other tests came back normal. He suggested that I move slowly and take some Dramamine.
We paid the bill, came home, and got into bed to watch Episodes 5 and 6 of Season 2 Homeland. Can I just tell you that I am quite obsessed with Carrie Mathison. Claire Danes is amazing.
The entire time we were at the clinic my husband sat patiently by my side. He never complained once about wasting a beautiful sunny day inside at a Clinic. He resisted the urge to lay down on the examining table to take a nap and read to me, on his Blackberry, from WebMD. We learned all about blood pressure. After 28 years of marriage, I am still very happy I married this man.
These coconut sugar cookie hearts are the perfect thing to show your love to someone this Valentine's Day. I started with an old Bon Appetit recipe and adapted it slightly. I substituted some virgin coconut oil for some of the butter, to really enhance the coconut flavour. I also substituted some Turbinado sugar for the white sugar called for, to give the cookies some added crunch.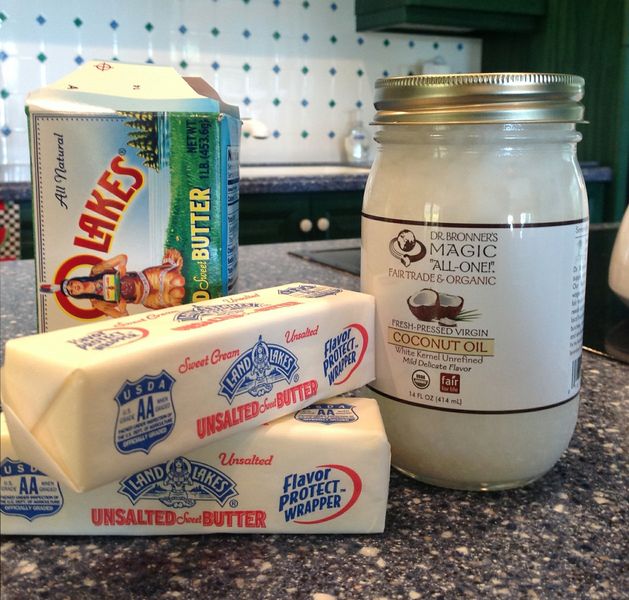 Delicate and crunchy, they pack an amazing coconut punch and are quite addictive.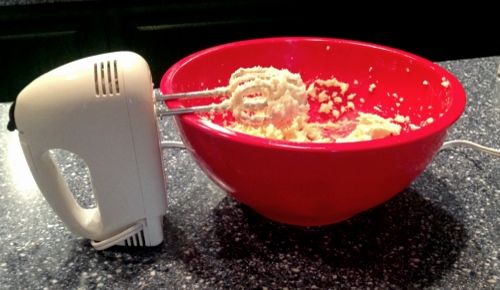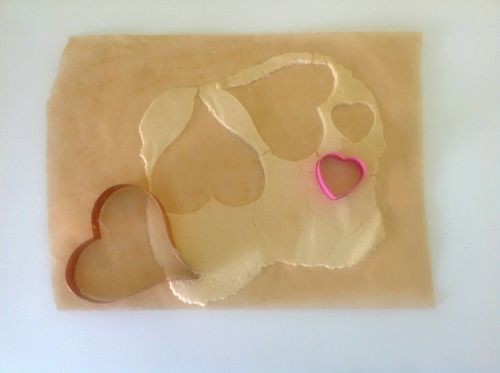 When my kids were little and they used to exchange valentines at school, I used to make heart cookies with holes in the,m, and would thread some shoestring licorice through the hole to make a necklace for each child in the class. Sadly, I was unable to find any shoestring licorice. Do they even sell it anymore? I had some leftover "Pull and Peel Twizzlers" (thanks Ed!) and fashioned a necklace out of them. A little crude but no one complained and they were all eaten!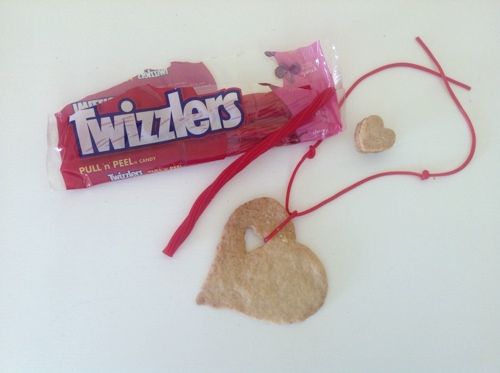 Click here to print recipe for Coconut Sugar Cookie Hearts.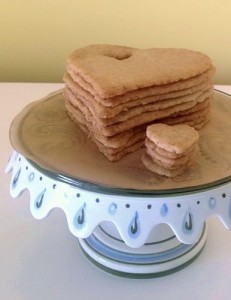 P.S. Feeling much better now.
P.P.S. These images were shot with my iPad. I can't wait to get home to my Canon!