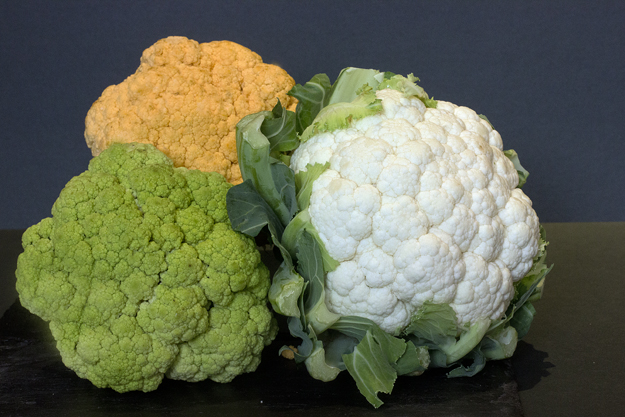 They dubbed it "Snowicane". With winds gusting at 56 kilometers per hour and the snow blowing sideways, it was quite the storm this week. Here in Ottawa we were "blessed" to be hit by this massive meteorological monster that originated in the U.S. Plains earlier this week. We are still digging out, and frankly, hearing my friends on the west coast gush about their early asparagus shooting out of the ground, is giving me a severe case of spring envy. But enough of that!
When life hands you snow, you simply must embrace the season and dig down deep to find something to give you joy. Ice skating, snow-shoeing or cross-country skiing simply won't transport me to my happy place. Instead, I have found my winter bliss in cauliflower. I have always enjoyed roasted cauliflower, but leave it to Food 52 and their Genius series, to bring us roasted and pureéd cauliflower, all together in one glorious dish.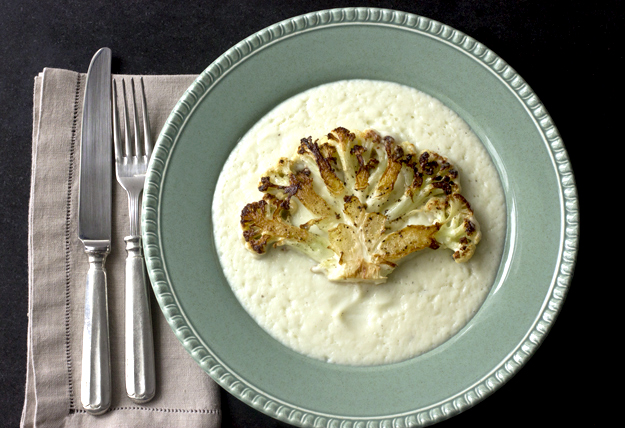 These cauliflower steaks are the creation of Dan Barber. He is the chef behind Blue Hill, in New York City and Blue Hill at Stone Barns, a farm-restaurant in upstate New York. He is a leader in farm to table education and practices "close to the land" cooking. When Dan Barber creates with vegetables, it is a wondrous and delicious event.
This dish is a real celebration of cauliflower. What I found amazing was that 3 simple ingredients, cauliflower, milk and olive oil could be transformed into something so incredible.
The process begins with cutting 2 cauliflower "steaks". Two thick slices from the center of the cauliflower are brushed with olive oil and seared in a hot skillet for several minutes, until golden brown.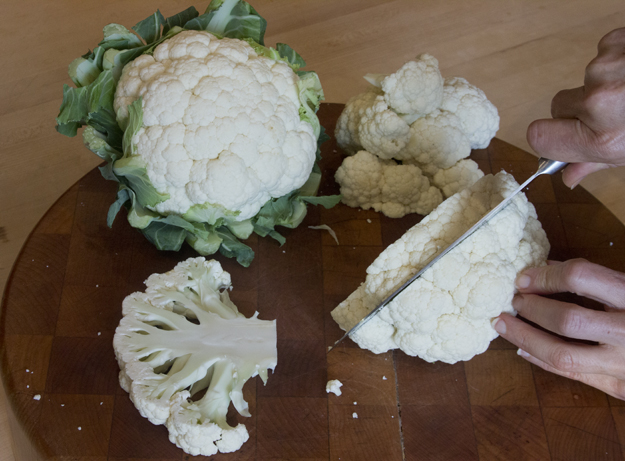 The cauliflower florets are boiled in a pot in milk, water, salt and pepper, until soft. The cauliflower steaks are brushed with some olive oil and browned in a skillet until golden. They get baked in the oven for a further 10 minutes to get the insides tender.
The pureed cauliflower has an earthy creaminess that comes from the natural pectins that cauliflower contains. The roasted cauliflower is nutty and crispy around the edges and the contrast to the luscious silken purée is quite special.
You could add a garlic clove or bay leaf to the milk and water when cooking the florets, to get some additional flavour, but it really does not need it. The first time I made this I topped the dish with a couple of fried eggs for a simple but very satisfying dinner. It makes this never-ending winter almost bearable.