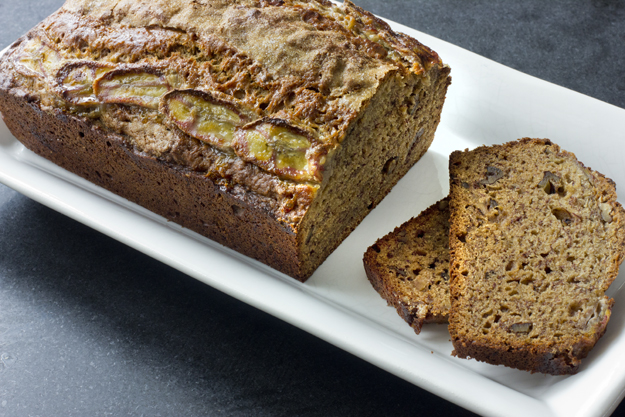 I had a friend in seventh grade whose long straight shiny hair I envied. It reached down to her lower back and was a beautiful shade of butterscotch. I had short, wiry, curly black hair and would have given anything for hair like hers. She seemed so exotic to me. As I spent more time at her house I came to appreciate how different our families were. She only had one sibling and her mom was quite involved in all aspects of her life. I had 5 siblings and my mom was busy just trying to keep all our names straight.
One of the strangest things about my friend's mom was that every week she would buy a huge bunch of bananas and leave them in a pretty bowl on the kitchen table. By the end of the week, they would be ripe and almost black and she would throw the bunch away and buy a fresh one to replace it. No one in their family liked the taste of bananas, yet her mom just loved how they looked, so she continued to buy them.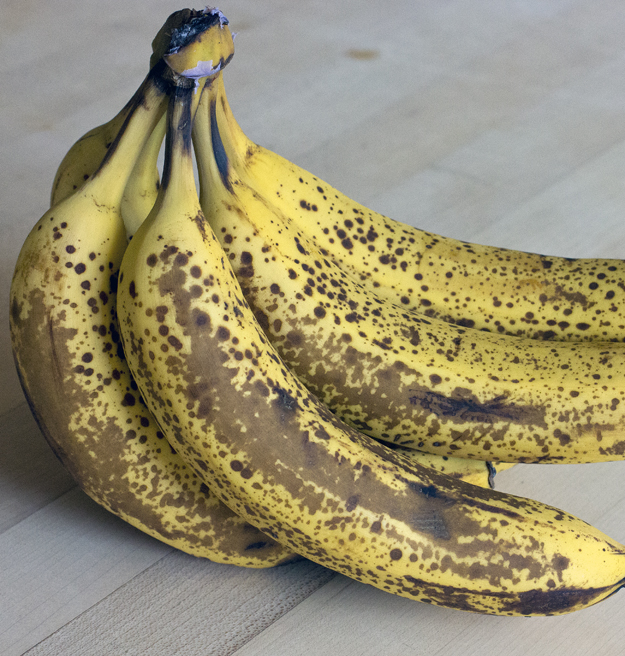 At the time it never occurred to me that you could make banana bread with ripe bananas. In our house, banana cake came from Sara Lee. Oh how I loved the icing on those frozen cakes!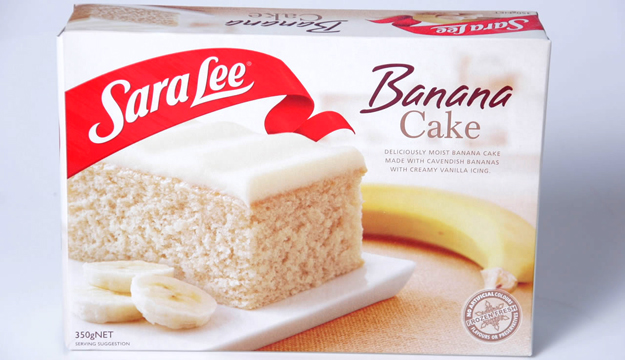 I only came to discover the joy of homemade banana bread many years later, during my University years, when I worked part-time as a Cuisinart demonstrator. I was given Noreen Gilletz's book "The Pleasures of your Food Processor" as a gift. And there on page 208 was a banana bread recipe so perfect that it became my gold standard by which I judged all other banana breads for the next 30 years.
My mom was a student of the "more is more" school, and she revised Noreen's recipe by using 5 or 6 bananas, instead of the 3 called for in the recipe. We dubbed her version, "Banana Brick." It was wet and heavy.
Little did my mom know that with her addition of more bananas, she was onto something big here. She wanted to intensify the banana flavour but she just lacked the correct technique to do it without ending up with a sodden heavy mess.
Cook's Illustrated Magazine figured out a way to ramp up the banana flavour without introducing too much additional moisture. They started with five very ripe bananas (versus the usual three in most typical recipes) and proceeded to microwave them to release their juices. The next step was to drain all the juices that had accumulated during microwaving and simmer that liquid in a saucepan until it reduced.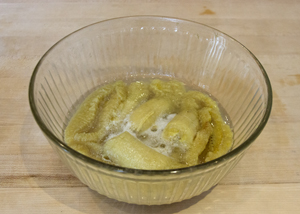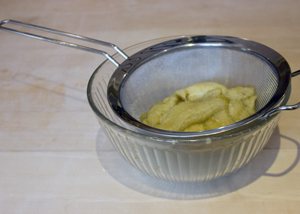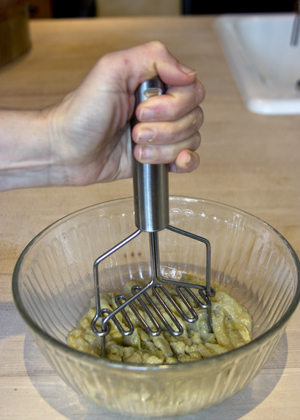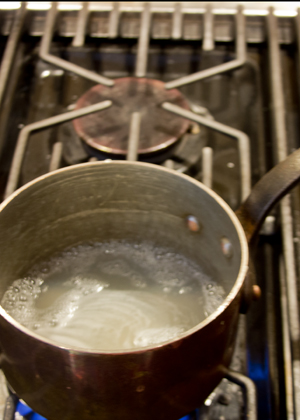 This reduced liquid is then added to the batter, a sort of intensified banana essence.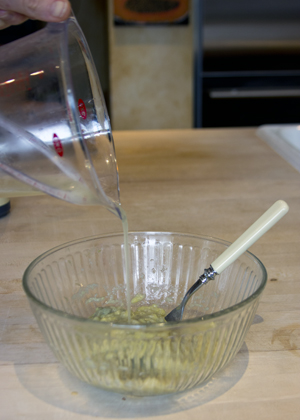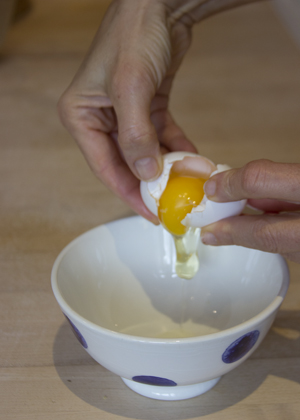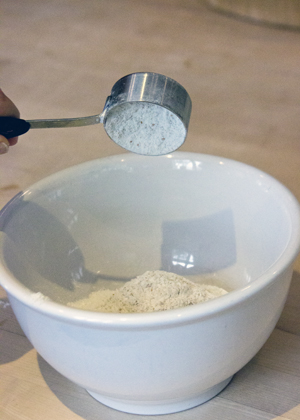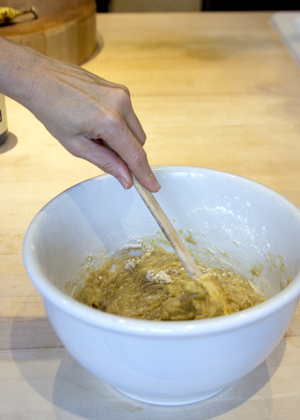 Cooks Illustrated decided to further boost the banana flavour by adding a sixth banana, sliced thin and caramelized on top of the loaf gave this banana bread an enticingly crisp, crunchy top.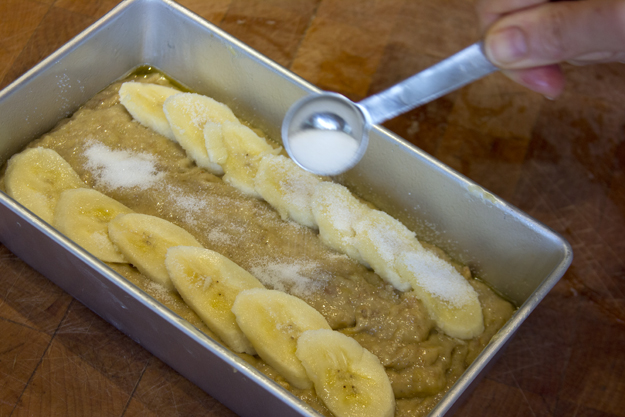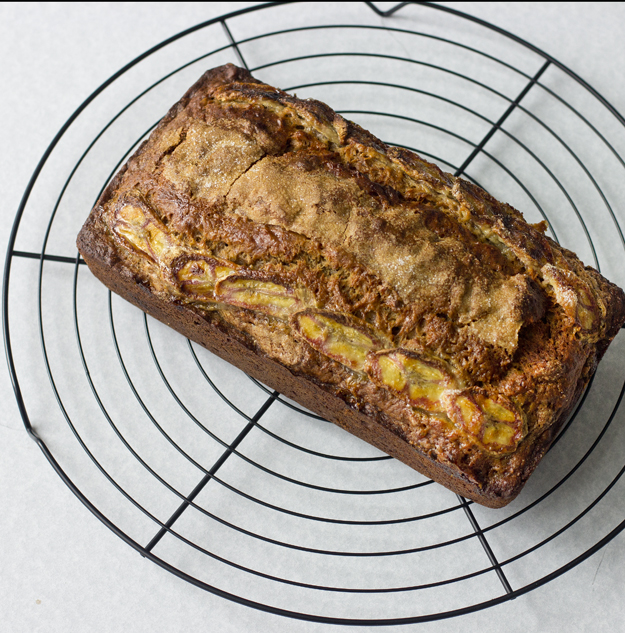 I tasted the bread warm from the oven and to be honest, I wasn't sure I liked it better than my classic recipe from Noreen. But I went back for a second taste after it had cooled for about 6 hours and I was astounded at how different it tasted. All the buttery goodness was now front and center. It was moist, but not wet. The slices, heavy for their size, had the perfect density.
There were several layers of sweetness to this banana bread. It tasted of bananas but the sweetness was not overpowering. The addition of brown sugar to this version added a molasses undertone that helped balance the sweetness.  Cook's Illustrated called for walnuts in their recipe and not being a walnut lover, I hesitated over this addition. In the end, I added them and their slight bitterness provided just the right contrast with the sweet bananas.
The sliced bananas and granulated sugar on top of the bread caramelized and they added a crunch to the top that was such a nice surprise and contrast to the moist interior. This banana bread continued to improve over the next 3 days, much like a fruitcake. Sometimes it does pay to mess with the classics! I think even Noreen Gilletz would approve.