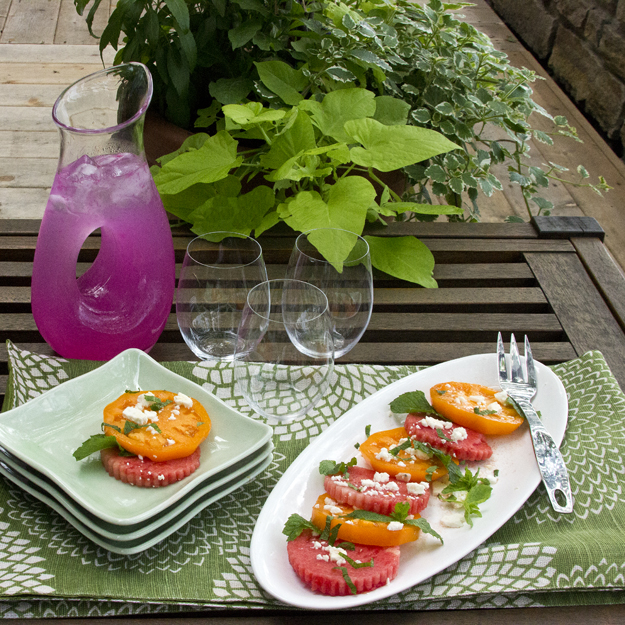 People lament, all the time, "Oh, I'm in such a rut". Their gloomy tone implies that it's a bad thing. But really, if you think about it carefully, being in a routine is not necessarily an unfavourable state.
Take me, for example. Every day, for the past two years I have eaten the exact same lunch of hummus (I am especially fond of the Fontaine Santé brand!), carrots and celery. Sometimes I throw caution to the wind and add some sugar snap peas and cucumbers, and when I'm really feeling wild, I might add a hard boiled egg, but pretty much it's hummus, carrots and celery every day.
What I have come to realize is that by having my brain on auto-pilot at lunchtime, and not having to think about what to make for lunch, it frees up valuable space in my brain to contemplate other weighty matters. Such as, what to have for dinner or whether or not a two state solution is a viable option for peace in the Middle East. Recently most of my grey matter has been been heavily pre-occupied with how to annihilate the entire population of Deer Flies in Eastern Ontario. Has any body else noticed how fierce they are this year? They don't just bite, they take a chunk out of you and it hurts!
So my mind was otherwise occupied when my daughter called me at lunchtime one day last month and burbled all excitedly about what she made for lunch that day. Diced watermelon, tomatoes, chopped fresh mint and a little bit of feta cheese crumbled on top. She boasted that it was a fantastic 2 point lunch on Weight Watchers, which we periodically follow. After we exchanged all the news, we said goodbye and as I looked at my sad little plate of carrot and celery sticks and bowl of hummus, I knew it was time for a change.
Lately my local fruit and vegetable store has been carrying these sweet golden tomatoes. Lush, intense and chock full of juice, their sweetness masks the acidity.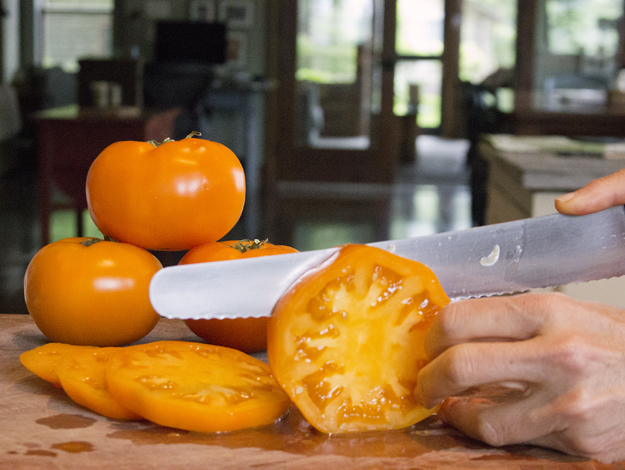 Summer watermelon has been fantastic the past few weeks. That heavy dense flesh so refreshing and bursting with sweetness.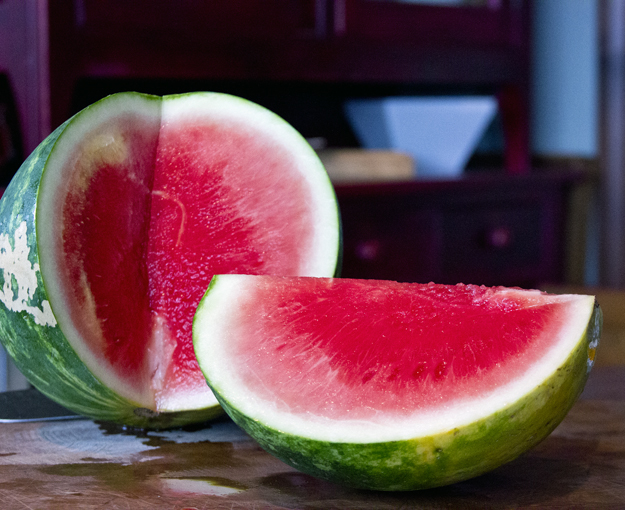 There really is no recipe for this salad. Just slice the tomatoes and watermelon, chop up some fresh mint and sprinkle on some crumbled feta. The contrast of the sweet melon against the tangy tomatoes is intensely satisfying. The salt from the feta and the freshness of the mint add a final grace note that is quite addictive.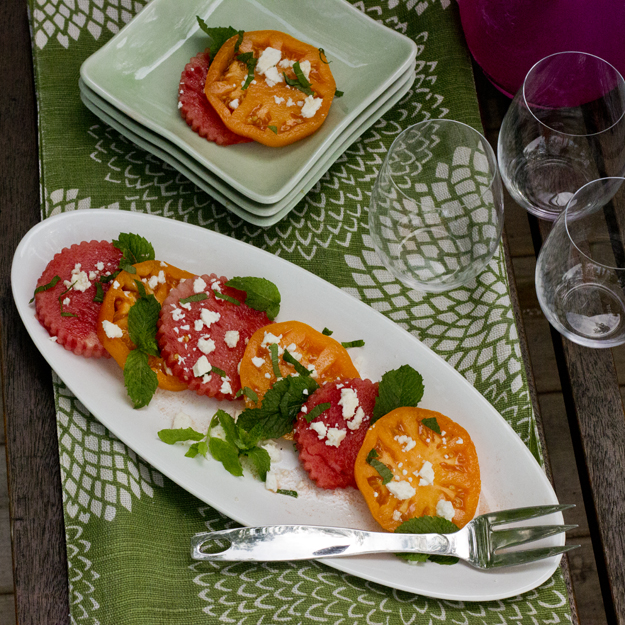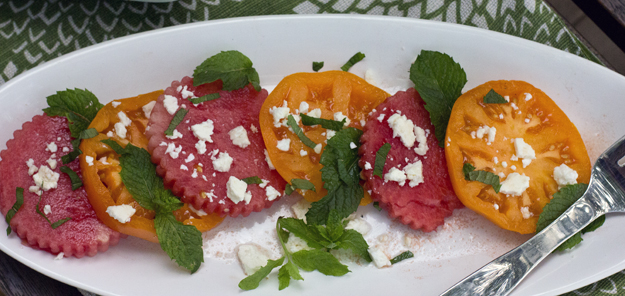 In the interest of full disclosure here, I must be honest and admit that the above photos do not in any way resemble what my lunchtime salad looks like. I dice up everything in a stainless steel prep bowl and eat it standing over the sink. Just thought you should know!