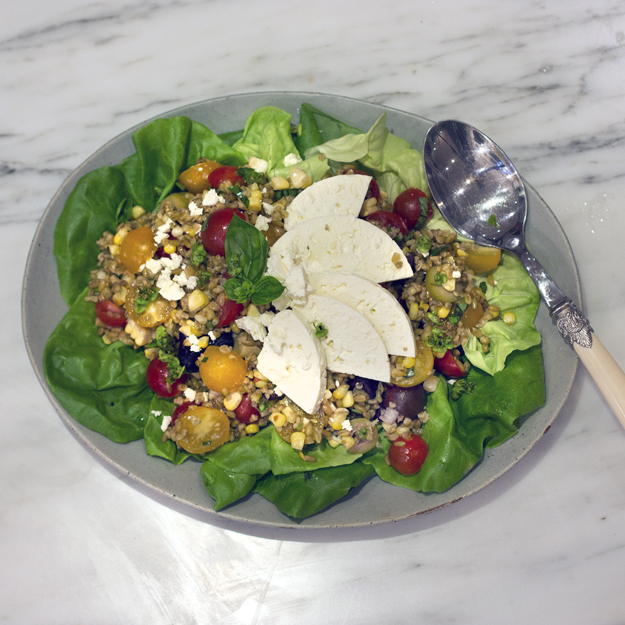 Last month, while travelling in Israel, I was served a mixed grains risotto. When I asked the chef what assortment of grains he used, he listed spelt, bulgur and freekeh. Because of his Israeli accent I thought I misheard the last grain and asked him to repeat it. It sounded like he was saying freaking. Finally, he wrote it down for me. FREEKEH.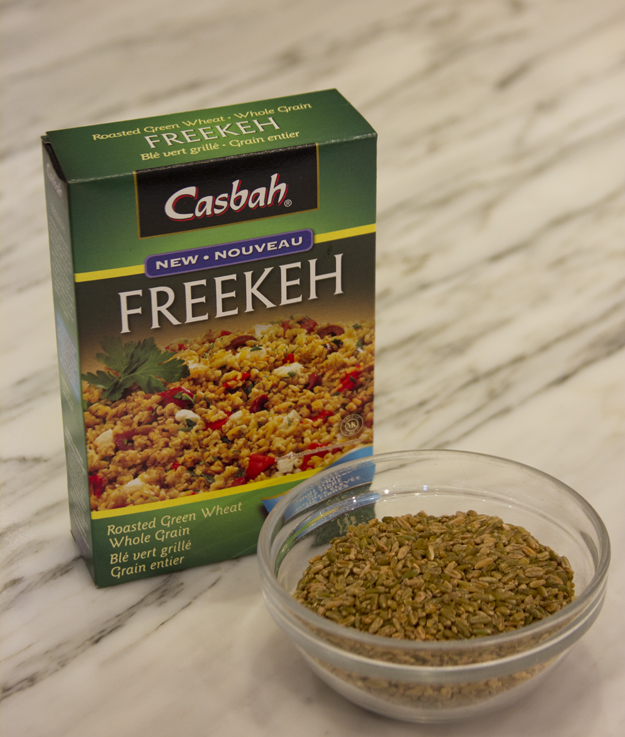 He explained that Freekeh is made from young durum wheat. The wheat is harvested while the grains are still young and soft and green. Next, the grains are piled up into big hills and allowed to dry out in the sun. Now, here's where it gets bizarre. After they are dried, they set fire to the piles and actually burn them! In the burning process they are careful to only let the straw and chaff burn but not the seeds. The high moisture content of the seeds prevents them from burning. Finally, the burned wheat kernels are rubbed to remove the charred bits and ensure that the flavour, texture and colour are perfect.
It turns out that freekeh is nothing new. Its roots can be traced back over 2000 years, to Biblical times. Just like chocolate chip cookies, champagne, potato chips and popsicles, freekeh was also born serendipitously.
Once upon a time, some 2000 years ago, unrest in the Middle East was still brewing. A tiny Middle-East village was attacked and their field of green wheat was set on fire. These villagers were quite resourceful, and rather than chuck the whole lot, they rubbed off the burnt chaff to see if they could salvage the inner seed. They cooked it up and were thrilled to discover that the charred grain was good. In fact, it was delicious! They called it "farikeh" (from the root work farik) which means rubbing in Arabic. Slightly smoky, earthy and nutty in flavour with a firm chewy texture, they were instantly smitten.
Freekeh has been a mainstay in Middle Eastern cuisines ever since. North Americans are just now discovering and loving it. Aside from the great taste and texture, freekeh is a nutritional powerhouse. It has 4 times the fibre of brown rice, more protein than mature wheat and is an excellent source of probiotics. Rich in iron, zinc, potassium and calcium, I am predicting that freekeh will soon dethrone quinoa and become the new "it" super-grain. Well, I am hoping it will! My feelings about quinoa are no secret.
I was very excited to start creating with freekeh once I got home from my trip. I was sure I was going to have to order freekeh on-line, since I was convinced that it had not made its way to Ottawa yet. But I was pleasantly surprised to find boxes of it on the shelf of Bulk Barn. I also noticed that Wal-Mart is carrying it as well!
With the markets overflowing with gorgeous tomatoes and corn, I got to work. 1 cup of freekeh will absorb about 2 ½ cups of liquid. I added about ½ teaspoon of salt to the water. The firm texture and nutty, slightly smoky flavour of freekeh was a perfect compliment to the sweet corn, tart tomatoes and salty olives and feta.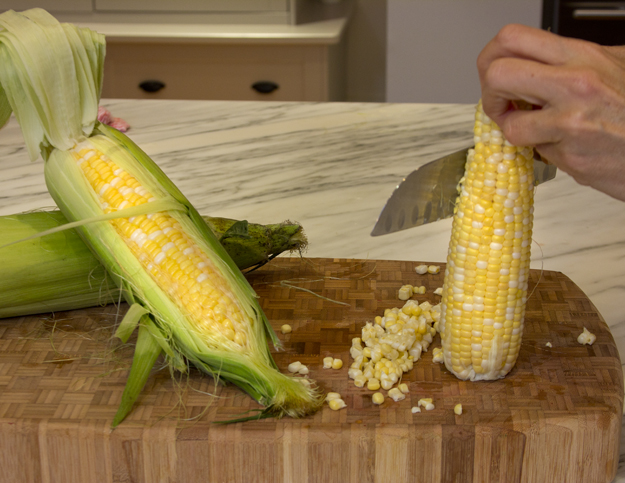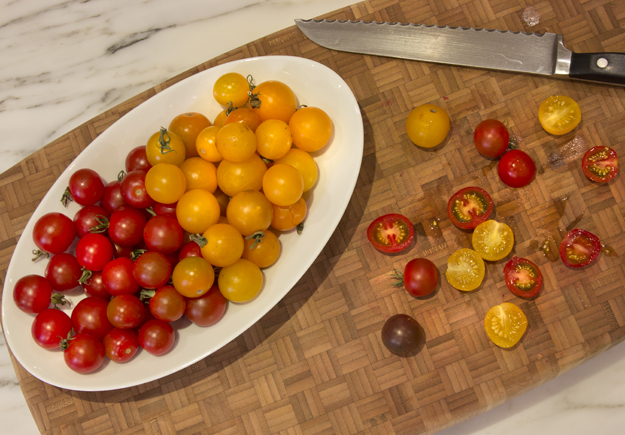 The firm texture and nutty, slightly smoky flavour of freekeh was a perfect compliment to the sweet corn, tart tomatoes and salty olives and feta.
I made a lemon-garlic vinaigrette to dress the salad with. I am thrilled with my new Mason jar lids. I discovered them lids on delish general store, a Vancouver web site. Made of plastic, they allow you to shake and pour the dressing without getting that gunky residue and rusting that ultimately occurs with metal Mason jar lids. I always found it irritating that when you screwed the lid back on, the dressing leaked down the sides of the jar. (Note to my husband: add that one to my long list of things that irritate me!) No leaking and dripping. Sometimes it's the little things that make you so happy.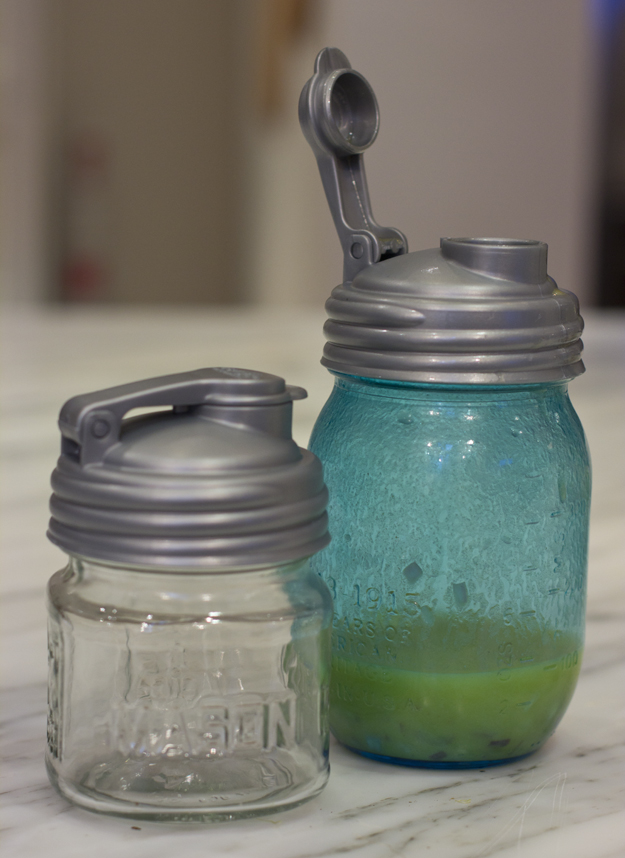 For photographing, I sliced up the feta, but feel free to crumble it into your salad. I took a small bite to taste for seasoning. The balance of texture and flavours was in perfect harmony. Chewy, nutty, and slightly smoky freekeh, sweet crunchy corn, creamy salty feta, briny olives, fresh sweet-tart tomatoes and a bite of heat from some diced jalapeno and a fresh note with some basil from the garden. The whole thing was topped off with a lemon garlic dressing. It was freaking perfection.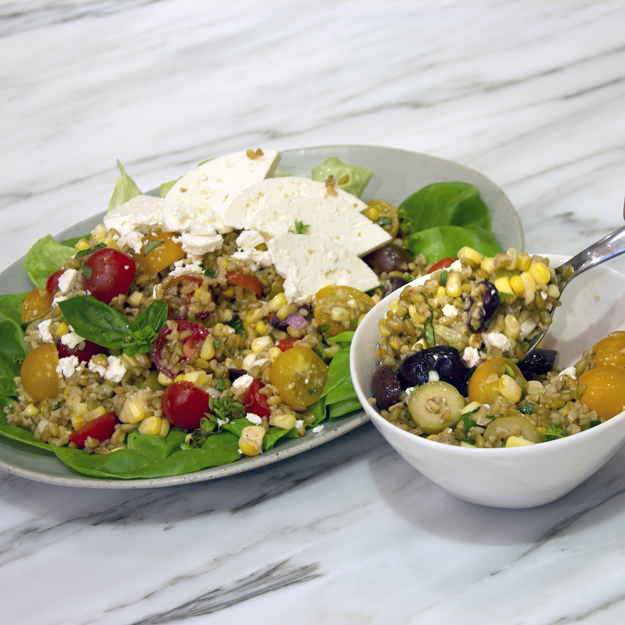 You could add a can of white beans or chickpeas for extra protein. My sister says that chickpeas make everything better. Toasted pine nuts added just before serving would also add a great little crunch. This fall I am going to make it with diced roasted squash, cauliflower and raisins and a pinch of cumin.
I think freekeh would be a wonderful substitute for barley in mushroom barley soup. It would be yummy stuffed into peppers or squash, or cooked pilaf style with dried cherries and pistachios! The possibilities are endless. Let me know what you create with it.