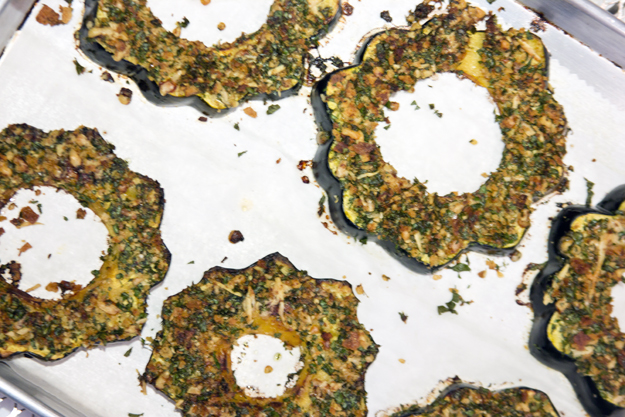 I don't like Halloween. There, I said it. Please don't hurl a pumpkin at me. I know it's an unpopular sentiment but I have to lay it all out there. What's not to like, you may ask? Adorable children dressed in costumes, tons of candy and a great party atmosphere. How could anyone hate that? I think most of my enmity stems from the pumpkin.
Pumpkin guts kind of unnerve me. Cut the top off the pumpkin and I become perturbed. I do not want to handle those slimy seeds. Sure, you can carve an adorable face, but the next day, after all the fun and games, someone has to deal with the  leftover carcass. It has to be cut up and composted or put in the garbage. November 1 is just so depressing!
Add to that the fact that, by the time the big day arrives, I have eaten roughly half my body weight in miniature Kit Kat and Coffee Crisp chocolate bars. I thought I had come up with a clever way of handling the calorie loading by trying to outsmart myself, and only buy chocolate bars I didn't like. (There are very few of those!) I started buying Mr. Big bars.

That led to a whole other problem. Once word got out that we were giving out full size candy bars, vans started pulling up to the house, unleashing hordes of kids from other neighbourhoods. Now, not only did I have to smile and pretend to be happy to see my neighbours and their kids, I had to spend the evening interacting with random strangers! Plus, I discovered that, say… I do like Mr. Big bars after all.
Luckily for me, and all our neighbours, my husband loves Halloween. He buys and carves the pumpkin and answers the door and makes small talk with everyone. God bless him!
So, when I came across a recipe for Crusted Pumpkin Wedges in Yotam Ottolenghi's fabulous book, Plenty, I immediately crossed out the pumpkin and proceeded to make it with acorn squash! There was also an adorable butternut squash at the market that day, and I bought it as well. It looked like it wanted to hug the acorn squash. I have nothing but love for squash!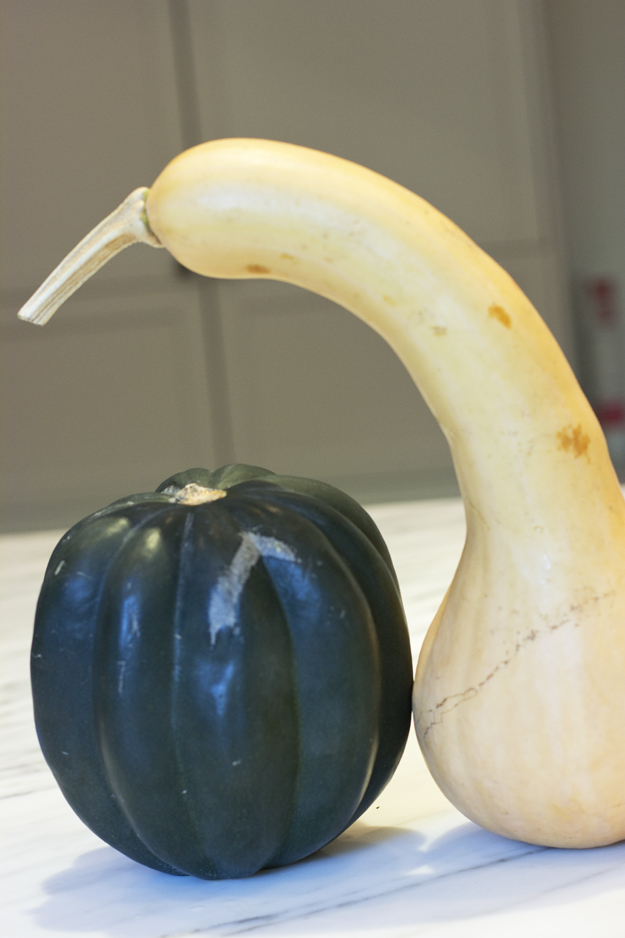 I left the acorn squash unpeeled and sliced it. They looked like flowers.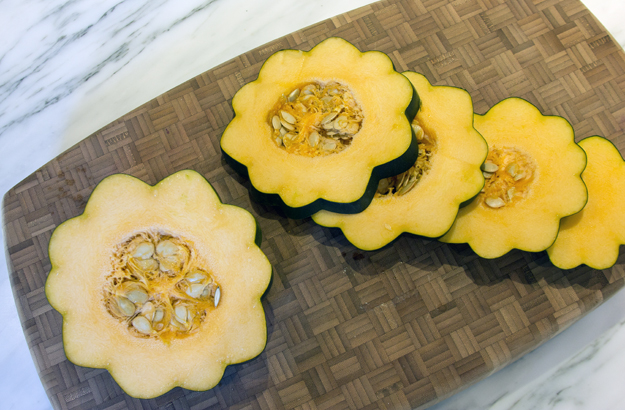 The topping is made from dried breadcrumbs, Parmesan cheese, lemon zest, garlic, parsley and thyme. I had no Panko breadcrumbs so I made breadcrumbs from some rye bread that I had in the freezer.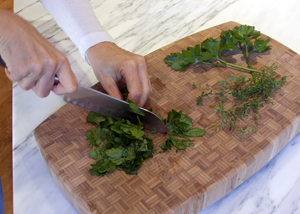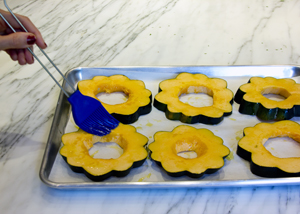 The topping gets applied quite thickly to the squash, and then it is pressed on to help it adhere.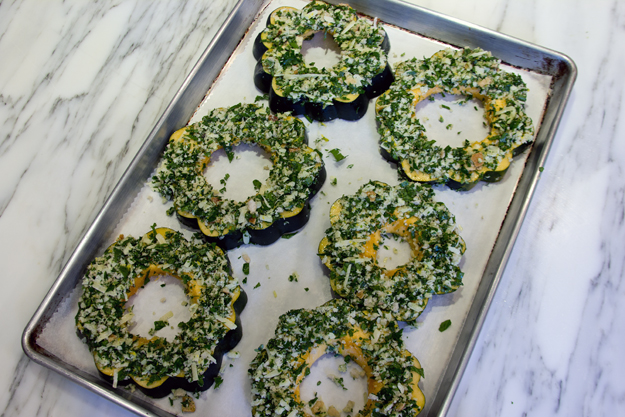 The baked squash was so delicious. The sweetness of the tender squash was perfectly balanced by the salty crunchy topping. I would probably even love this with pumpkin!