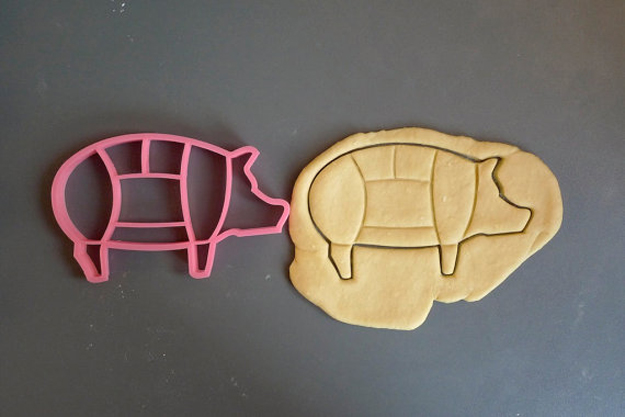 When I first spotted this cookie cutter on Etsy about 6 months ago and I knew I had to have it!  Many years ago, when I was in culinary school I vividly recall, with great agony, having to memorize all the butcher's cuts. These cookies just made me giggle!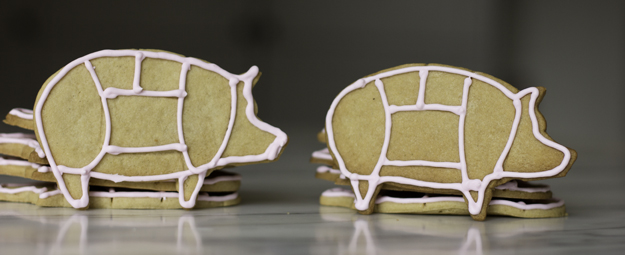 My oldest nephew, who is now living in Los Angeles, recently quit his corporate job to became a butcher's apprentice. I think it is fantastic that he has found something he feels so passionate about and that he is now able to practice the craft. I knew I had to bake these cookies for him. In addition to being a butcher, he is also following the Paleo diet. I did briefly consider making Paleo friendly cookies for him, but my Google search for "Paleo Cookies" turned up some scary looking treats that I could not, in all good conscience, bake!
I used my favourite sugar cookie recipe, and whipped up a batch.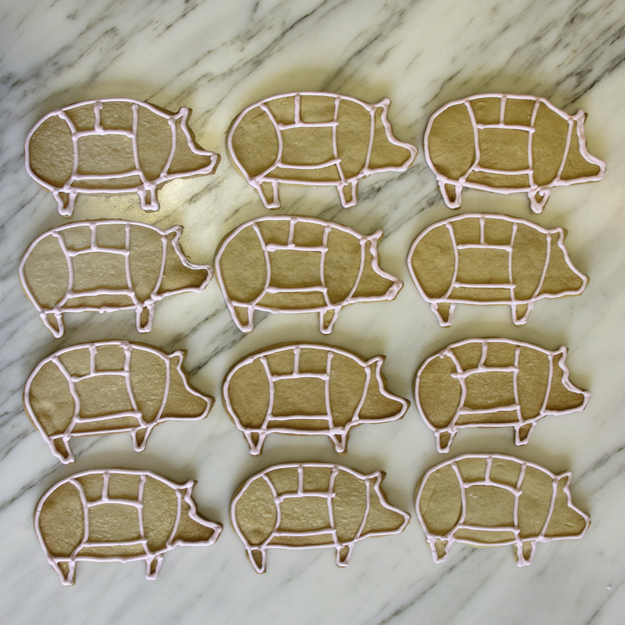 I found a great recipe for a small batch of royal icing to decorate these cookies, as they do not require very much.
My daughter happened to be home from college this weekend, when I was baking the cookies. She is a vegetarian with an unusual sense of humour. She applied some carnage to one of the cookies.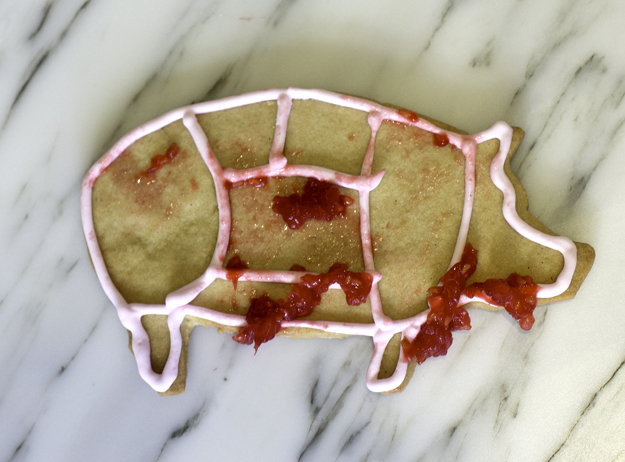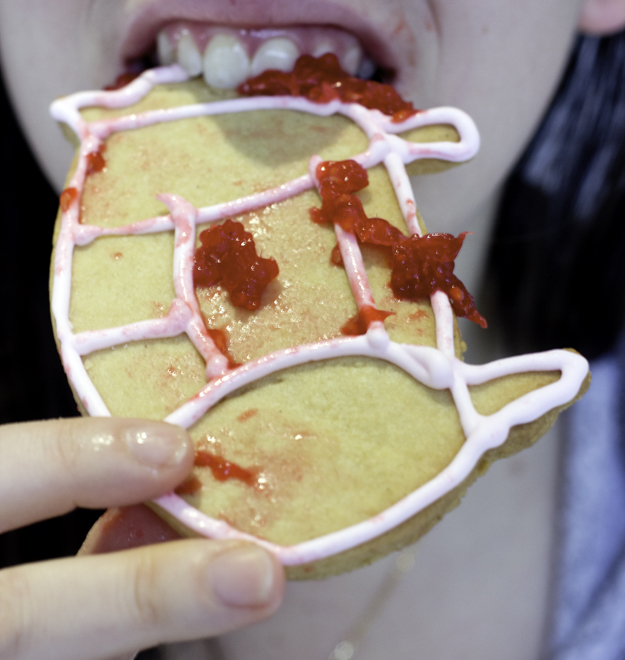 No animals were harmed in the making of these cookies! The blood is just smeared raspberries.
My nephew was thrilled with these cookies. He was also visiting this week and he is going to take them back to L.A. to share with all his new  butcher friends!