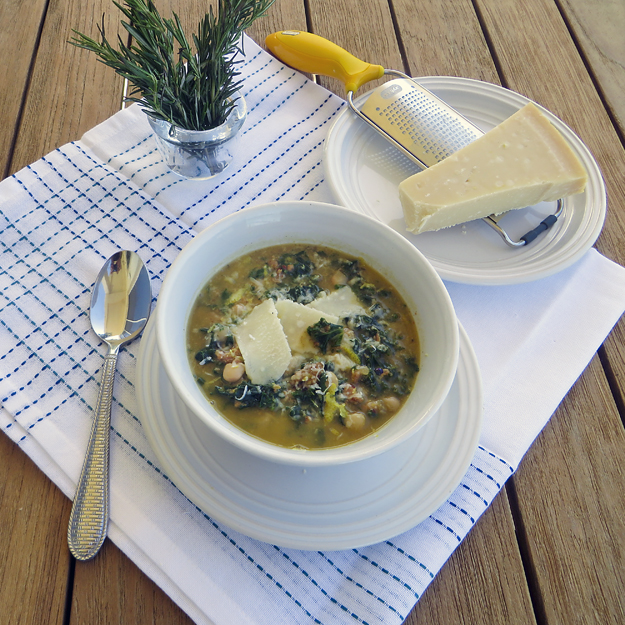 If you keep up on these things, you may know that one of the hottest "it" foods in 2013 was kale. I realize that we are already a month into 2014 now, so forgive me if I'm just a little late to the party.
Dubbed the "Queen of Greens", Kale has a ton of health benefits. Low in calories, high in fibre and anti-oxidant rich, kale contains calcium, potassium and vitamins A, C and K. Research shows it helps fight age-related diseases too!
Last year I read about The Kale Effect  (TKE). Defined as an "immediate, and observable, autonomic nervous system response to the absorption of the vitamins and minerals in nutrient rich kale.  Symptoms may include uncontrollable smiling, laughing, and jumping up and down in the kitchen."
I wanted in on "The Kale Effect" in the worst way possible. I mean who wouldn't? I suspected the only way kale was going to make me laugh uncontrollably was if I chopped it finely, rolled it in paper and smoked it. But I was game to give kale a chance.
I spent quite a bit of time last year trying to like kale. Everyone gushed about kale chips. They said that eating these would make any craving for potato chips vanish. They said that kale chips were just as satisfying as potato chips. They were wrong! Kale chips taste like crispy seaweed that turns to dust in your mouth.
Then I moved onto raw chopped kale in a salad with apples and walnuts. Swallowing that raw kale felt like someone was trying to scratch the inside of my throat.  Then I heard that you should massage your kale first, before eating it. Apparently massaging it breaks down the cellulose structure and raw kale goes from bitter and tough to silky and sweet. I never did try the rubdown. I have my limits. I mean, good lord, what's next, a mani and pedi for your Brussels sprouts?
I worked my way through kale and onion pie, sautéed kale with olive oil, garlic and red pepper flakes, stir fried kale, smoked kale and braised kale with cabbage and balsamic vinegar. None of these were terribly awful (except for the smoked kale), but I certainly did not want to make any of them for a second time.
But damn, I wanted to get in on The Kale Effect. When would I begin smiling and laughing uncontrollably? It seems that the key to kale love, for me, was to combine it with lots of other ingredients so that it became filler and not the star of the show. That way you have lots of other delicious ingredients and still get all the benefits of kale.
The two main types of kale you are likely to encounter in the grocery store are curly kale, which is quite pungent, dinosaur or black kale, (also called calvolo nero) which is sweet and delicate in flavour.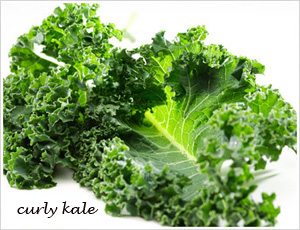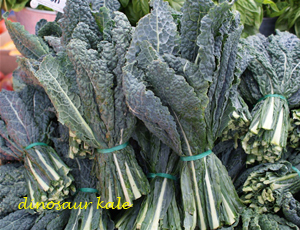 Try this kale soup and soon, you too, may begin smiling and laughing uncontrollably and jumping up and down in your kitchen!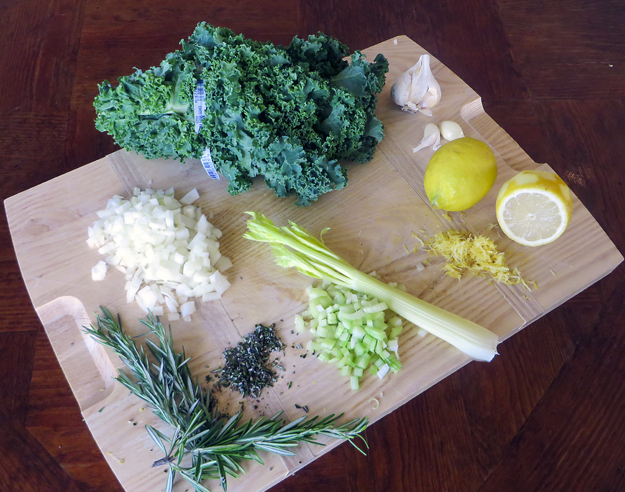 I adapted a similar recipe for Sausage and Kale Soup with Black Eyed Peas from Serious Eats. I decided to lighten mine up a bit and I used spicy chicken sausages instead of traditional pork sausages. I also opted for canned white beans instead of soaking my own black eyed peas.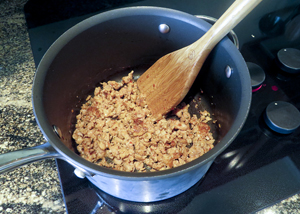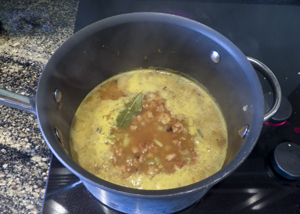 The chopped kale gets added during the last 10 minutes of cooking. Just enough time to wilt and soften it. Before the kale is added, about a quarter of the soup is pureed in the blender.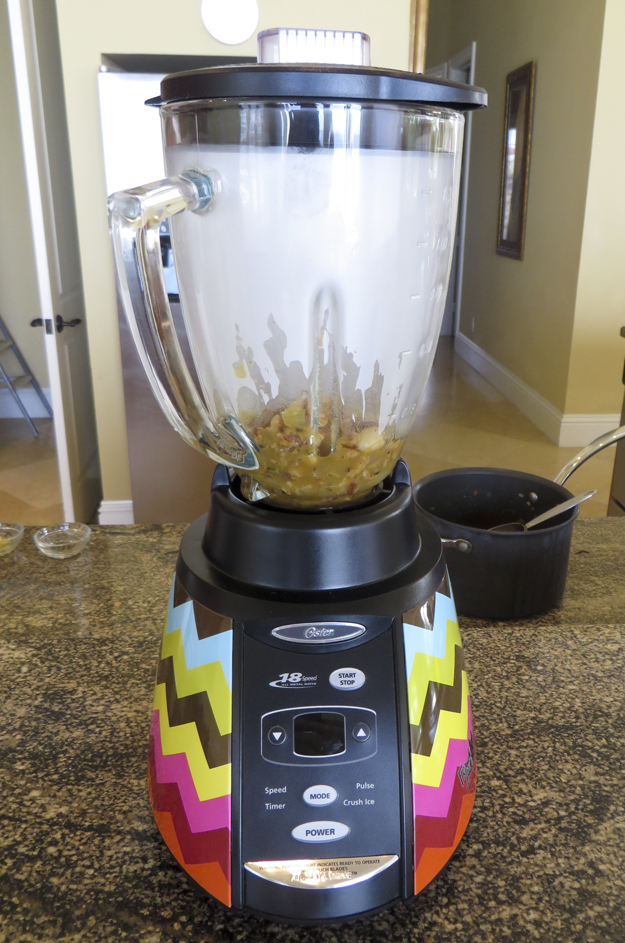 The finished soup gets a final garnish of freshly grated lemon zest, chopped fresh rosemary and a shaving of Parmesan Reggiano cheese.
I loved this soup. The spicy chicken sausage packed just the right amount of heat to keep this soup from being bland. Pureeing just a quarter of the soup created an amazing thick and comforting texture. The bitter kale, added right at the end, had just enough time to mellow slightly, while still retaining some texture. Lemon zest as a garnish added just the right extra hit of freshness and brightness. I am a kale convert.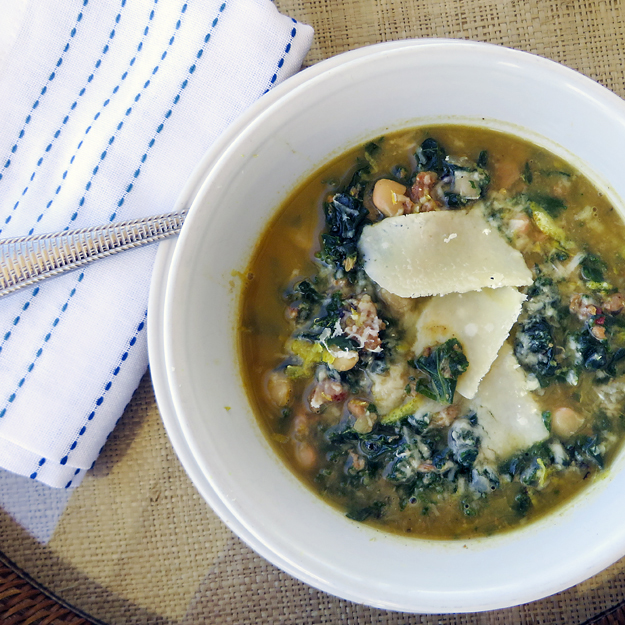 P.S. Duking it out for super fruit of 2014 is the buffaloberry and the pichuberry. You heard it here first folks!!