Hot on the heels of posting about Challah Monkey Bread and Brown Sugar Valentines Heart Cookies, I had every intention of sharing with you the recipe for a delicious Baby Kale and Brussels Sprouts salad this week. But somehow, here we are with Pretzel Crusted Turtle Bars.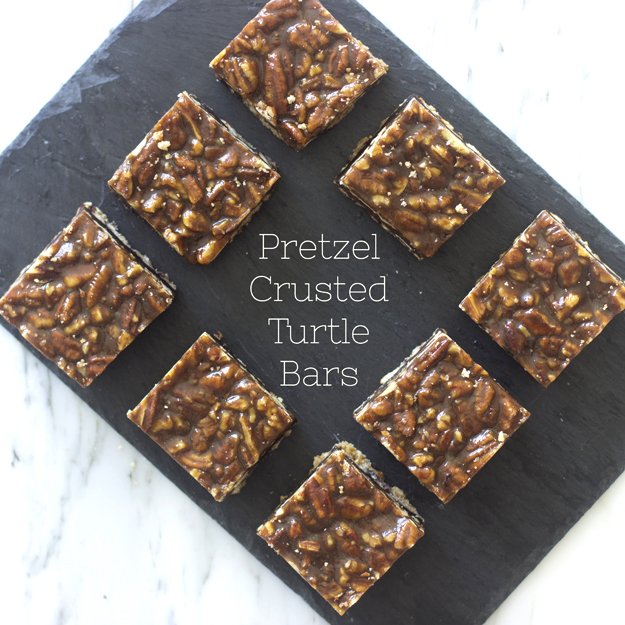 To be honest, it's not entirely my fault. I have been noticing quite a few pretzel crusted treats floating around cyberspace recently. Naomi of Baker's Royale made these to satisfy her pregnancy cravings.  Averie of Averiecooks did a top crust of pretzels on her treats.
I started thinking about what I would love to combine with pretzels and the answer came to me instantly…Turtle Bars. If you have never heard of Turtle Bars, let me enlighten you.  Imagine a chocolate base topped with a pecan caramel layer, reminiscent of Turtles Candies. Adding a crushed pretzel layer is a really inspired idea.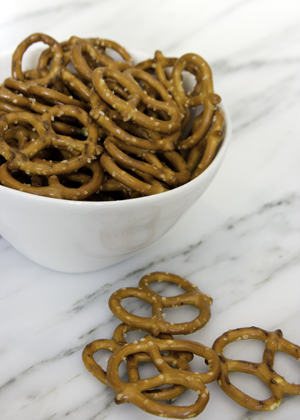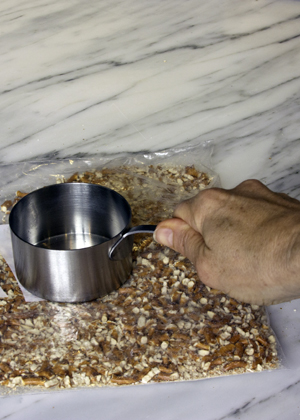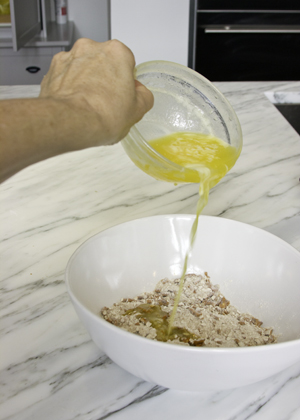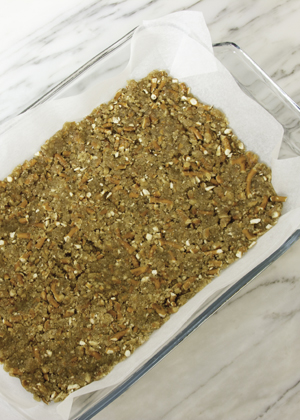 The thing is, you would imagine that Pretzel Crusted Turtle bars would be pretty damn good. But something kind of astonishing happens when you combine these three layers. Alone, each layer sounds yummy. But the synergy that occurs when these three layers combine is something akin to a culinary explosion. The whole somehow becomes so much more than the sum of its parts.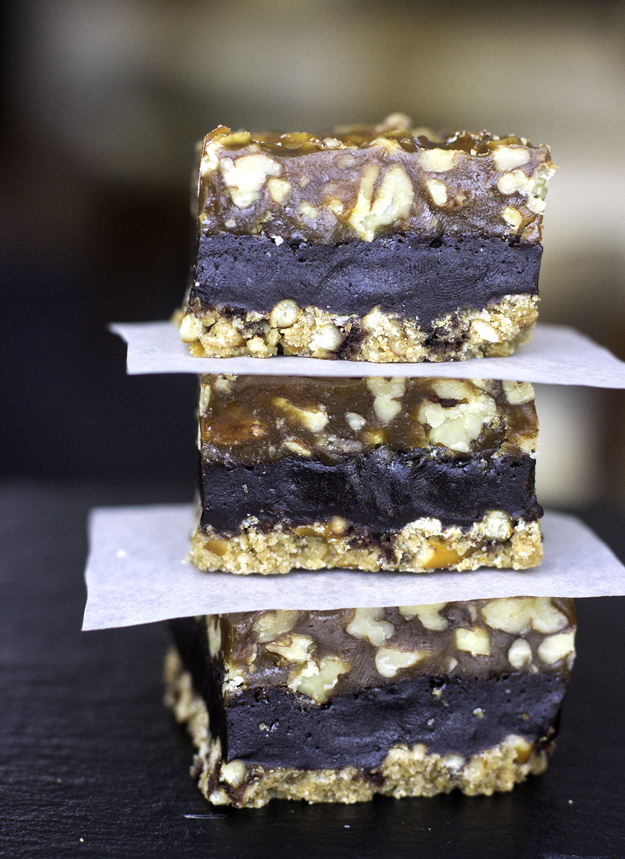 Essentially what we have here is a crunch sandwich, with the bottom layer providing salty crunch from the pretzels, and the top layer providing sweet crunch, from the pecans and caramel. Sandwiched in between these two awesome layers of crunch is a chewy fudgy chocolate layer. it doesn't get better than this.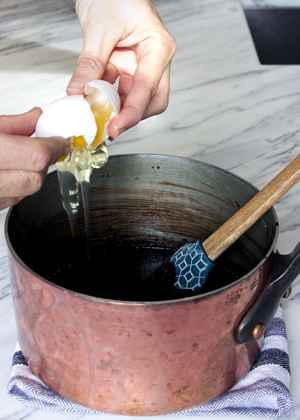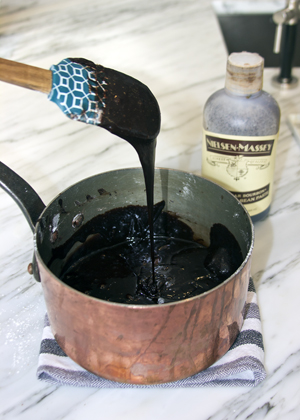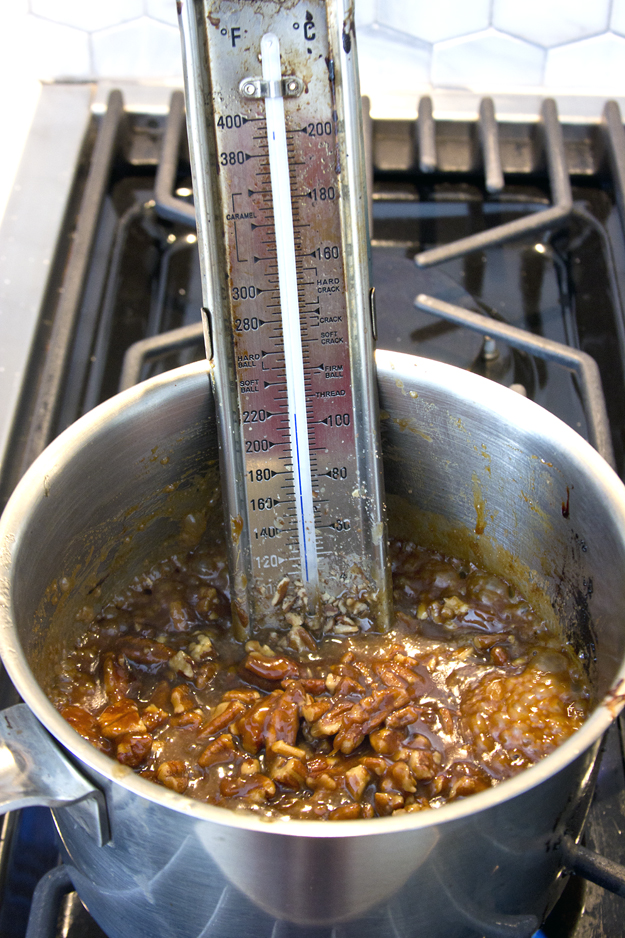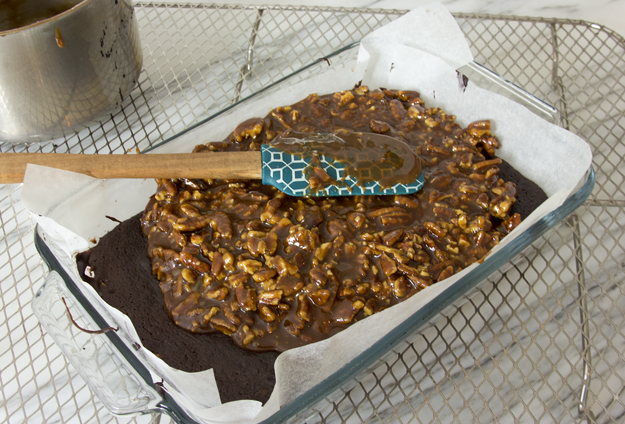 After photographing these, I realized that these bars needed to find a good home, other than mine. I took half to my Yoga class and I do believe I heard a few "oohs" and "aahs" mixed in with the "ommmmm" chanting! The other half disappeared quite quickly at my hairdresser's.