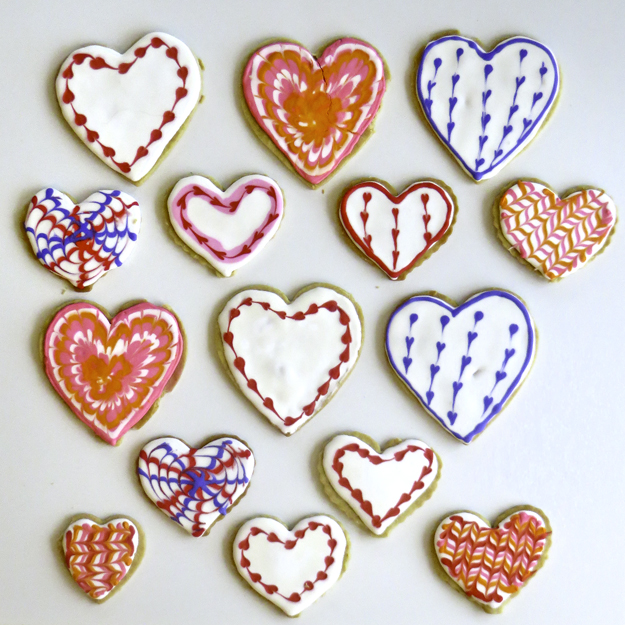 I would not describe myself as an overly affectionate person. (OK, all those who know me can stop choking with laughter now) Neither my husband or I are big on PDA's . We don't really celebrate Valentines Day, certainly not in a traditional cards, flowers or a box of drugstore chocolates (shudder) kind of way. My husband knows better than to show up with a bouquet of roses for me. I hate roses, especially red ones. Their aroma conjures up images of death and decay in my mind.  However, if a big bunch of tulips were to come my way, I would never refuse them!
That being said, there is something about heart shaped cookies for Valentines Day that is just so sweet and endearing, especially if they are home made. I could not resist making these this year. I love to decorate sugar cookies with royal icing. I am not a huge lover of the overly sweet taste of royal icing, but I am a frustrated artist and the canvas of a cookie fills my soul with such joy when I hold a piping bag and begin creating.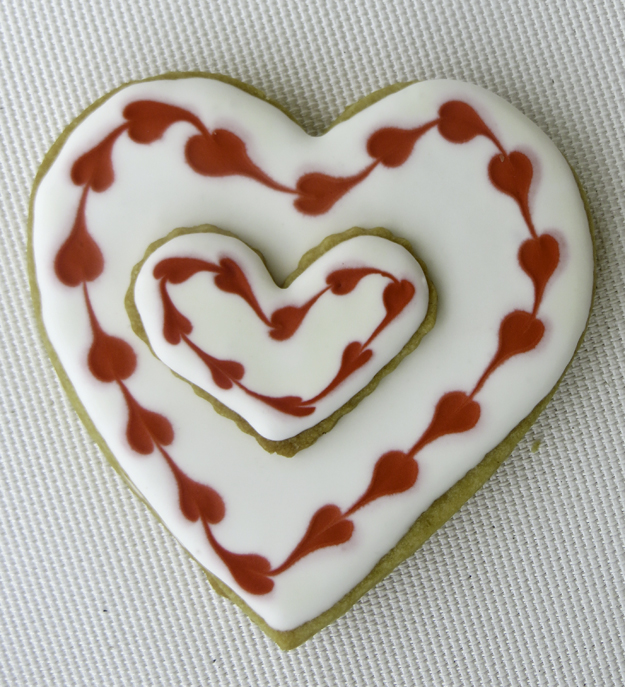 I had a few extra hands on deck last week to help me make these. My mom, who is very creative, was visiting. As well, my old babysitter, Sarah, who is a whiz with a piping bag, was also visiting. She was so excited when I told her what we would be making. She runs a dance school and bakes beautiful decorated cookies for all her students for any and every occasion. When I had tendonitis in my elbow, from a repetitive strain injuty (piping too many gingerbread snowflake cookies), she filled in as my designated piper.
Marbling royal icing is probably one of the easiest ways to create some spectacular looking cookies. There is no right or wrong way. You just have to let your creative freak flag fly here. The marbling technique basically boils down to using contrasting colours of wet royal icing. You pipe lines or dots or whatever you fancy, and just use a toothpick to swirl the lines or connect the dots. It couldn't be simpler.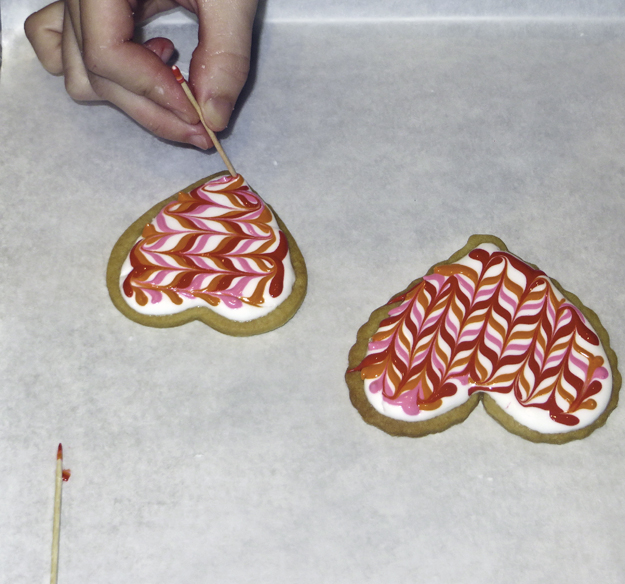 You can use any sturdy cookie recipe, like gingerbread or a sugar cookie. I used my favourite sugar cookie recipe, which calls for brown sugar, instead of the usual white sugar. It adds a real depth of flavour. Adter making the dough, I divide the soft dough into 4 pieces and roll out each piece of dough between 2 pieces of parchment paper. Then I chill the sheets of rolled out dough before cutting. It is much easier to do this rather than chill the dough first and then roll it out.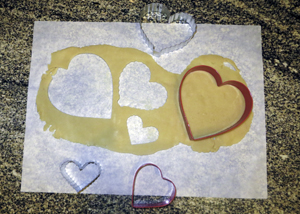 I found the cutest set of cookie cutters at Michael's.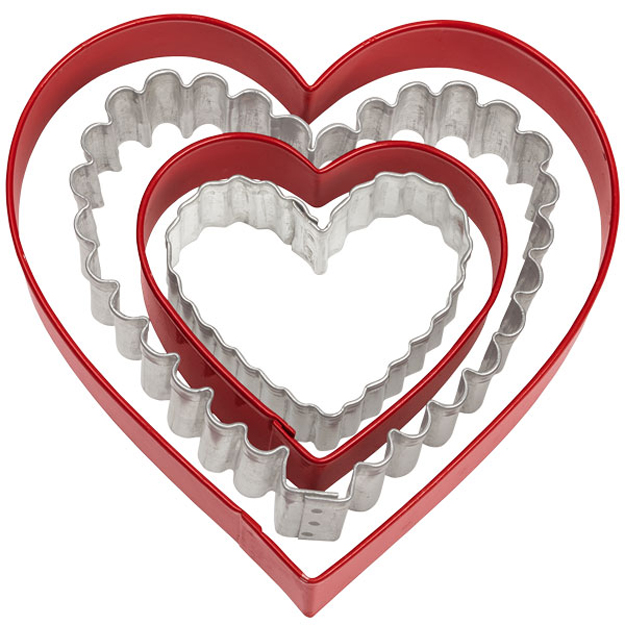 You will need some disposable piping bags, piping tips (#2 and #3 size) and couplers,  some paste or gel food colouring and toothpicks. If you are planning to buy red food colouring, make sure it is the "no taste" red. In order to get a vivid red, you need to use a lot of the food colouring, and the regular red departs a very bitter taste.
It is best to make the cookies and royal icing the day before (or even several days) you plan to decorate them. Set aside a few quiet hours to allow your creative decorating juices to flow. 
Click here to print recipe for Royal Icing.


For further inspiration check out these very talented bloggers:
Colleen of Royal Icing Diaries