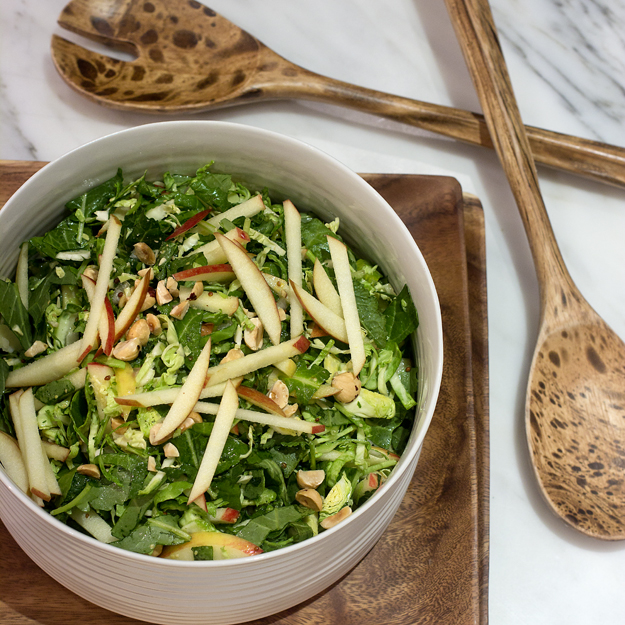 In my last post I mentioned a Baby Kale and Brussels Sprouts salad that somehow became tossed aside in favour of Pretzel Crusted Turtle Bars. These things happen, it's understandable, but today we get down to business with that very virtuous slaw.
If you are a regular reader of my blog, you may already know that there is not much love lost between me and kale (or Brussels sprouts, for that matter). I have made friends with cooked kale in a Kale Chicken Sausage and White Bean Soup and I have come to a détente of sorts with maple syrup roasted Brussels sprouts. Kale continues to reign supreme in the nutrition battlefield and I really want to join the troops and benefit from all its goodness.
My main problem with raw kale is the itch factor. It scratches my throat on the way down. But what if I removed the fibrous ribs of the kale and then sliced the leaves thin, like a slaw? I came across a raw kale and Brussels sprouts salad, created by Sue Riedl in her "month of salads" feature in the  Globe and Mail newspaper, and was inspired to give raw kale a chance.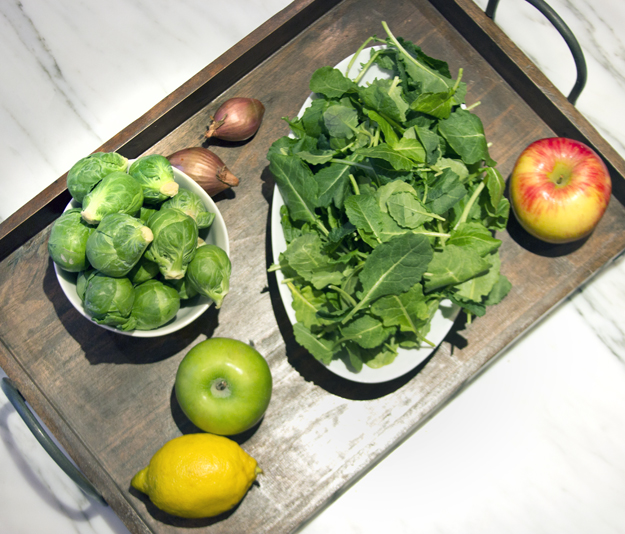 I was excited when I found some very tender baby kale at the market. I sliced it thinly. I julienned some Brussels sprouts and one large Honeycrisp apple.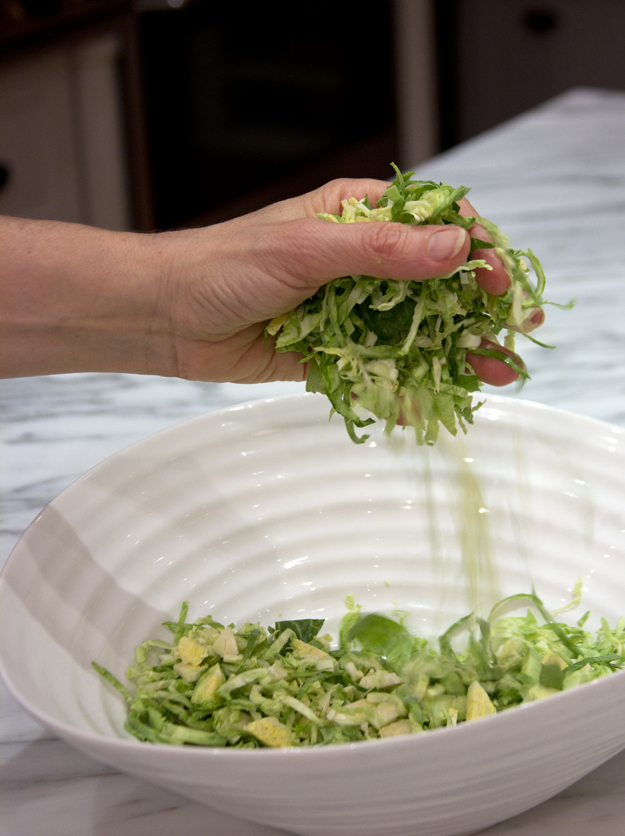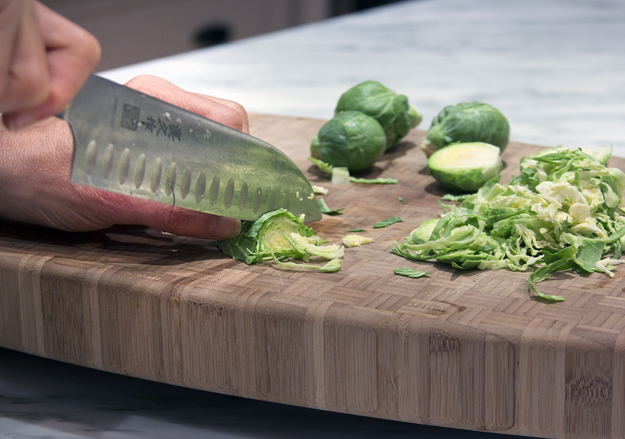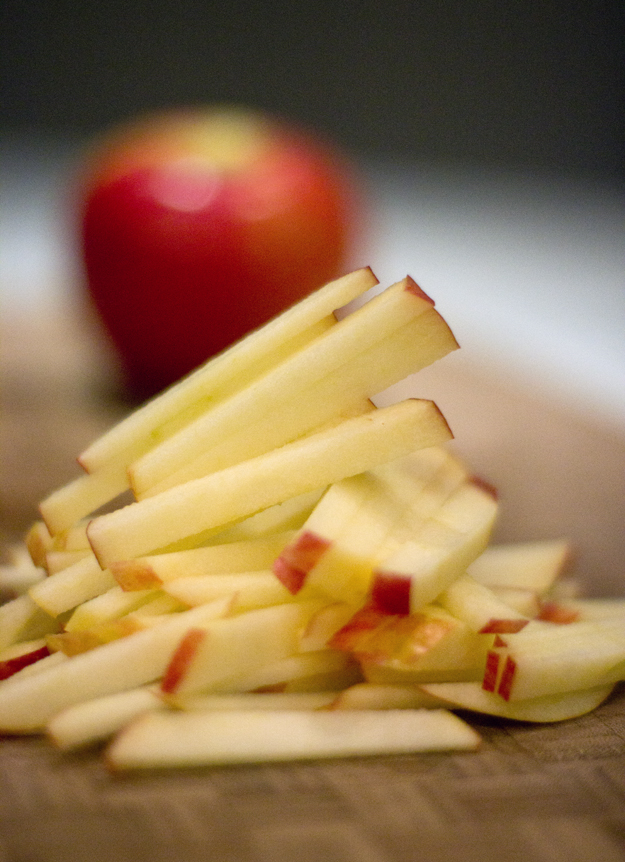 Some toasted chopped hazelnuts added a wonderful crunch.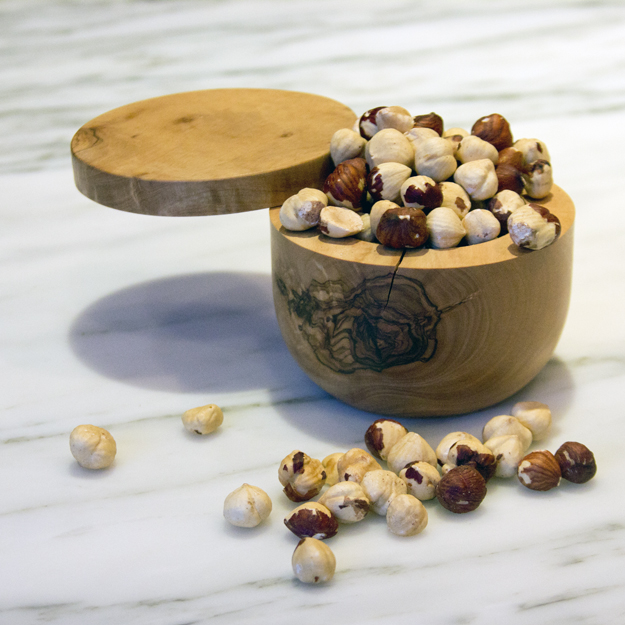 Dressed with a honey lemon mustard vinaigrette, the kale and Brussels sprouts really sing! I gilded the lily with some shavings of Parmesan cheese. Everything is better with cheese.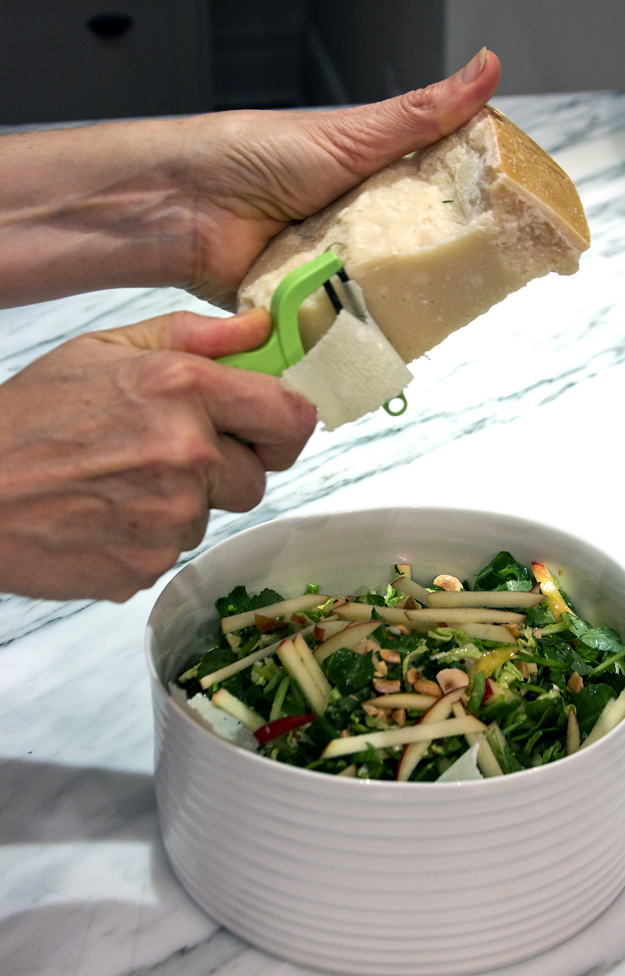 I made this for dinner for my husband and oldest (23 year old) son. Neither was enthusiastic when I told them what was in the slaw. My son said, "nope, not gonna eat it." With some cajoling, they both tried it. My husband declared it "blogworthy" and my son had a second helping. High praise indeed.
The lemon dressing is quite acidic, but it pairs beautifully with the raw kale and Brussels sprouts. The julienned Honey crisp apples add sweetness and the chopped hazelnuts add an amazing textural contrast with their crunch. Finishing the salad off with shaved Parmesan adds a wonderful grace note of umami.