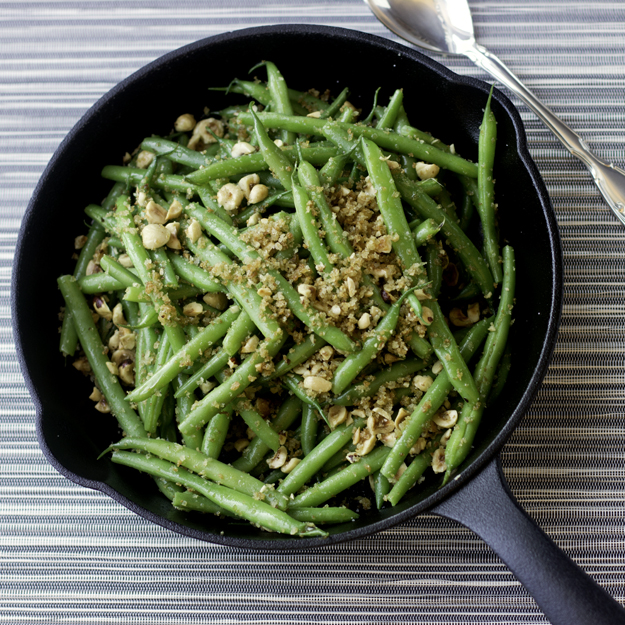 If the view outside your window is anything like mine, you may be wondering if winter will ever end.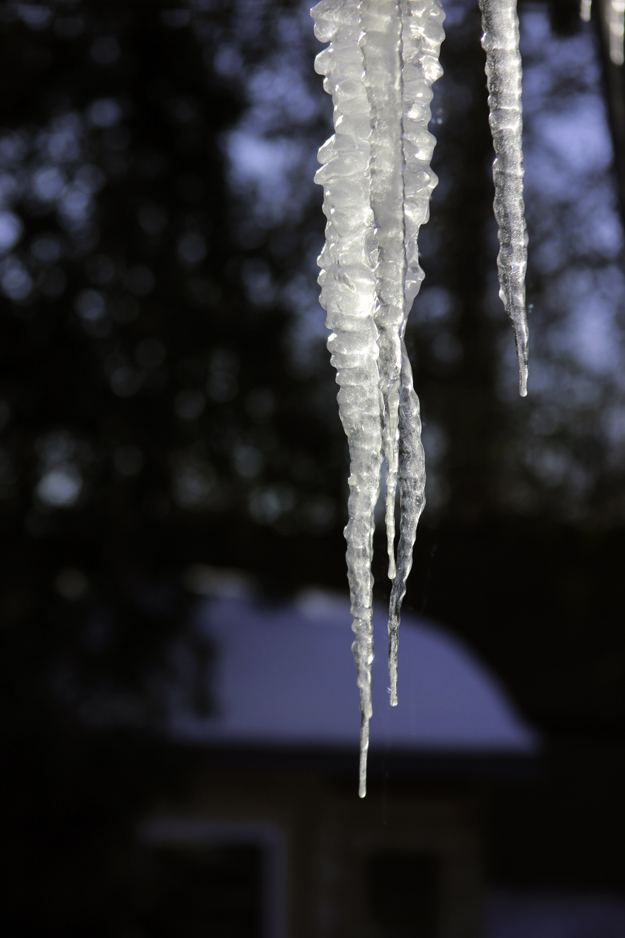 Hey, don't get me wrong. I love fall root vegetables as much as or even more than the average joe out there. I mean, they really are the unsung superstars of winter produce. There is no end to the culinary magic that you can perform with carrots, parsnips, squash and potatoes. But seriously, I am sick of roasting, mashing, sauteeing and frying those suckers.
I am longing for something fresh and green and crunchy. I am craving baby green peas. Those tiny swollen little pods that, when shucked, give birth to tiny green peas. I miss that satisfying little pop when you bite into them. I am longing for local asparagus. Those grassy sweet spears that tell me spring is here. Sadly, those first green shoots of asparagus have yet to spring forth from the frozen ground and there are no fresh peas ready to pop anywhere near where I am any time soon .
So, it's green beans to the rescue. Although they are not local , they will stand in as a green crunchy substitute until I can get my hands on the first produce of spring.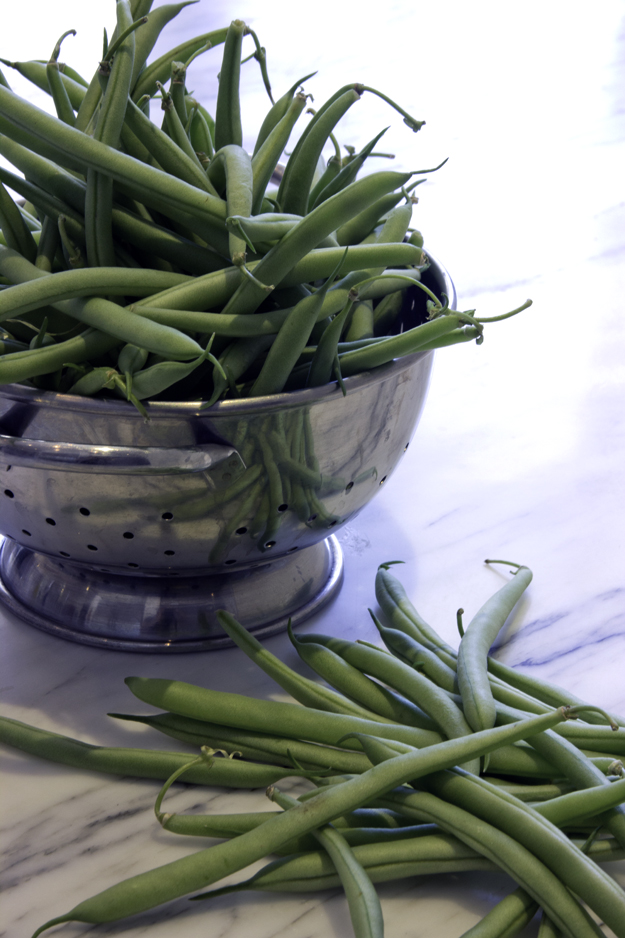 This green bean recipe is called Crunchy Green Beans2, because the beans get added crunch from two different sources. The first is from toasted hazelnuts. I just love that slightly bitter tanic zing you get when you first crunch a toasted hazelnut between your teeth. Then there is a follow up flavour of slightly browned butter. So complex for such a little nut.
The second crunch source is Panko breadcrumbs. Panko breadcrumbs, if you are not familiar with them are special Japanese breadcrumbs. The biggest difference between panko and regular breadcrumbs is that panko is made from bread without crusts. The crustless bread is coarsely ground into airy, large flakes that give fried foods a light, crunchy coating. The flakes tend to stay crispier longer than standard breadcrumbs because they don't absorb as much grease.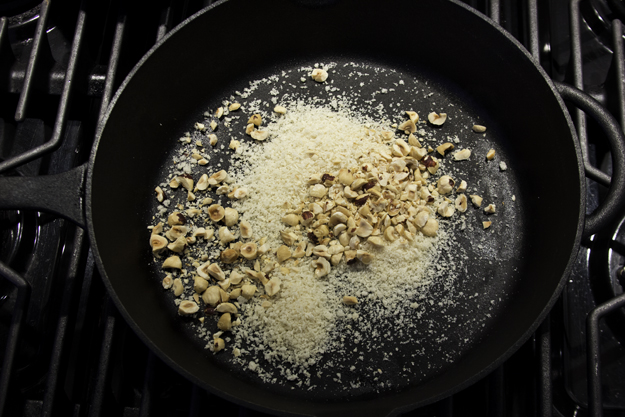 Please, take the time to salt the water before boiling your green beans. I added about 2 tablepoons of kosher salt to the water. This does not make the beans overly salty, it just seasons them perfectly so they do not taste bland. You can not get the same effect from salting after cooking.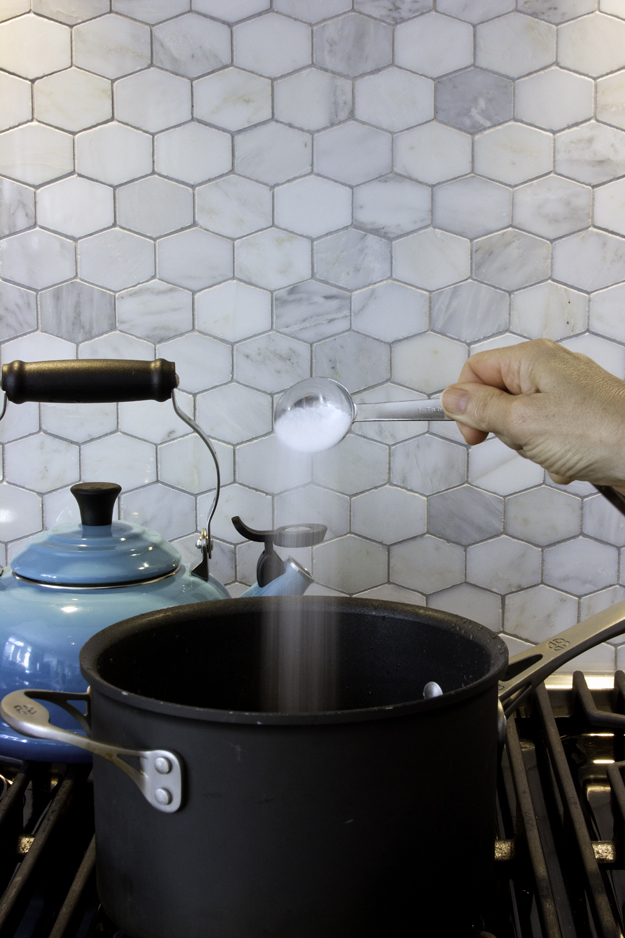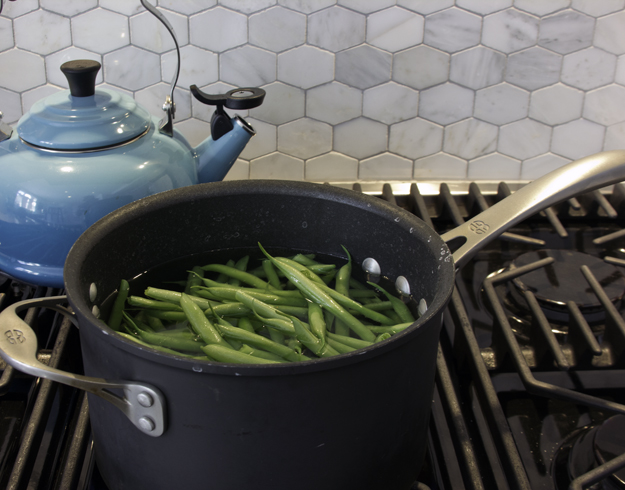 After boiling for several minutes, give your beans an ice water bath. I just place the colander of drained beans right into a large bowl of ice water. Once they have cooled, just lift the colander up and leave all the ice cubes behind in the bowl.  No need to fish ice cubes out of your green beans.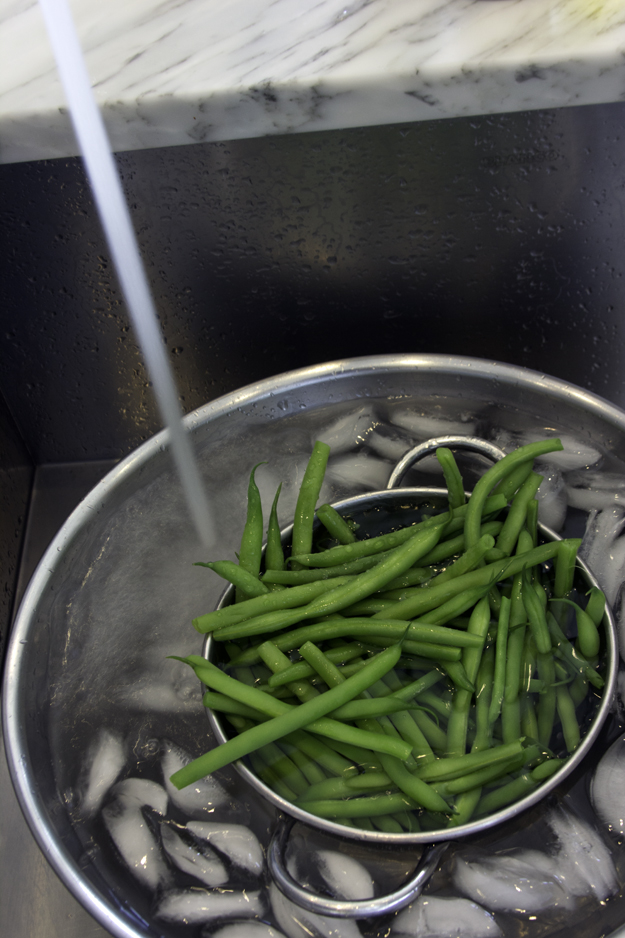 Some butter or olive oil, or a little of both is added to the toasted crumbs and nuts and the blanched beans get a toss in all that crunchy goodness until they are heated through.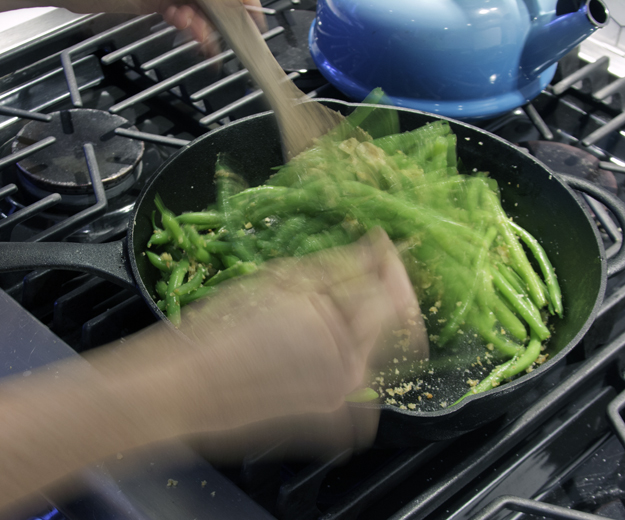 Hot or at room temperature, these are a little bit salty, a lot crunchy and so satisfying.