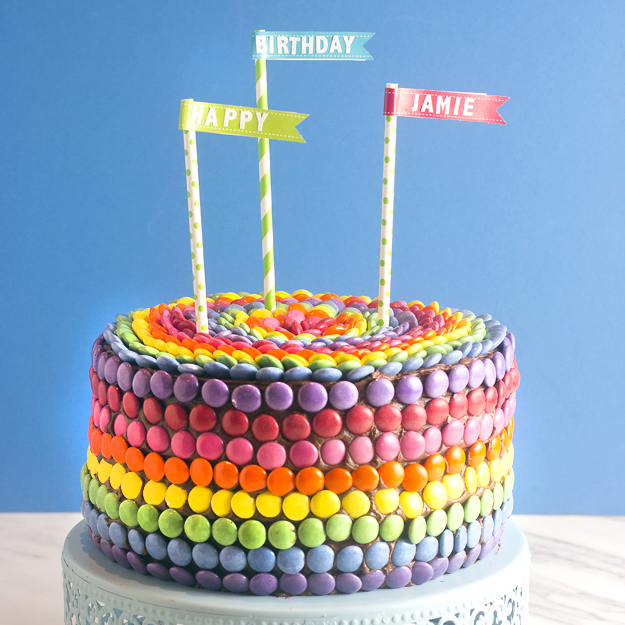 My baby will be turning 21 this week. I wanted to make him a very special cake, but he is not exactly co-operative that way. Every year he wants the exact same cake; chocolate cake with chocolate buttercream icing. For a food blogger that is quite sad. How am I supposed to have new things to blog about if he requests the same cake every year?
I was dying to create a rainbow cake like this one, or this stunning jellybean cake from one of my favourite bloggers, the amazingly talented Steph at raspberricupcakes. However, I knew that if I showed up without a chocolate cake, disapointment would surely ensue. Steph's jellybean cake got me thinking and I decided to decorate the outside of the cake in Smarties. When my son was 2 years old, I was a bit concerned that he might be colour blind. Every time I quizzed him about the colour of something was he always answered green. He said it with a little glint in his eye and then laughed, so I just wasn't sure. His dad is colour blind, so it was a distinct possibility.
I decided to test him. I bought a box of Smarties, put a pink one in my hand and dangled it in front of him. As he went to grab it i snatched my hand back and said, "Tell mommy what colour this is and you can have it." "Pink" he squealed. He named every colour in the box correctly. Turns out he just liked to play mind games with his mom. So in honour of his 21st birthday I made him this cake.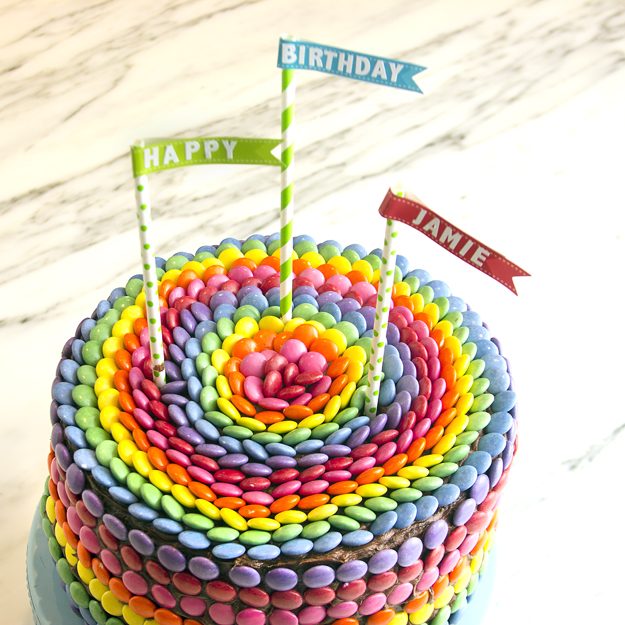 The cake and icing are simple to make. This is a quick chocolate cake recipe (adapted from Noreen Gilletz's chocolate cake recipe in Pleasures of Your Food Processor) that comes together in minutes in the food processor. Vegetable oil in the batter makes it super moist. I add about a 1/4 cup of espresso to the milk because coffee and chocolate are a supreme combo. The icing is a simple buttercream made with cocoa powder, butter, icing sugar, a bit of espresso and a hit of vanilla extract. I just discovered Cacao Barry's extra brut cocoa powder and it is deep, dark and intensely chocolatey. The vanilla extract in the photo below is homemade by my neighbour Holly. She made it using Madagascar vanilla beans steeped in bourbon. Who knew you could do that?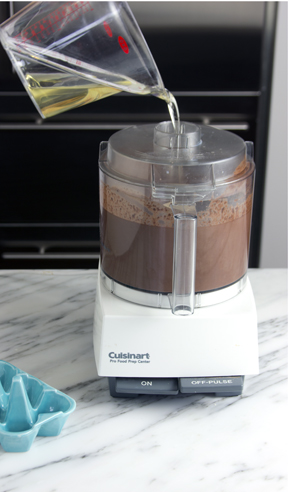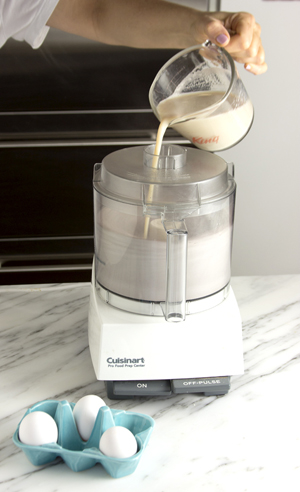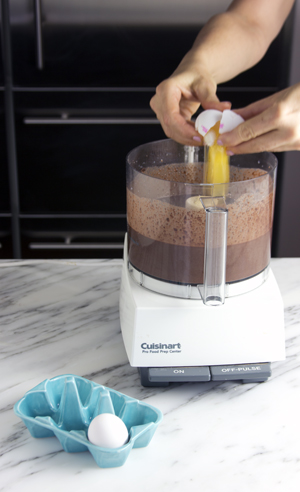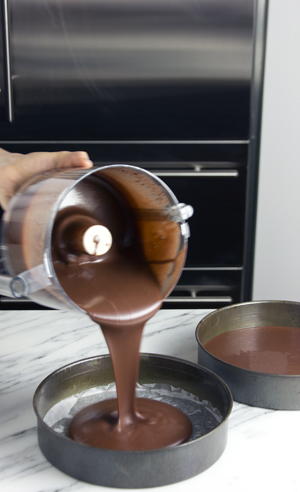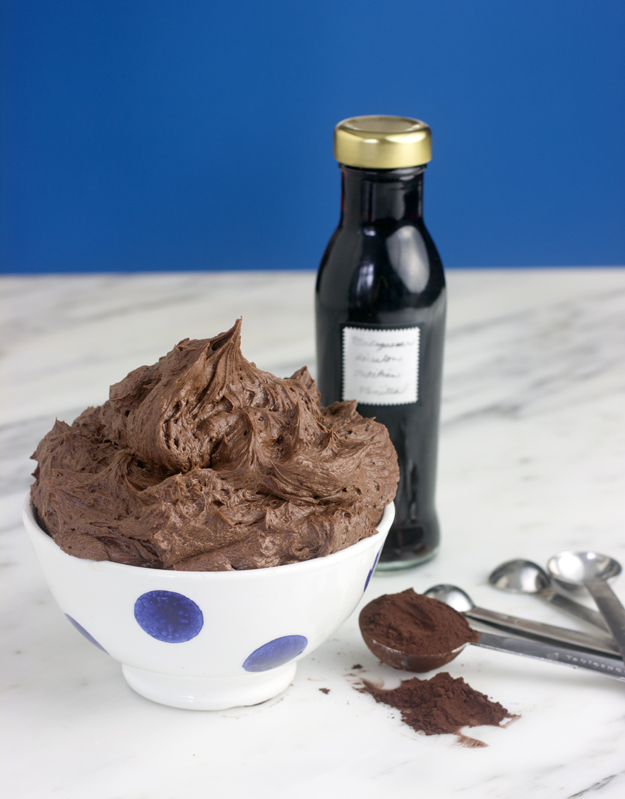 The most time consuming part of making this cake was sorting the Smarties by colour (I used 6 200 gram bags) and getting them on the cake in nice straight (well almost straight) lines. It's times like this that I really miss my sister Jody and wish we still lived in the same city. Her rows would have been perfect!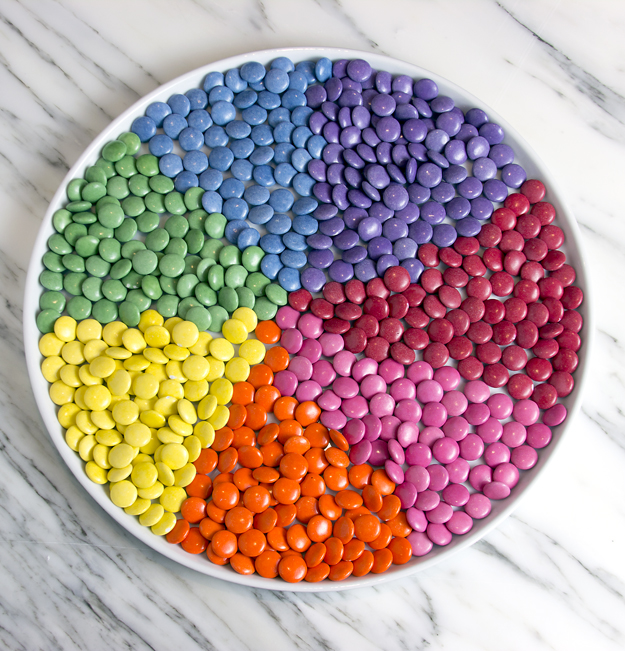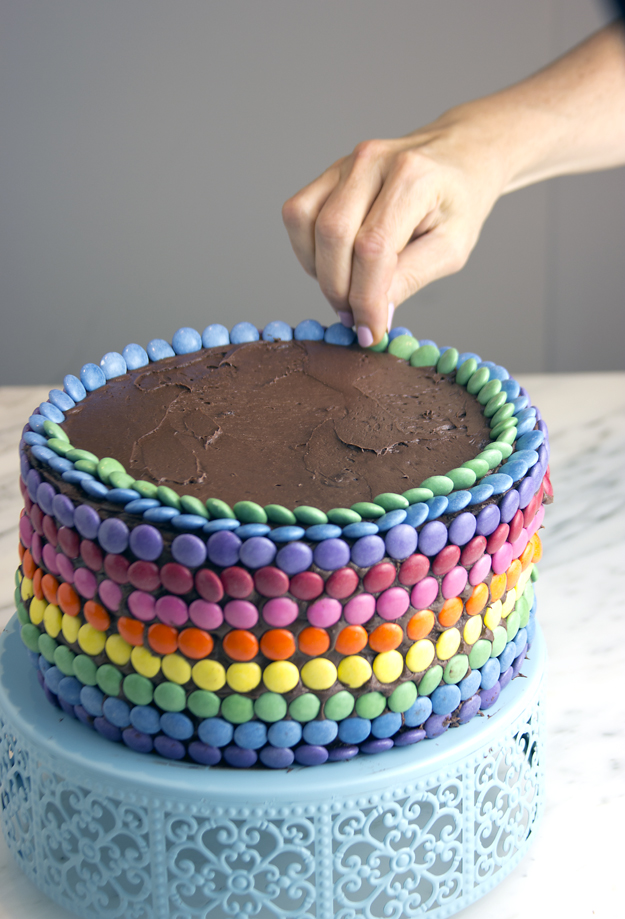 I made a double recipe of the cake (each recipe makes 2 layers), and used 3 layers, since this was the perfect height to get one row of each colour of the rainbow. I froze the extra 4th layer. I also made a double recipe of the icing. The flags, stick on letters and straws were from Michaels.
Jamie was thrilled with the cake, so thrilled that he asked if I would make another one exactly like it, for when his friends come over this weekend. I told him I'd think about it!