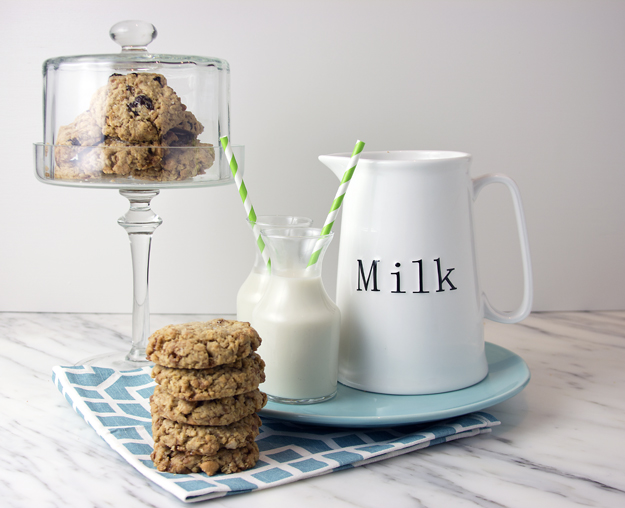 The fact that I have made these cookies four times in the past two weeks would lead you to the inescapable conclusion that I have a humungous sweet tooth and a total lack of willpower. And you would be correct! However, each time I made them I tweaked the recipe slightly until I came up with what I believe to be an outstanding cookie. So you could say that it was all in the name of research.
I made them exactly as the original recipe was written. I had seen these cookies on seriouseats.com, and was intrigued. They are essentially an oatmeal cookie but with some butterscotch chips mixed in. I baked the first batch but found them to be a bit too sweet and one-dimensional. So I baked a second batch and added some Skor bits to amplify the toffee flavour. They were good but not perfect. Something was missing. My daughter suggested I add dried cherries to the dough. Jackpot!
I love the way the Skor bits melt and ooze out of the cookie as they bake. There is a tiny bit of crunchy toffee on the edge of each cookie as they cool. The textural contrast between the crispy edges and the chewy center is what keeps you going back bite after bite. Tart dried cherries  temper the sweetness of the butterscotch and toffee. The occasional ping on your tongue, from the Fleur de sel crystals sprinkled on top keep everything in check. These are a perfectly balanced (albeit, not nutritionally balanced) cookie!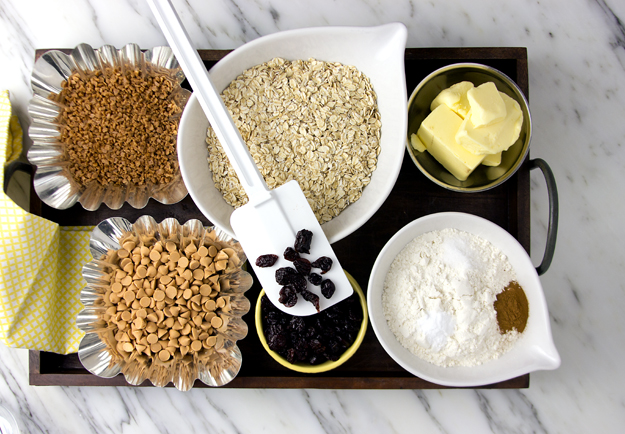 Using an ice cream scoop to portion the cookies ensures that they will all be the same size and shape and bake evenly. I like the #24 size scoop  (about 1.3 ounces). I was able to get 12 cookies on my baking pans (13 x 18 inches).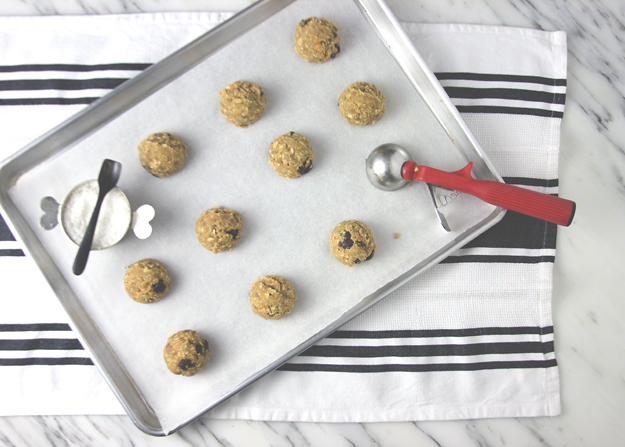 Pour a cold glass of milk and prepare to be enchanted. These are quite addictive.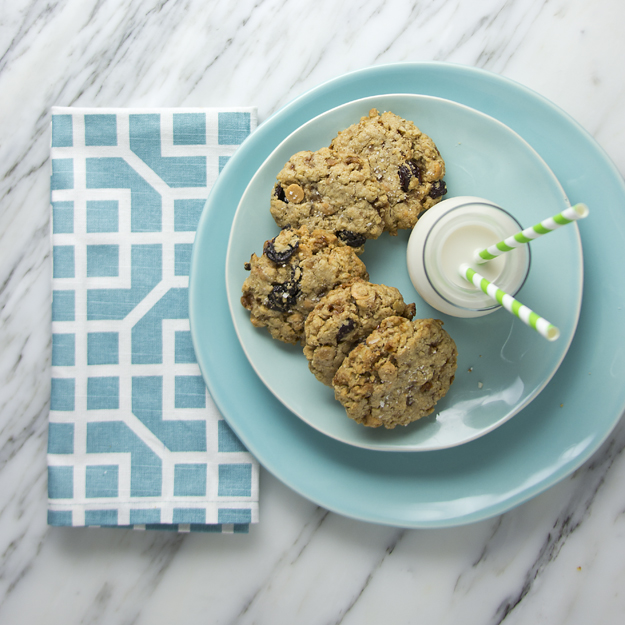 Click here to print recipe for Butterscotch Toffee Salty Oatmeal Cookies.