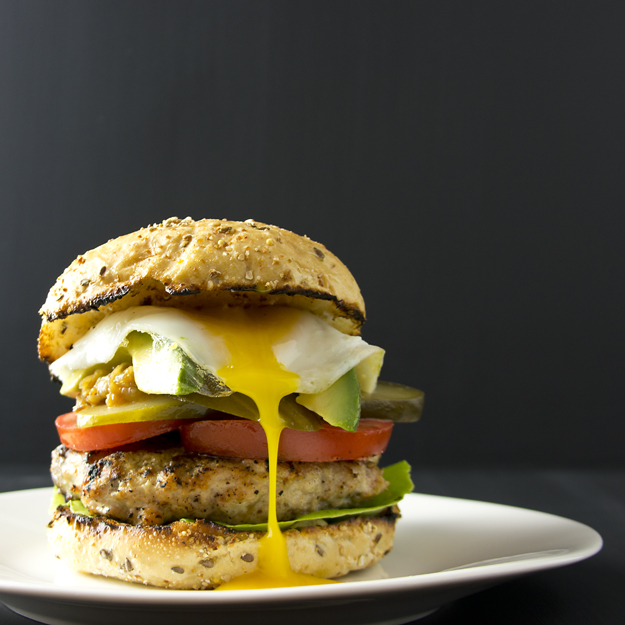 The popularity of hamburgers continues to soar and our desire for novel and sometimes bizarre burger concoctions knows no bounds. Have you sunk your teeth into a Luther Burger yet? Hot on the heels of the Ramen Burger comes the Spaghetti Burger. And although you gotta give the guys at Slater's 50/50 in Huntington Beach California some credit for creativity, I won't be trying the peanut Butter and Jellousy Burger any time soon.
I have often felt that turkey burgers are the Rodney Dangerfield of the burger world. They just don't get much love and respect. People look down on the lowly turkey burger. Not exciting, bland, boring and often dry as dust. I aim to change all that.
These are turkey burgers with nothing to apologize for. They are spiced with cumin and just a hint of chipotle chile powder. Lightly oiled and heavily salted just before they hit the grill, they are cooked through with just the perfect amount of char and crunch on the outside. Delicious as this burger is, it's really all about the toppings here. I thinly sliced several onions and cooked them low and slow in a bit of olive oil, for almost 40 minutes until they were sweet and caramelized. A pinch of sugar helps the process. Patience please. Do not try to rush this process by turning up the heat. You will end up with burned onions.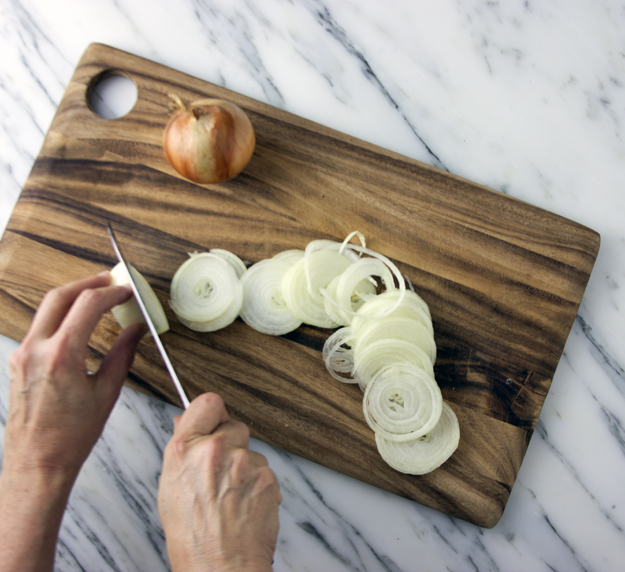 Some thickly sliced heirloom tomatoes, sour kosher dills and buttery avocado, sliced into wedges round out the toppings. I toasted a multi grain bun and spread it liberally with some chipotle mayo.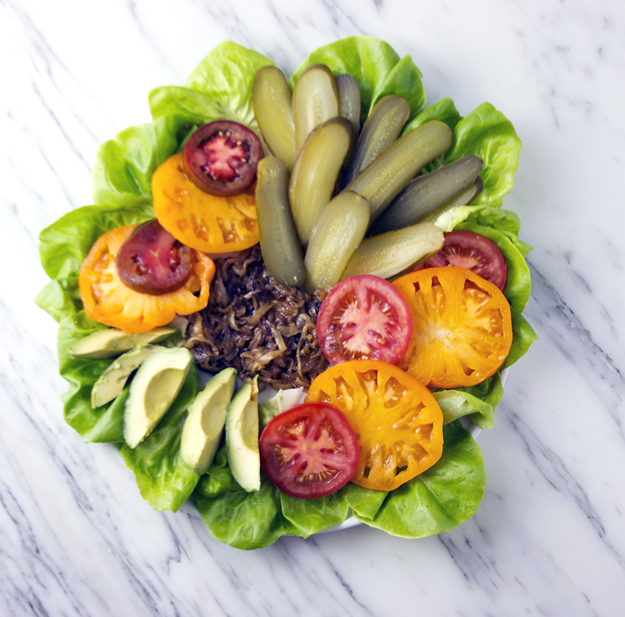 The cherry on top is a fried egg. It seems that fried eggs are showing up on top of everything these days. There's a very good reason for the fried egg trend. It just tastes freaking amazing. The crispy edges and the runny yolk of a fried egg are really one of life's simpler pleasures in our ever increasingly complex world.
The richness of the yolk is the ideal way to counteract the natural leanness of the turkey.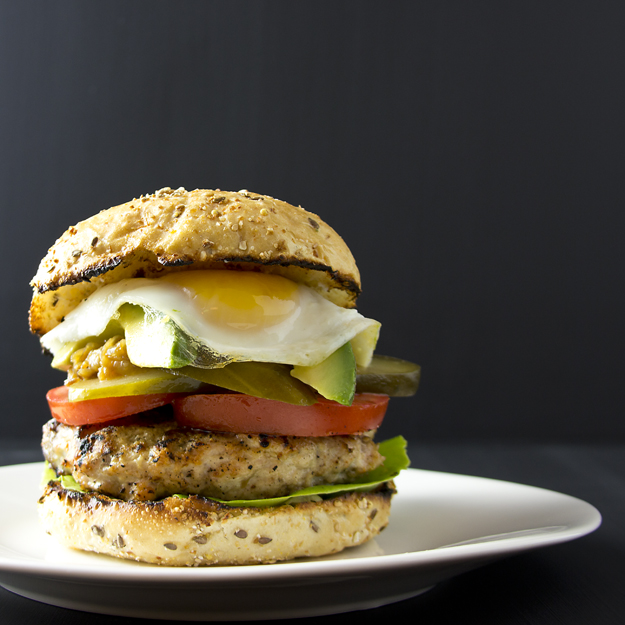 From that very first bite when you chomp into the burger and the yolk dribbles down your chin and the side of the burger, happiness will ensue.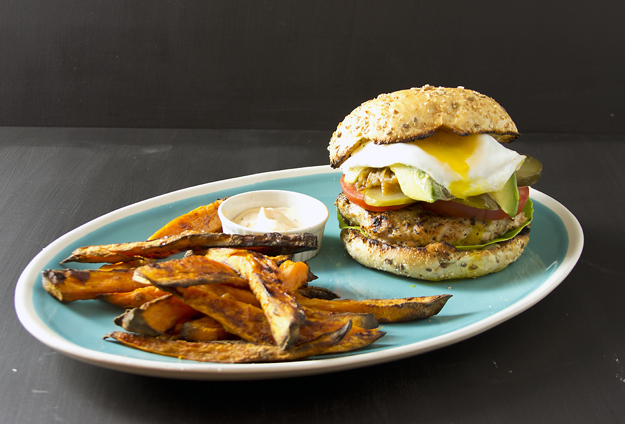 The flavours and textures of this burger are something very special. The contrast of the cool crunchy sour dill with the warm tender egg will get your taste buds very excited for a second bite. Slow down and notice the sweet-acid zip of the tomato and the smooth buttery avocado. Take note the heat of the chipotle mayo, thickly slathered on the bun and the smoky accent of cumin in the burger. It all just works.