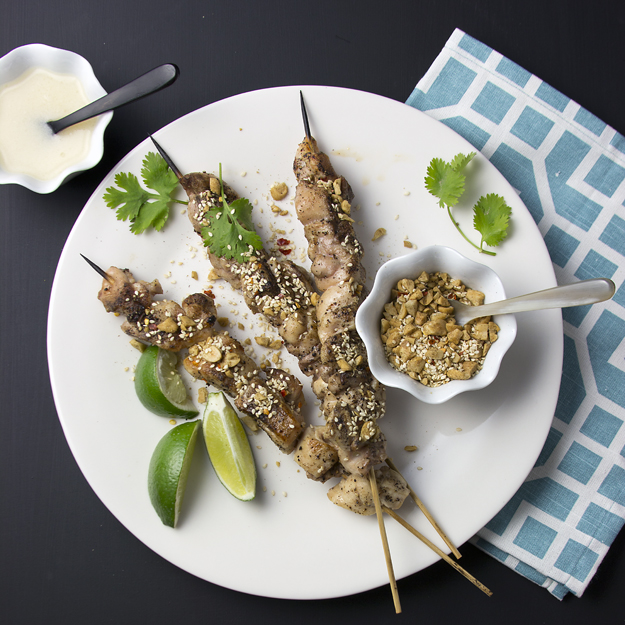 I am the grill master of our house. However, if the weather is particularly nasty, I will try to send my husband out to cook, but inevitably I will be beckoned to see if the food is done. It seems that I have the magic touch. Well, total disclosure here; I spent the summer between my first and second year of cooking school working in a restaurant as the grill chef. 
The restaurant had a huge stone barbecue on their patio. They stored the charcoal for the barbecue in 50-pound bags on the roof of a shed at the back of the patio.  I had to climb a ladder at the side of the shed and toss down the sacs of charcoal. My nickname that summer was Cinderella as my face was always covered with charcoal streaks. In addition to cooking the proteins, I also had to prepare pan sauces on the grill. That required a deft hand in moving the charcoal around to create hot and cool spots on the grill. I burned more than my fair share of pans the first few weeks, but eventually I got the hang of it. By the end of that summer I was fairly proficient in determining when a burger was done, when a strip steak was cooked to medium rare and when halibut was just cooked through to perfection.

These days I cook on a gas grill, and rely more often than not, on an instant read thermometer. They are basically idiot proof and they guarantee perfect results almost every time. This one is expensive but works very well.
This recipe for Grilled Chicken Skewers with Ginger Coconut, sauce hails from Chris Schlesinger and John Willoughby's brilliant book, "License to Grill." Although this book was written over 17 years ago, it still feels fresh and relevant. I have been making this recipe for many years and never tire of it. The original recipe calls for boneless skinless chicken breasts, but I recommend using boneless skinless thighs.
I must admit that I get mildly annoyed when people tell me they only use boneless skinless chicken breasts. Not quite as annoyed as when people tell me they never use salt in their cooking, but I won't get started on that one right now. I always use boneless skinless thighs and serve it to guests who say they don't like dark meat. They don't even realize they are eating thighs and they always ask me how I keep my chicken so moist. Thighs are a no-brainer. They are next to impossible to overcook because of their higher fat (and therefore flavour) content.
The velvety coconut-ginger sauce enrobes the chicken and the ginger, jalapeño and lime add a seductive little flavour zing. The "shake" topping, crafted from peanuts, sesame seeds, cumin and red pepper flakes adds crunch and packs a welcome buzz of heat.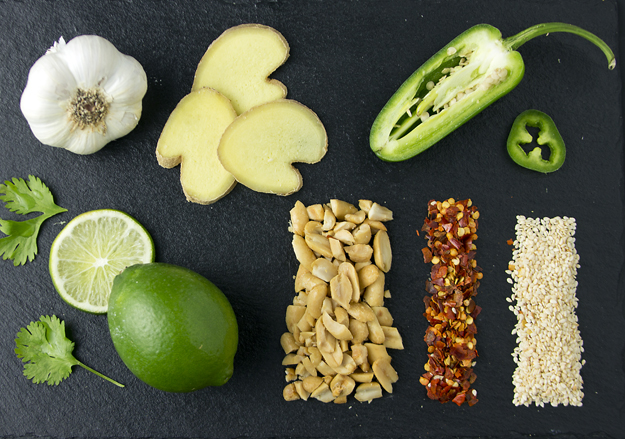 If you are using wooden bamboo skewers, be sure to soak them for about an hour before skewering the meat, so that they do not burn. This recipe is also quite delicious when you substitute tofu for the chicken (or so I have been told by my vegetarian daughter!)