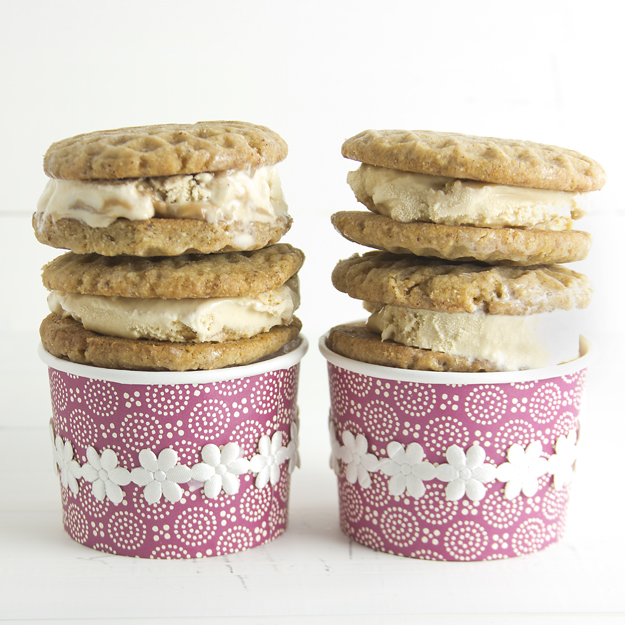 This started out as a post about some simple "Nutty Crunch Cookies" that were featured in the March 2014 issue of Bon Appetit Magazine, in their "Fast, Easy, Fresh Weeknight Favourites" column. I think that there is no better way to end a meal than with a cookie, so I am always on the hunt for new cookie ideas. I filed it away and got on with more important stuff like the actual eating of cookies.
Somehow, a simple cookie seems to have snowballed into" waffle" ice cream sandwiches. If you have ever read the children's book "If You Give a Mouse a Cookie" (or the ever popular sequel, and my personal fave, "If You Give a Pig a Pancake") , you will understand how these things happen.
It all started with my taking some photography classes with a talented food photographer. He encouraged me to start thinking less like a cook and more like a food stylist. I interpreted that to mean I needed to go shopping. A few trips to Target, HomeSense and Zone, and I had filled a baker's rack with some lovely new props.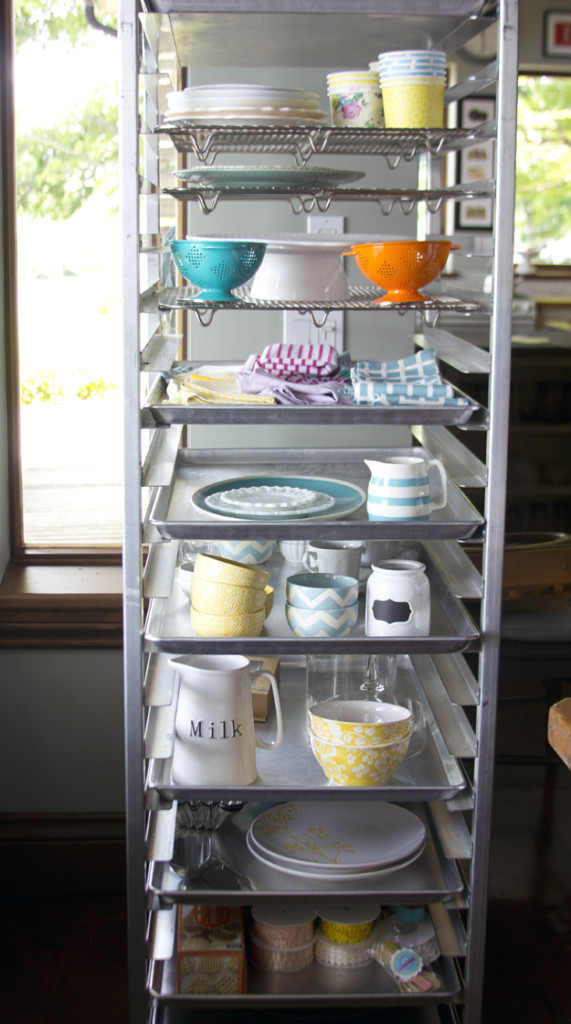 One of my favourite finds was this adorable cookie press set.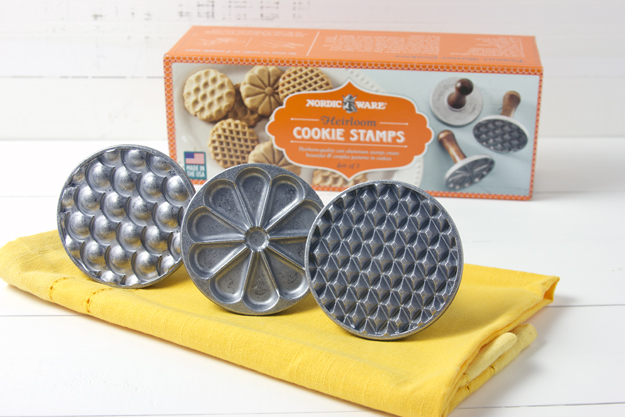 I knew I had to use them to make those Nutty Crunch Cookies.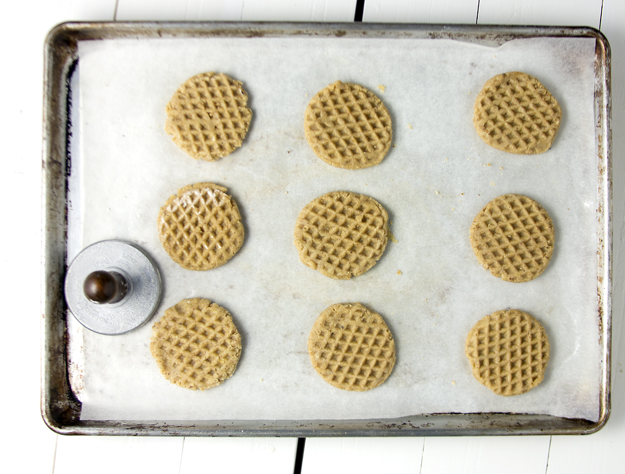 As I was styling a "Milk and Cookies" shot, I kept staring at the "waffle" design on these cookies, thinking that they would be quite fantastic with a scoop of ice cream sandwiched between  them.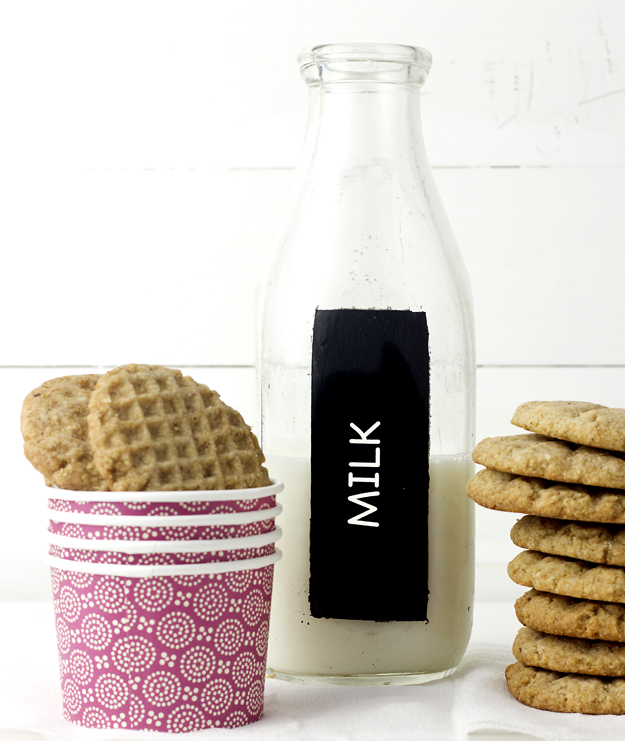 The Haagen Dazs Dulce de Leche Ice Cream sitting in my freezer called out to me.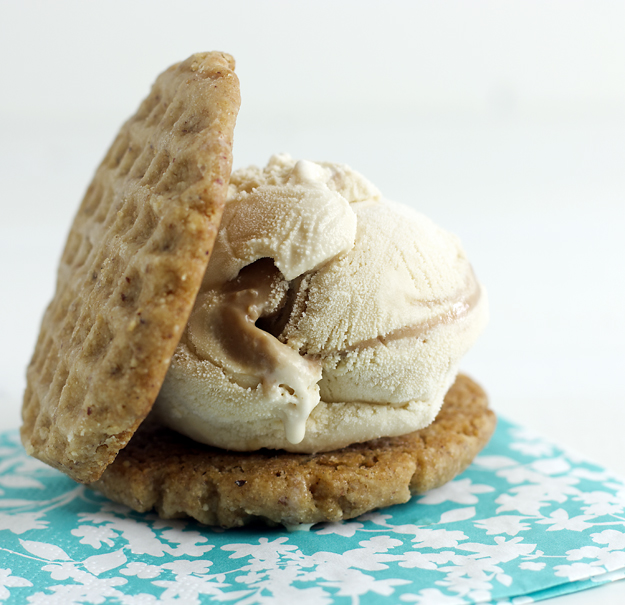 One of my favourite childhood memories is going to the CNE (The "Ex") with my older sister and our Auntie Susie. After going on all the rides and playing all the games with us, we would head to the Food Building for Tiny Tom Doughnuts, Candy Apples and Ice cream Waffles. We used to beg for the treats before the rides, but Auntie Susie, wise beyond her years, knew that ice cream waffles prior to a wild and crazy ride on The Scrambler would not end well.
When my kids were little I would sometimes make them waffles and ice cream for dinner. Dinner and dessert all in one! I was a very efficient mother. Steaming hot crunchy waffles, wrapped around a cold scoop of ice cream is one of life's perfect food combinations.  While these cookies are not real "waffles", the combo of the nutty crunch from hazelnut and almond cookies and the swirled caramel ribbons of dulce de leche ice cream is quite an unbeatable duo.