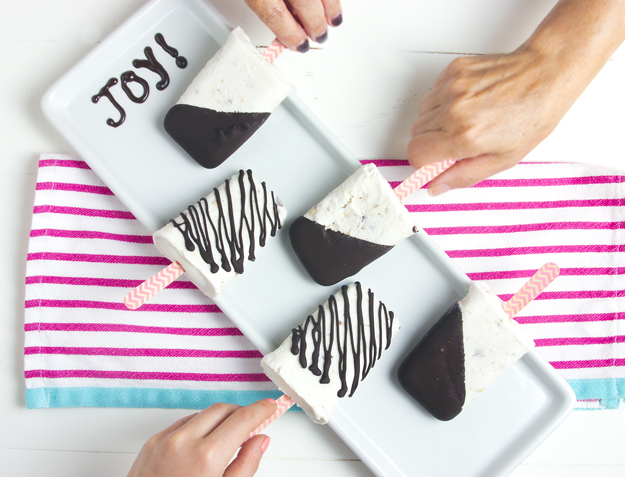 I intended to blog about peach raspberry sorbet this week but somehow, here I am telling you all about Almond Joysicles. It all started with a little culinary challenge. We were having 12 friends up to the cottage for the weekend and I was in charge of Friday night dinner and dessert. (Everyone is assigned a different meal). Most of these friends keep strictly kosher and since I was making Miami Ribs, dessert had to be dairy free.
I must confess that I am always thrown off balance when challenged to bake dairy free desserts.  I don't like to use butter or milk substitutes so I took the fresh fruit sorbet route. I settled on a tangy lemon sorbet and a peach-raspberry combo. While surfing for inspiration, I came across an article on seriouseats.com titled, "How to make Great Vegan Ice Cream". Vegan Ice cream?? Isn't that an oxymoron? Ordinarily, my visceral reaction to the word vegan causes me to recoil.
But, as I read through the article and recipe, I discovered that it did not contain any ersatz dairy products, but utilized instead, the dynamic duo of coconut milk and coconut cream.  With this double coconut whammy, this ice cream would be high in fat, which means lots of flavour.
I whipped up a batch of this along with the peach raspberry and the lemon. Most requested flavour and winner by a long shot was the coconut sorbet.  If this is vegan, sign me up!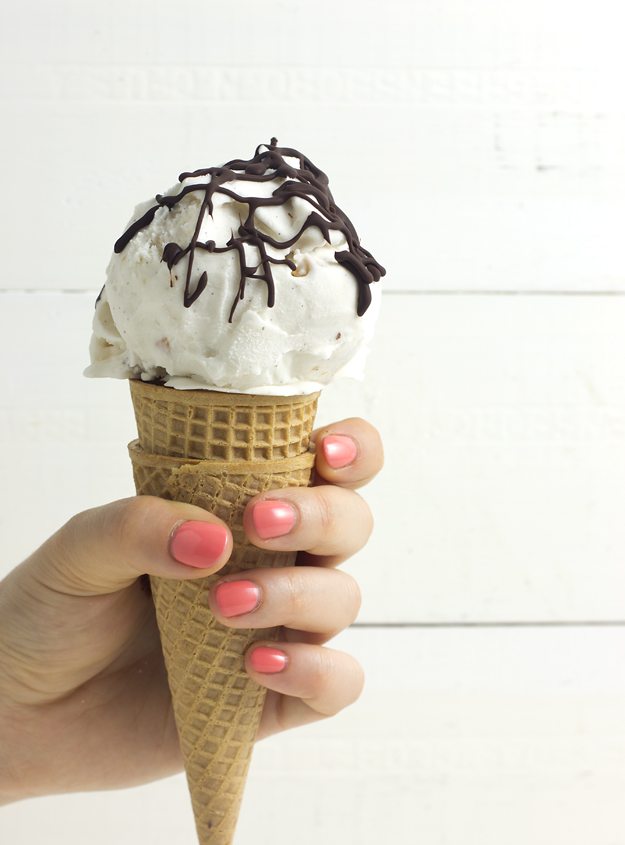 I was telling my daughter about these and she suggested I freeze them in Popsicle molds. As I whipped up second batch, I upped the fun factor, and mixed in some chopped salted almonds, toasted coconut and bittersweet chocolate chunks. Outstanding! Then, my girlfriend Marla, who is one of the most intelligent people I know, suggested, dipping them in melted bittersweet chocolate. I know… brilliant, right?