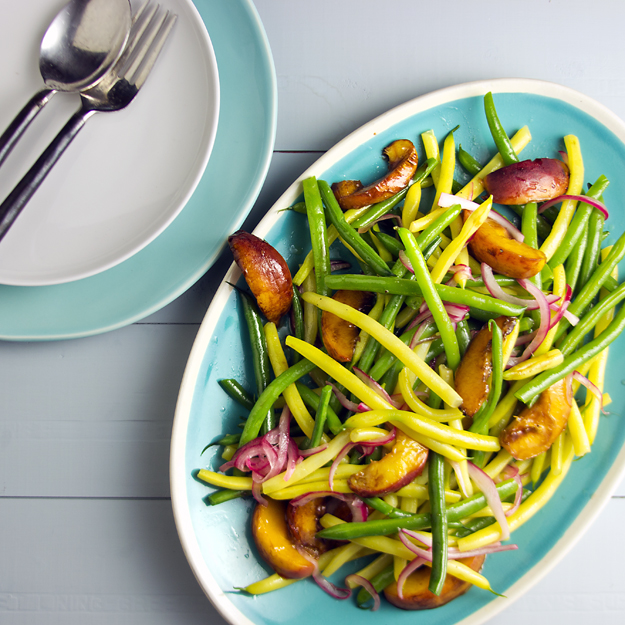 When Mother Nature shows up at the farmers market flaunting her peaches (and beans), you don't mess around too much with perfection like this. Keep it simple!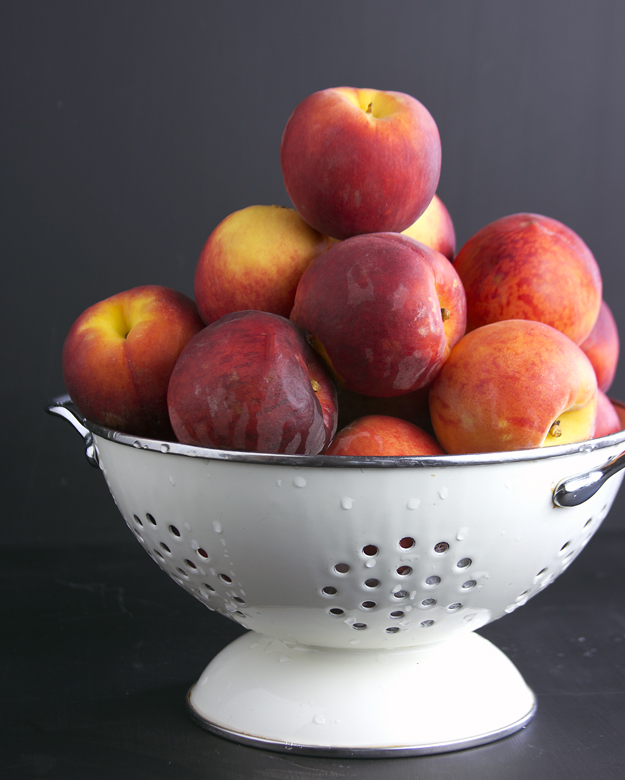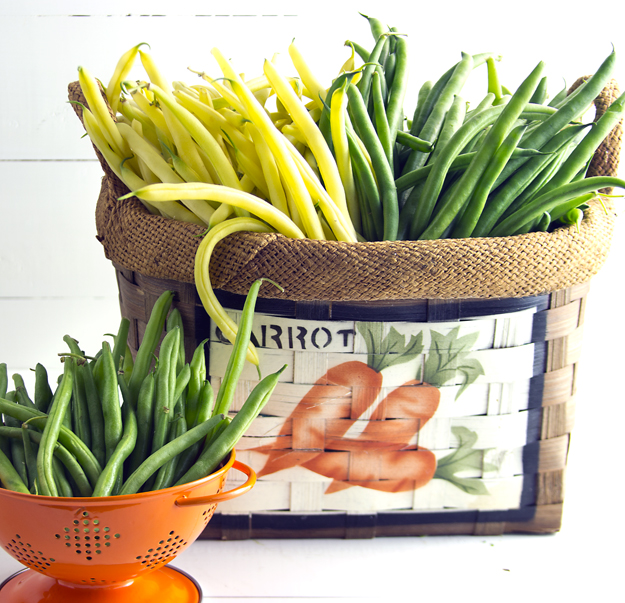 I have made this salad four times already this summer. The first time I made it, it was part of a celebratory dinner* for 12. (Big football game victory – Go RedBlacks!!) Luckily I had a wonderful sous chef with me in the kitchen that day; my niece Samantha was visiting. We have collaborated in the kitchen before, on a 6 braid challah, so I knew I had some exceptional assistance.
As the afternoon wore on and we continued our prep, I noticed the level of blanched beans in  the colander was diminishing. My niece could not stop eating them. She told me that her beans never tasted like this, and asked what I had done?  I explained that they were fresh from the farmer's field and I that I had heavily salted the cooking water. (almost 1/4 cup Kosher salt for a big pot of water). This seasons the beans perfectly and they do not taste "salty".
Sautéing the peaches in a bit of vegetable oil for just a few minutes really enhances their natural sweetness. The pickled onions add a welcome piquant note. This is a beautiful fresh summer salad.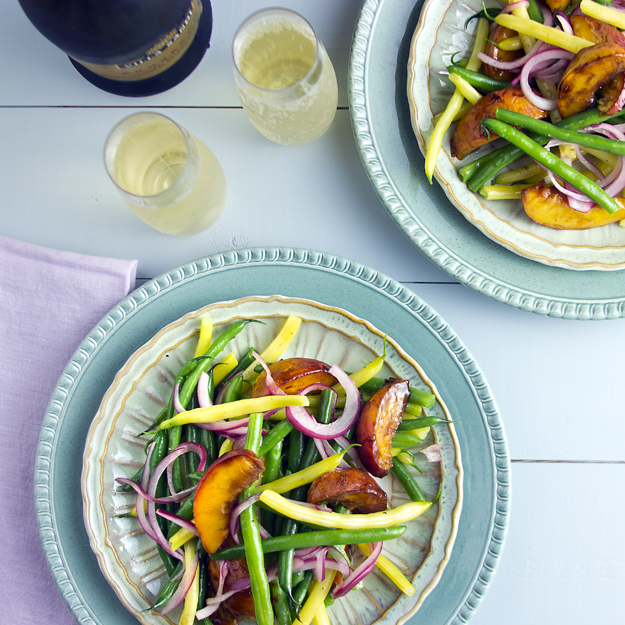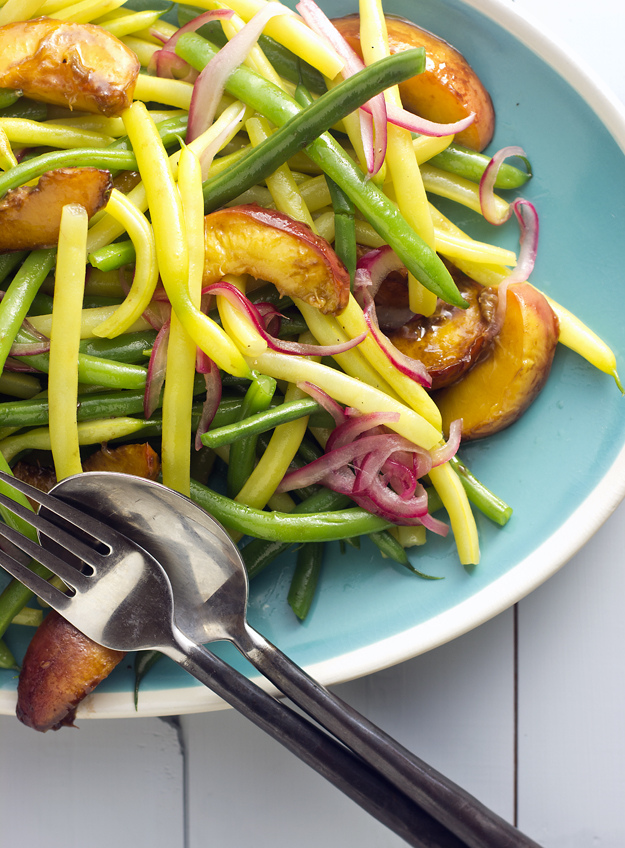 * If inquiring minds are curious, we rounded out the feast with Flatbread and Dukkah, Rib Steaks, Smashed Roasted Potatoes with Smoked Paprika and Rosemary, Arugula, Corn, Tomato and Avocado Salad, Blueberry Coffee Cake and Hazelnut Almond Waffle Ice Cream Sandwiches.