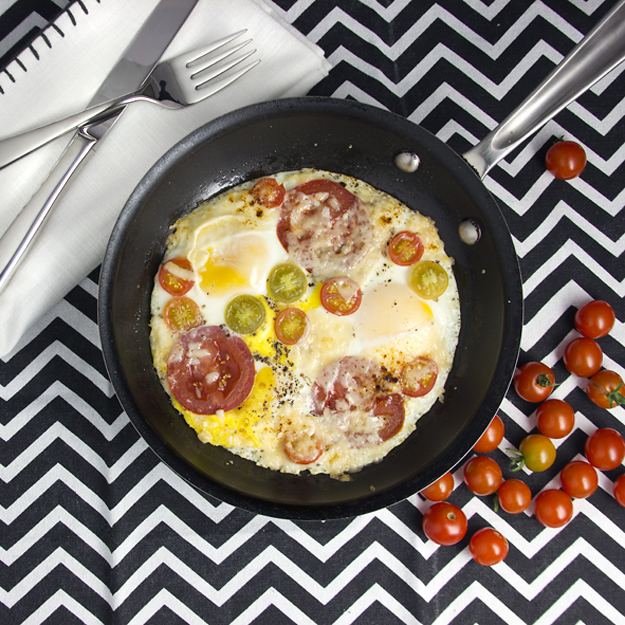 When you are used to cooking dinner for a family of five every night, finding yourself alone for supper comes as a bit of a shock, a pleasant one, mind you, but still, quite a jarring change to the system. Having solitary meals quite frequently this past summer got me curious about what other people fix for dinner when they are flying solo.
Out to dinner this week with a bunch of friends, I posed the question to the table. Almost every man at the table said they ate a bowl of cereal or picked up some take-out, while practically every woman said they made a salad with some fish, chicken or eggs mixed in for protein.
Really???
Are my sister Faith and I the only ones to conduct a frantic search for our spouse's hidden chocolate stash, dump the Party Size pack of peanut M&M's into a bowl (because our mom raised us right, and eating out of the bag is for animals), guzzle a diet coke from the can (because it tastes better that way, right?), and call it dinner?
The late Laurie Colwin, wrote about this very subject in her book, "Home Cooking."
"Dinner alone is one of life's pleasures. Certainly cooking for oneself reveals man at his weirdest. People lie when you ask them what they eat when they are alone. A salad, they tell you. But when you persist, they confess to peanut butter and bacon sandwiches deep fried and eaten with hot sauce, or spaghetti with butter and grape jam."
I suspected that because I posed the question in public, where answers would not be anonymous, that not everyone was being 100% honest with me (just a hunch!). So I sent out an email to about 40 of my closest friends and relatives and posed the question, with the promise of zero judgement and total anonymity.
The replies came flooding back almost immediately. I was so relieved. Yes, these were my peeps. I knew they wouldn't let me down. Here is a sampling of some of my favourite confessions.
Entire bag of baby carrots (but he/she only did this once because their skin turned orange)
Stacy's Pita Chips with guacamole (Impossible not to finish entire bag as they are laced with some secret substance that causes addiction)
Frozen Purdy's Mint Meltie Bars (had never heard of these and I think I am going to be very sorry I learned about them!)
Pint of Ben and Jerry's half baked
Large bowl of Miss Vicki's Sea Salt and Vinegar Potato Chips followed by either 2 "Healthy Choice Fudge Bars" or 2 PC Honey Greek Yogurt Smoothie Bars (This person imagines that the "healthy choice bars" or "yogurt bars" cancel out the chips!)
Entire bag of Ace Bakery Rosemary Artisan Crisps (see Stacy's chips above!)
Large cinnamon bun with an ice water chaser!
Bowl of oatmeal and blueberries with a white wine chaser!
Chef Michael Smith's olive oil popcorn with a Diet Coke Chaser!
Large glass of red wine. (not chasing anything)

Baked Beans (eaten straight from the can).

$1.39 Double Cheeseburger from the McDonald's extra value menu (I think this person was putting me on…I don't believe it for a second!)
Turkey hoagie and a bag of chips (That's a sub sandwich for those of you not from Philly!)
Now, lest you think that I subsist on a steady diet of Peanut M&M's and Diet Coke, rest assure, I mix it up. Sometimes it's a bowl of Kettle Brand Baked Sea Salt Chips (the only baked potato chips that do not taste like baked cardboard) with a chaser of Villa Sandi Prosecco.
I think that we are looking for comfort when we are dining alone at home. Cooking for yourself should feel slightly indulgent and not at all a chore. After all, you only have yourself to please, no spouse or picky kids! Sometimes, comfort means something warm. When that craving hits, this is what I make myself: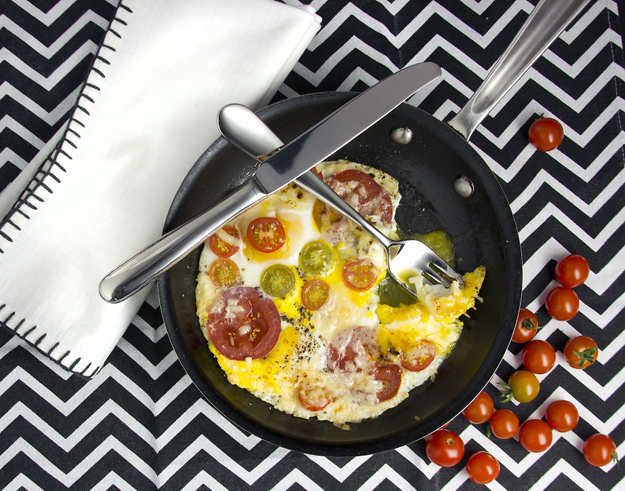 I always have eggs, cheese and tomatoes in the house.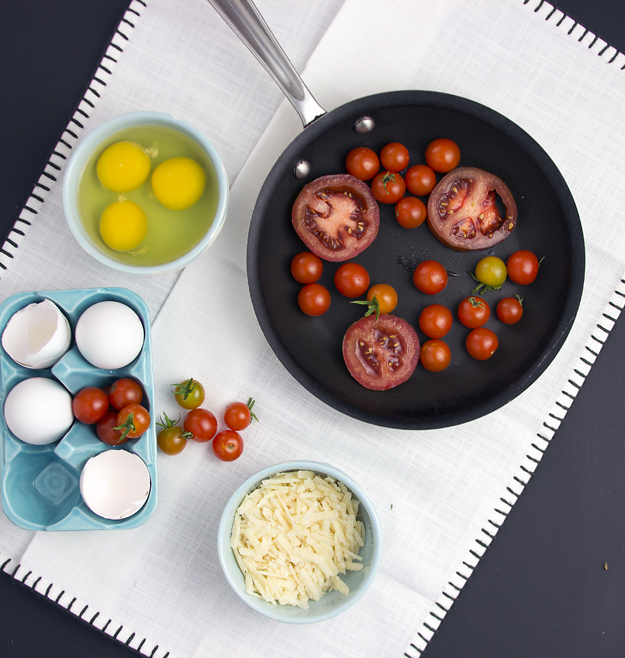 I'd love to hear what you eat for dinner when you are home alone!  Leave me a confession comment.
Click here to print recipe for Comfort Eggs.