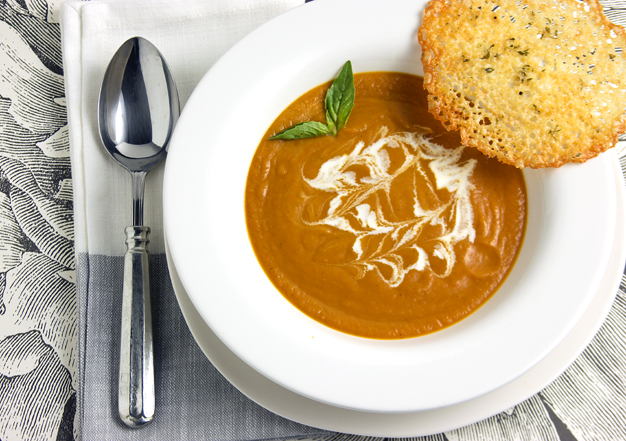 I may get drummed out of the core for saying this, but even though the Farmer's Markets are still full of beautiful ripe tomatoes, I find myself shunning fresh sliced tomatoes with a hefty pinch of malden sea salt and a chiffonade of basil. With October just around the corner, I am yearning to roast something.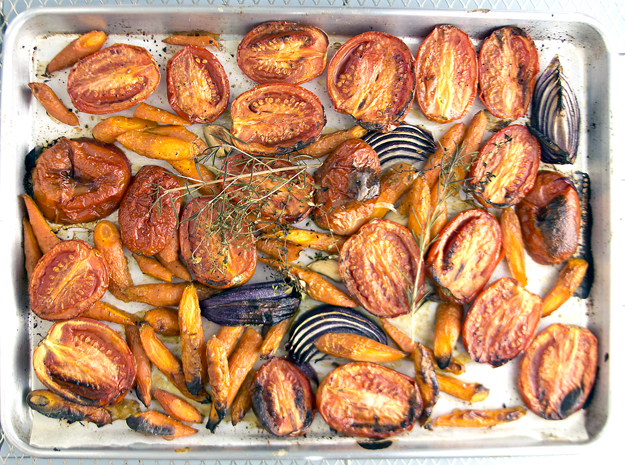 Red ripe plum tomatoes are halved and combined with some sweet carrots, aromatic garlic, onions, thyme and rosemary. Salt, and a healthy pinch of red pepper flakes woke everything up. I wanted a grown up tomato soup. Tossed with some olive oil until glistening, the veggies are roasted in a hot oven for 45 minutes.
I pureed it all in the blender and added some water to thin it out. I decided against using chicken stock as I really wanted the taste of the vegetables to shine through. A tiny bit of 35% cream stirred in just before serving really brings all the flavours together.
I decided to serve the soup with some cheddar crisps. This is what I imagine the childhood classic of tomato soup with a grilled cheese sandwich would grow up to become!
If you have never made cheese crisps before, you need to try them. They can be made with almost any firm grating cheese (Cheddar, Parmesan, Gruyere, Manchego, Asiago). They are delicious with a glass of wine, served on the side with a salad or even slipped onto a burger for some crunch.  Beautiful to look at, salty and crunchy, they are the perfect counterpoint for this velvety soup.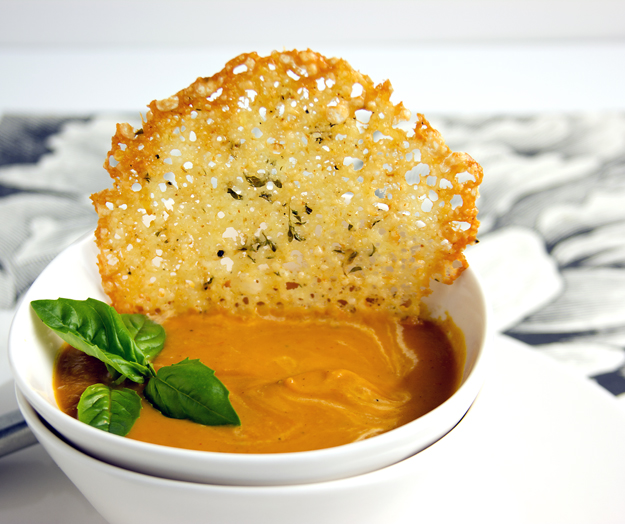 The crisps are quite simple to make. They can be flavoured with almost anything you like. I decided on fresh thyme leaves, a pinch of cayenne and some black pepper.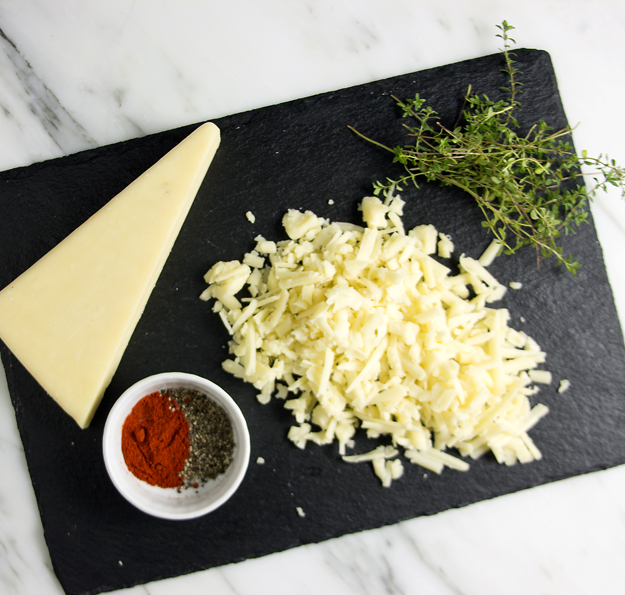 The trick is to spread the cheese out into flat circles so that they are lacy when baked. They will be a bit soft when you remove them from the oven, but they will harden upon cooling.