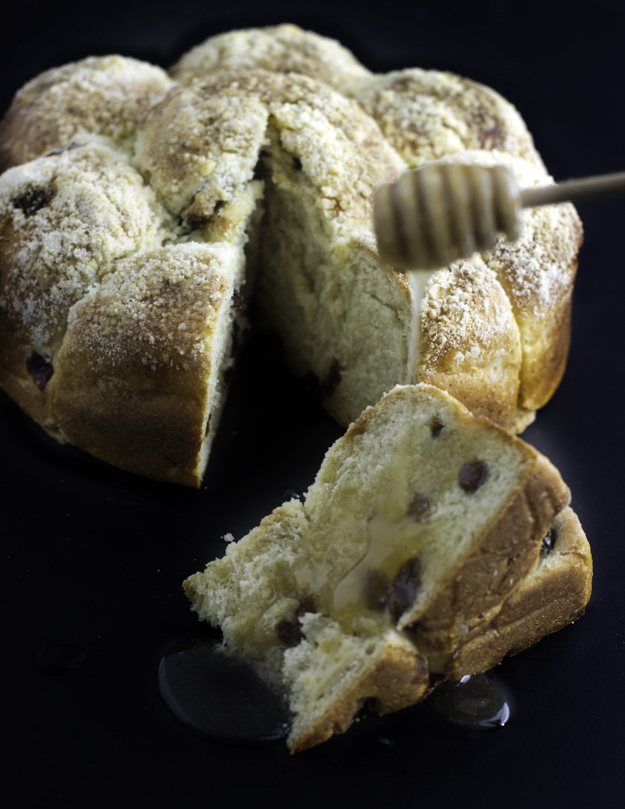 Having baked over 1000 loaves of challah in my life, I think it's fairly safe to say that I know a thing or two about this Friday night Shabbat dinner staple. 51 weeks of the year, I make a simple 3 strand braided challah covered with a crumble topping. (If you want to be really humbled, check out Rivka Malka Perlman's you tube video, where she braids 6 strands! That is punching way above my weight!)  However, one week each year, for Rosh Hashanah (the Jewish New Year) , I make a round challah. The round challah of this holiday symbolizes continuity and the endless cycle of life.
My challah recipe has not changed in over 8 years. The dough recipe comes from my friend Margo and the topping, crafted from sugar, flour and butter (or margarine), comes from my sister's cousin's friend, Elaine. As far as I know, Margo and Elaine do not know each other, but I am sure if they met, they would become great friends as the marriage of their recipes is a beautiful and delicious thing to behold.
The dough uses 2:1 ratio of white to whole wheat flour. I love the nuttiness that whole wheat adds to the finished bread. l make the dough on Wednesday or Thursday, cover it and put it in the fridge until Friday morning. The slow rise in the fridge really helps to develop the flavours of the bread. And, as a bonus, there is less to do on Friday! We always add raisins to our challah, you raisin haters can leave them out.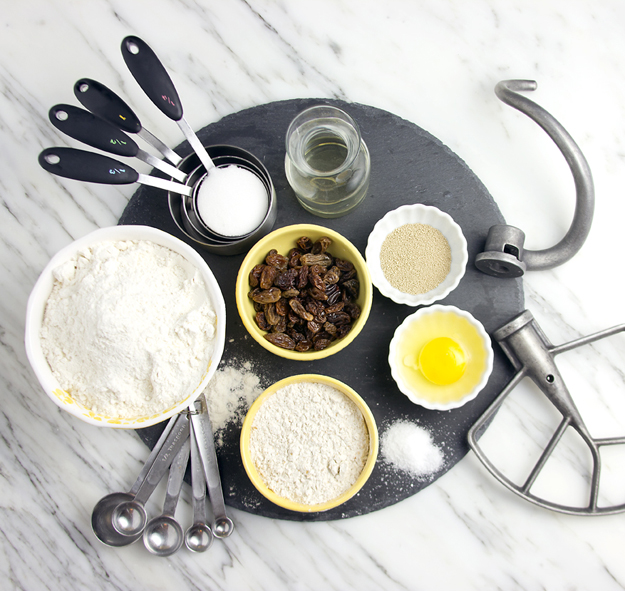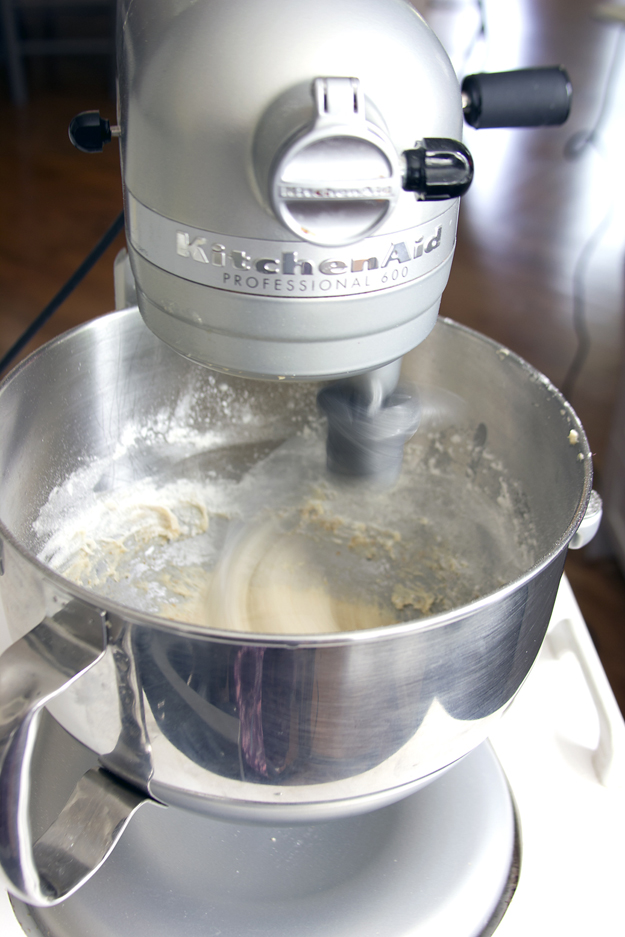 I remove the dough from the mixer and push the raisins in by hand. They are more evenly distributed this way.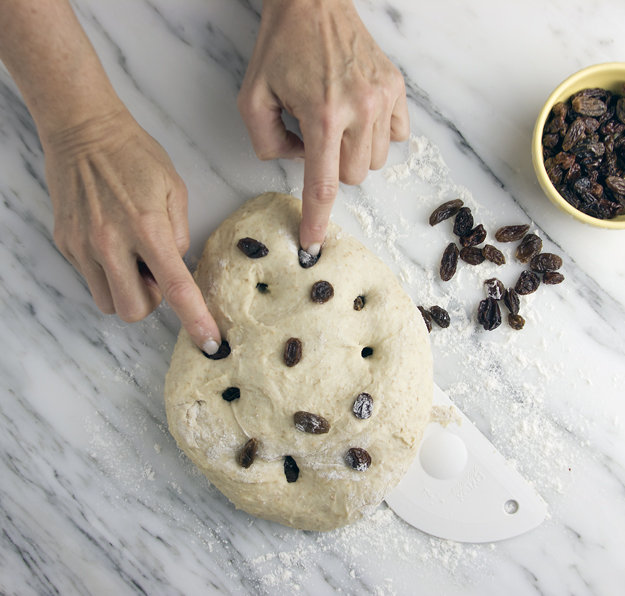 The dough will double in about 90 minutes on the counter at room temperature, or you can cover and refrigerate for up to 48 hours.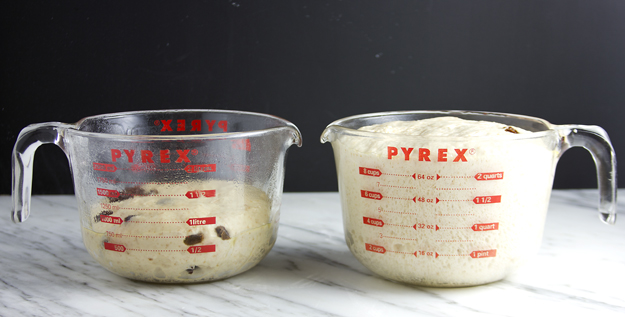 If you are making a round challah, a kitchen scale will make your life much easier. if you have ever been on Weight Watchers, then you have a scale lurking in the back of a cabinet somewhere.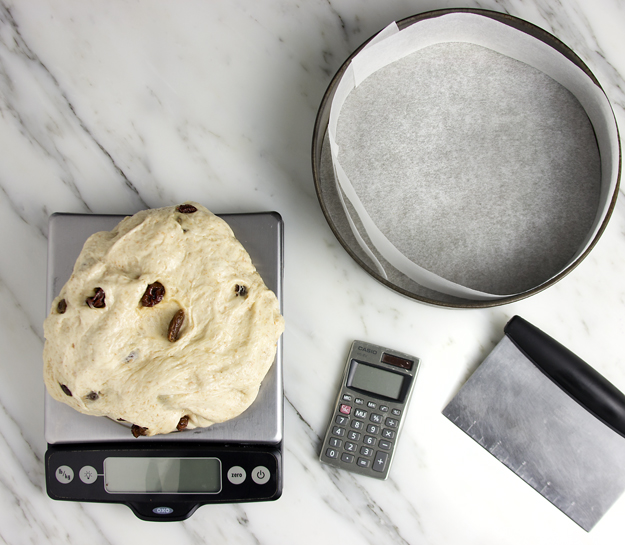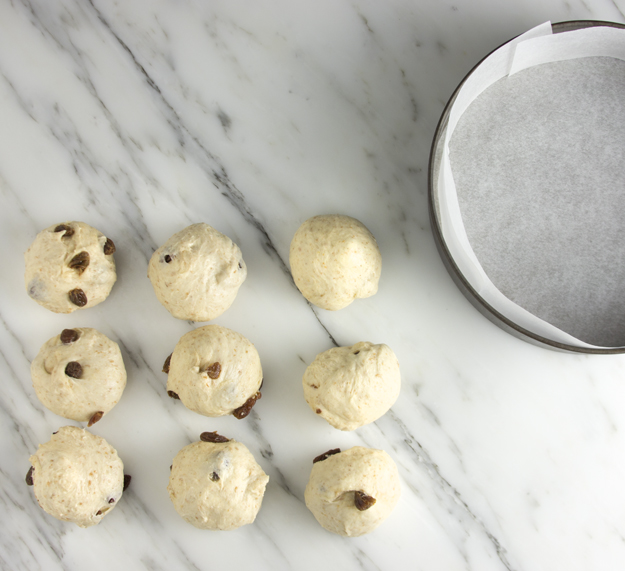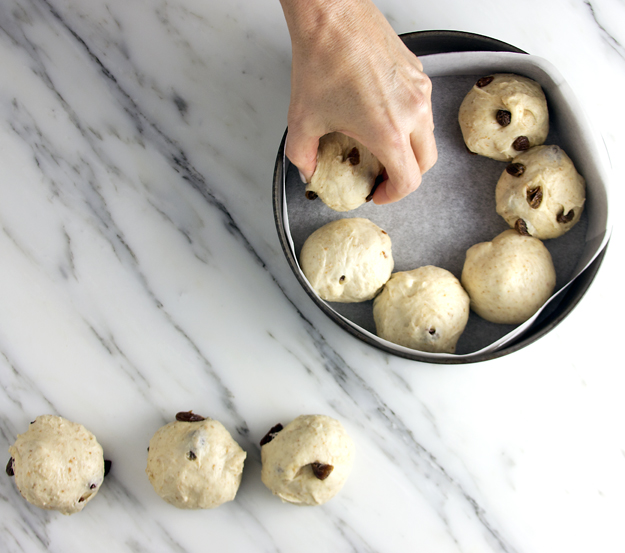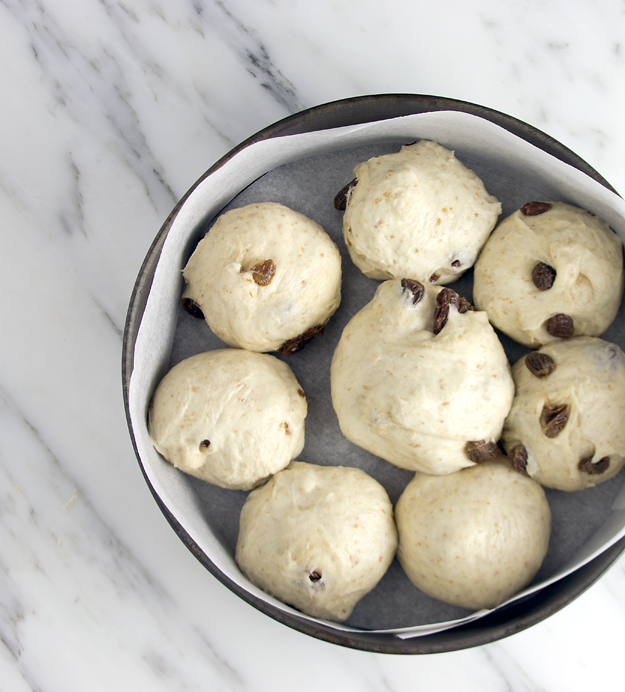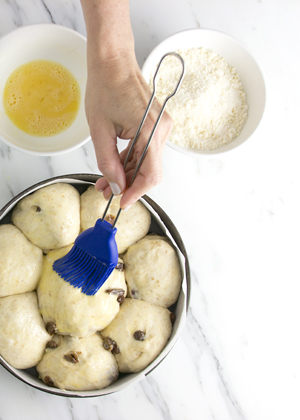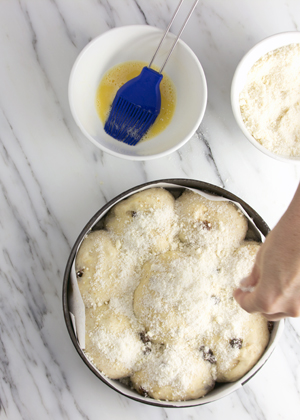 A slice of this, drizzled with some honey is a very sweet start to the New Year. L'Shana Tova.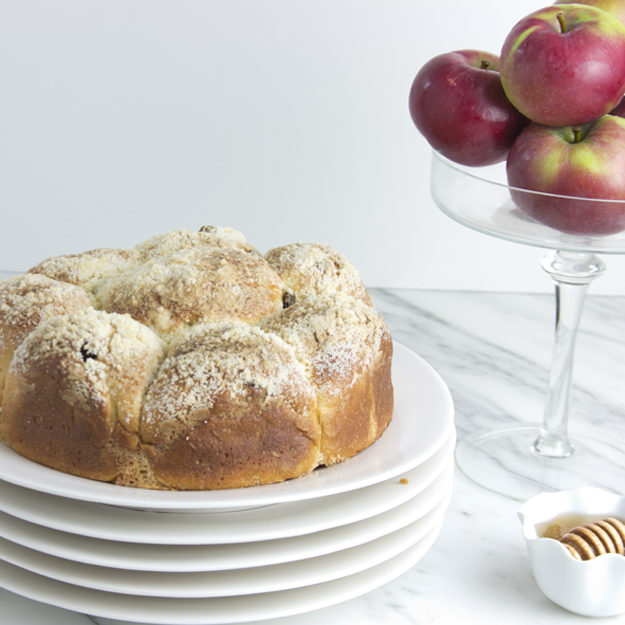 Check back later this week for a clever, beautiful and very delicious new idea on how to serve apples and honey!