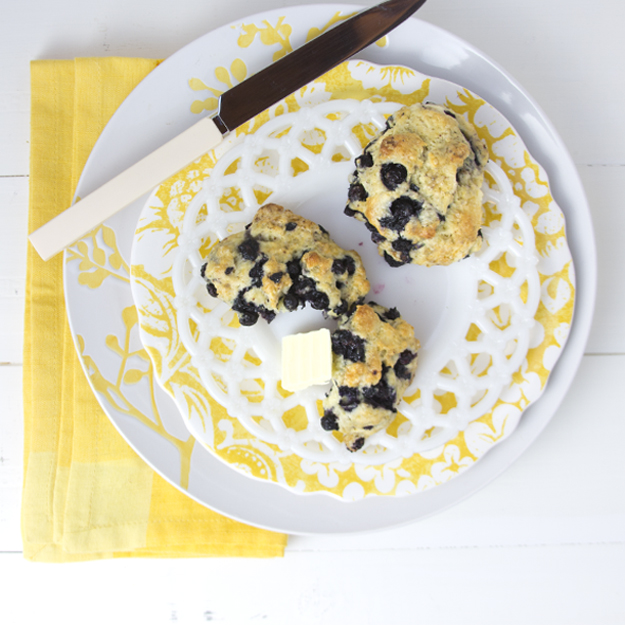 Chances are, unless you live in the northeastern area of North America, it is unlikely you have ever experienced the wonder of a fresh from the bush wild blueberry. They differ wildly (pun intended!) from their sibling, the cultivated blueberry. They are smaller, sweeter and more flavourful. The majority of them are frozen and used by commercial bakers all over North America. But, if you are lucky to live in The Maritime provinces, Ontario, Quebec or Maine, you will understand why I squeal with joy when they finally arrive in late July each summer.
In our increasingly global economy, where you can get anything at any time of year, fresh wild blueberries remain one of the few holdouts! They are only available late July-September. And for that I am grateful. There is something to be said for delayed gratification. Sure, you can get cultivated blueberries all year long, from other parts of the world, but nothing compares to the sweetness and burst of blueberry flavour that explodes in your mouth when you eat the wild ones.
There are those who believe that it is a crime to bake with wild blueberries. They are purists and feel that the wild ones should be saved for eating raw and that coercing them into a baked good is heresy. They postulate that only cultivated blueberries should be used for baking. To that group of extremists I say, "Try the grey stuff, it's delicious!" If you have ever created a muffin or cake with cultivated blueberries, you know of the baking fiasco I refer to. They burst during baking  turning the whole cake a disgusting shade of greyish blue. Wild blueberries are well behaved. They hold their shape perfectly during baking and do not explode.
While each summer I certainly I eat more than my body weight in raw wild blueberries, mixed with Greek yogurt and Double Coconut Granola, I defend the right to use them in baked goods  as well.
I recalled a blueberry cream cheese scone I used to make many years ago, but could not find the recipe, so I did a google search. The blueberry cream cheese scone from Honolulu restaurant Diamond Head Market & Grill kept popping up in my search. Studded with blueberries and chunks of cream cheese,everyone raved about it. Although the bakery refuses to share their secret recipe, Hawaii food blogger Bonnie has cracked the code. Thanks Bonnie! We loved these scones fresh from the oven, but they were even better, split and toasted the next day!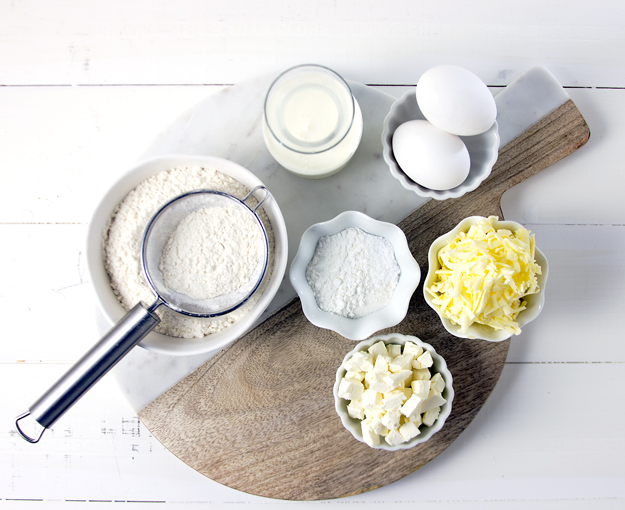 The key to these scones is to mix in the blueberries very gently and then carefully push small chunks of cream cheese into the dough. I scooped the dough with a spring loaded ice cream scoop and lightly pressed them with my palm to flatten. A brushing of cream and a sprinkling of turbinado sugar, and they were ready for baking.