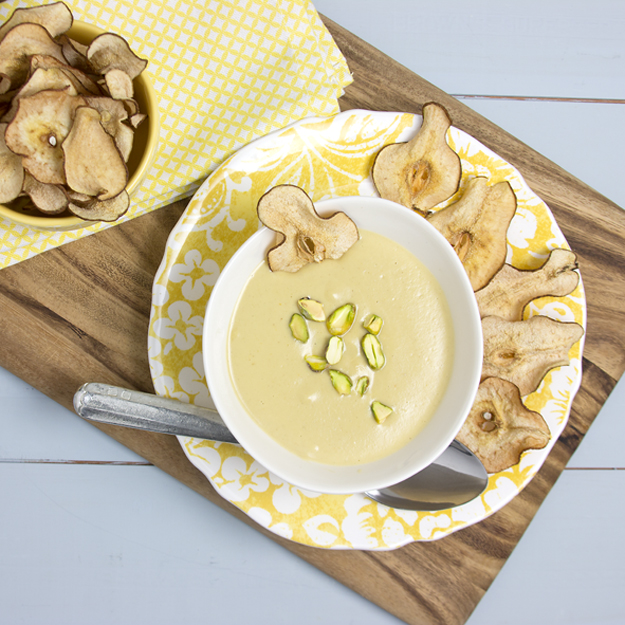 Pear Parsnip Pistachio Soup. Say that 3 times fast! If you or your progeny are of a certain vintage, the title of this soup may bring back memories of a certain Sesame Street Fairy Tale called The King Banishes the Letter P, featuring King Peter The Persnickety.
I just adore the shape and all the gorgeous colour variations of fall pears. However, for eating out of hand, pears just don't set my pulse racing like a crisp Sweetango apple. But when cooked, the flesh of pears becomes silky and velvety. That's what I wanted to capture in this soup.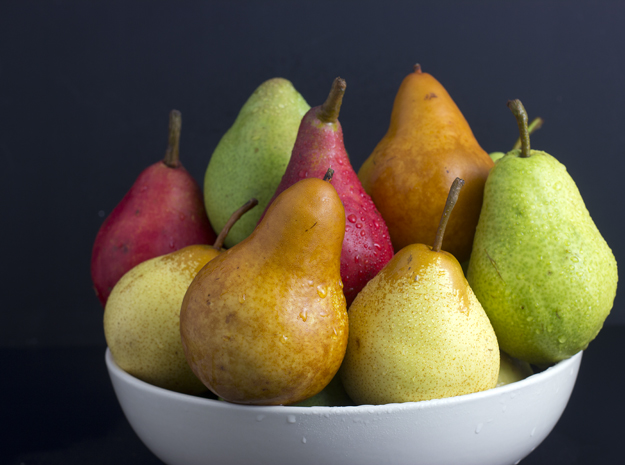 I decided to combine the pears with parsnips. The earthy tangy quality of the parsnips would provide the perfect balance for the sweetness of the pears. Looking for inspiration, I stumbled across a recipe for a Pear Parsnip soup with a very odd list of disparate ingredients that included wine, milk, pistachios and a chile pepper. But then I saw that the recipe was from Stephanie Izard's (Top Chef winner Season 4) cookbook, Girl in the Kitchen. Long a fan of Stephanie's big bold flavours, I knew I had to try this soup.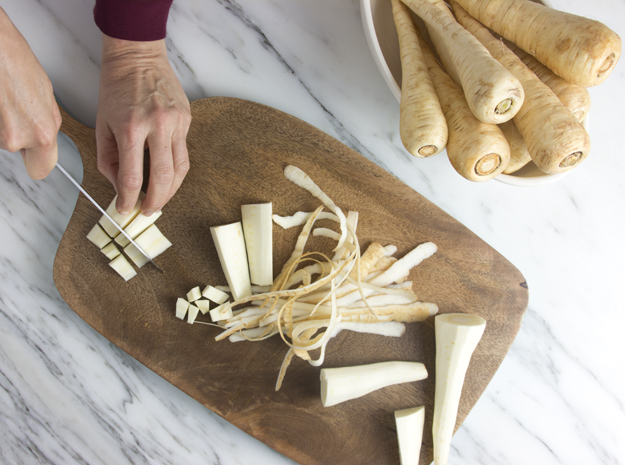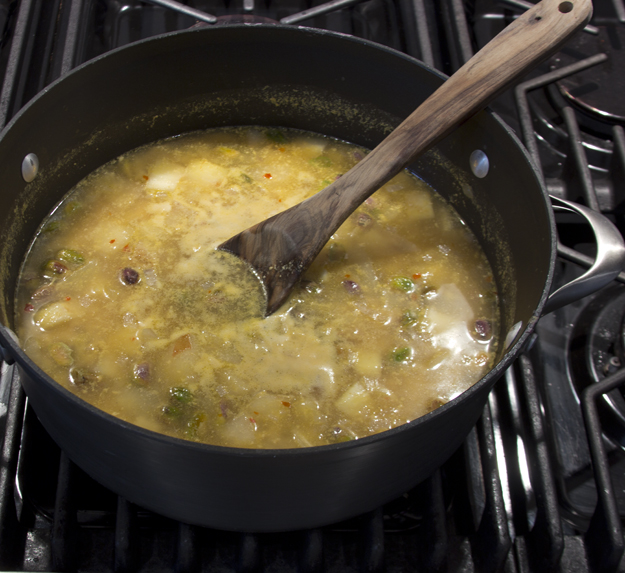 I baked some pear chips to accompany the soup, because I like a little crunch with a pureed soup. They couldn't be simpler to make. Slice firm pears very thinly on a mandolin. Or, if your knife skills are excellent and you can slice very thinly and evenly with a sharp knife, go for it! No need to peel or core the pears.  Lay them flat, in a single layer (do not overlap) on a parchment lined baking sheet and bake at 200°F for 45 minutes. Turn the pears over and bake for another 30-45 minutes until they are curled up at the edges and golden brown. They will still be a bit pliable at this point but will harden upon cooling.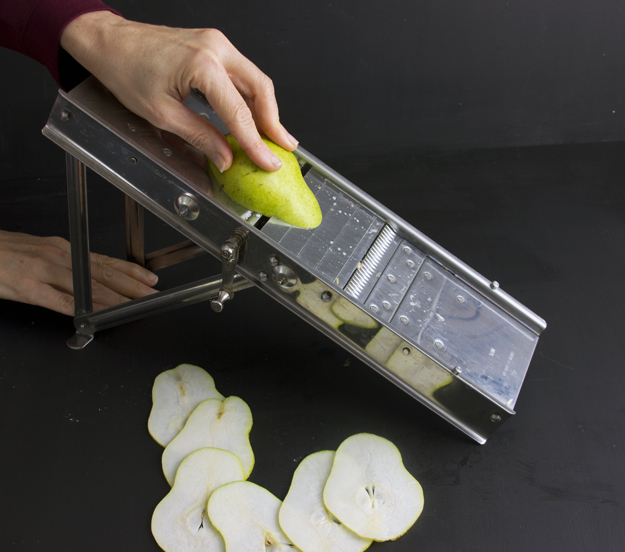 The pear chips will keep for a week, in an airtight container. You could sprinkle a bit of salt or cinnamon on them before baking, but I just left mine plain. They make such a pretty garnish for the soup.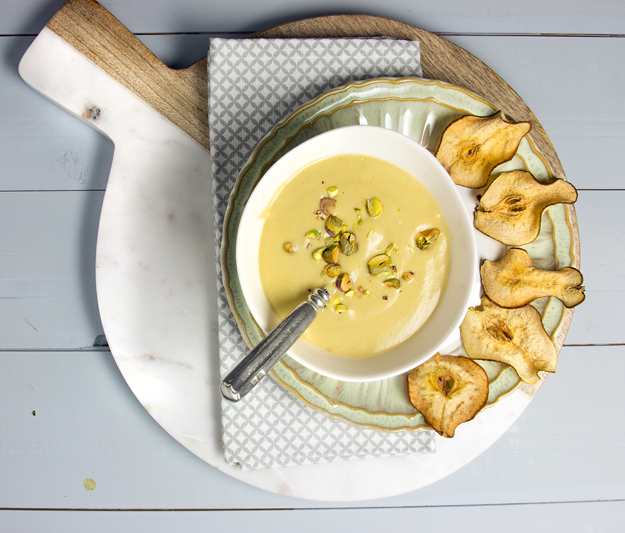 Sometimes pureed root vegetable soups can taste a little bit flat, and you aren't really sure what vegetables you're tasting. I wanted both the pears and the parsnip flavours to shine through. This soup delivered in spades. The chile flakes quietly announce themselves with a gentle heat that does not smack you over the head. The wine provides much needed acidity and the milk contributes a mellow gentle background note. Salty pistachios add texture and a wonderful counterpoint to the sweet pears.