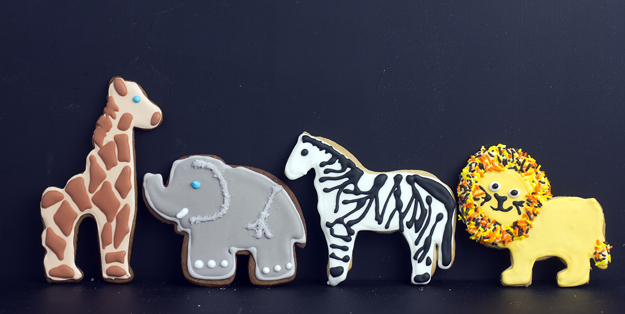 When my kids were little, they used to imagine that while they were away at school all day, I lay in bed reading magazines and scarfing down bon bons. Haha! Nothing could be further from the truth. I wasn't eating bon bons in the bedroom. I was eating cookies in the kitchen. Actually to be more accurate, I was eating my iced cookie mistakes.
Truthfully, I don't really like eating iced cookies. I find them too sweet, but I just love creating them. They are just so freaking adorable to look at. I'm not a very good artist when it comes to the traditional medium of pencil or paint. But put a piping bag in my hand with a #2 tip and my inner Jackson Pollock is unleashed.
I made these safari animal cookies to take to a friend's dinner party. We are planning a South African safari trip for the spring and she thought it would be fun to get the group together to kickstart our planning. I volunteered to bring a dessert.
I ordered the cookie cutters from coppergifts.com. With over 2000 cookie cutters to choose from, it really is the ultimate cookie decorators site. They ship quickly and offer inspirational decorating ideas for every cookie cutter they sell.
I baked Thick and Chewy Gingerbread Cookies as well as a batch of Sugar Cookies with Brown Sugar. Then I mixed up a batch of Royal Icing .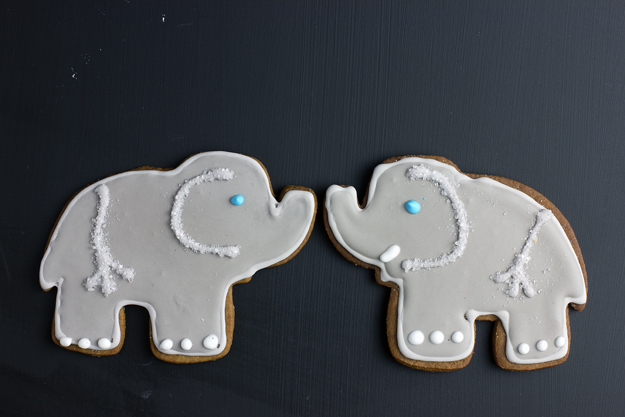 The super talented Suzanne of suzsdaily.com, provides a very thorough tutorial on how to create these precious baby elephants.
To create the lions manes and tail, I mixed yellow, orange and brown sprinkles.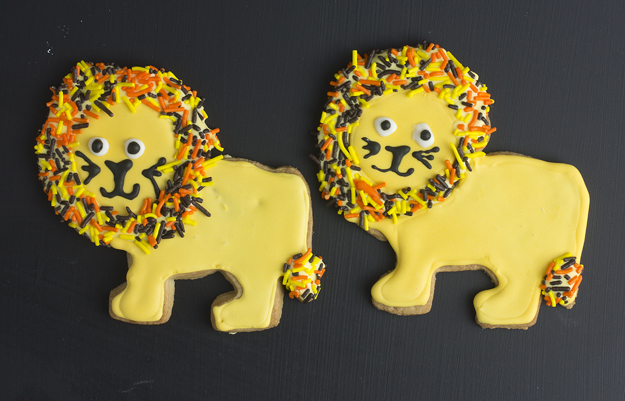 I took a free style approach with the zebras, and to be honest, I think they look more like horses.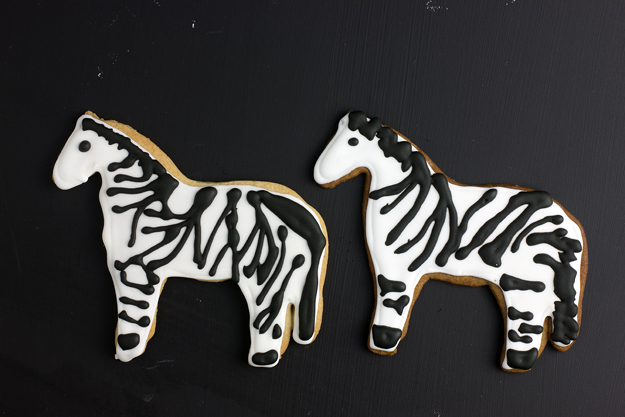 The giraffes were the most difficult to create. Once again, I used Suzanne's step by step tutorial. The background colour of the giraffes was crafted by mixing Americolor's warm brown and ivory into the royal icing. The colour of the spots was made by mixing icing with tulip red and warm brown.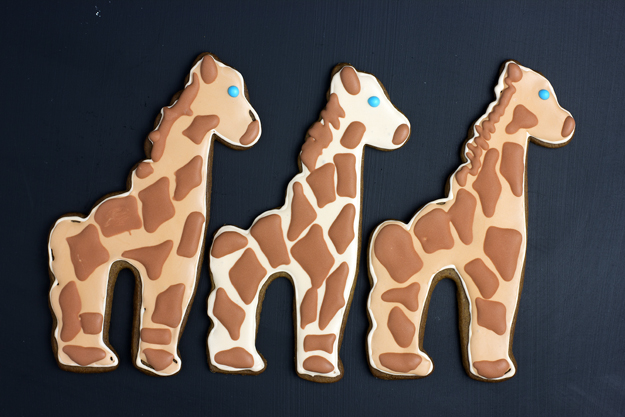 These cookies just make everyone smile!