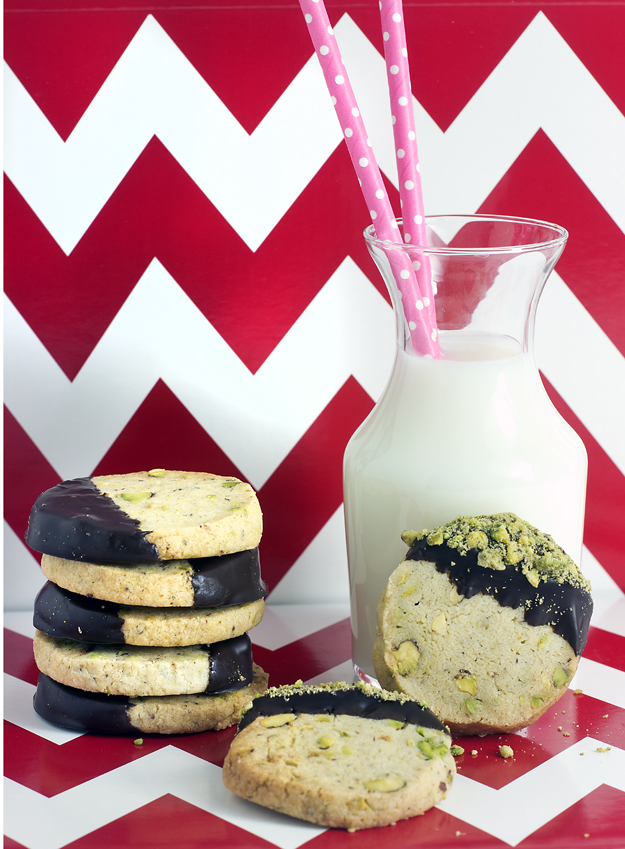 This is a tale of cookie evolution. These sweet beauties started off their short life as Cheddar Pistachio Biscuits. I had envisioned them as a little nibble to have with a glass of Prosecco over the holidays. I thought they would be similar to the Cheddar Biscuits I made a few years ago, which were met with rave reviews by my wine swilling  sipping girls weekend friends. I baked up a batch of the Cheddar Pistachio biscuits and was kind of horrified by the results. The orange cheddar clashed horribly with the green pistachios and offended my highly tuned sense of aesthetics. I could deal with the ghastly appearance if the flavours were good, but they just tasted so odd, because they were neither sweet or savoury, but rather a muddled in-between. It just confused the palate. With blessings by my tasting panel (husband and child #2), they got tossed.
Being December, I decided to wholeheartedly enmbrace the sweet route and make a pistachio shortbread cookie. And because December is all about excess, (we have January to practice our moderation skills after all!) I dipped these in melted bittersweet chocolate and rolled them in some finely chopped pistachios. The inspiration for this recipe came from a 2004 Bon Appetit recipe for hazelnut shortbread sticks. They rolled the dough into little fingers, baked and then dipped them. I sped the whole process up by turning these into slice and bake cookies.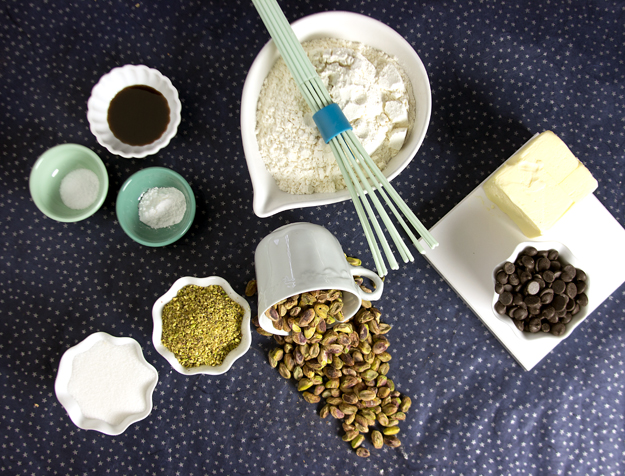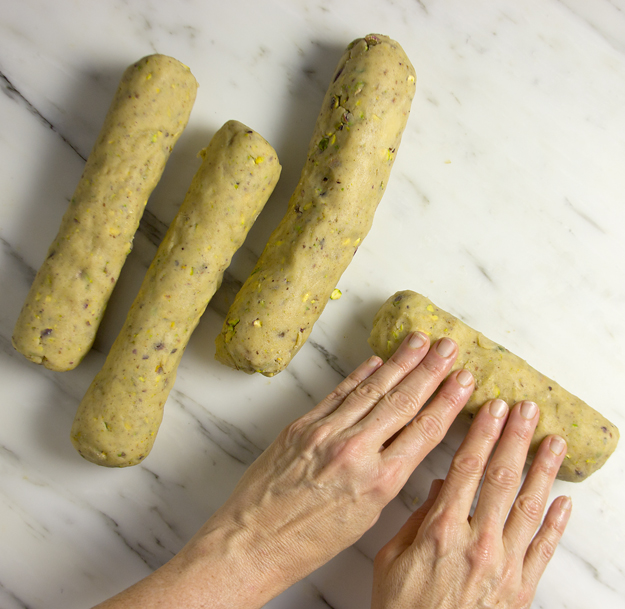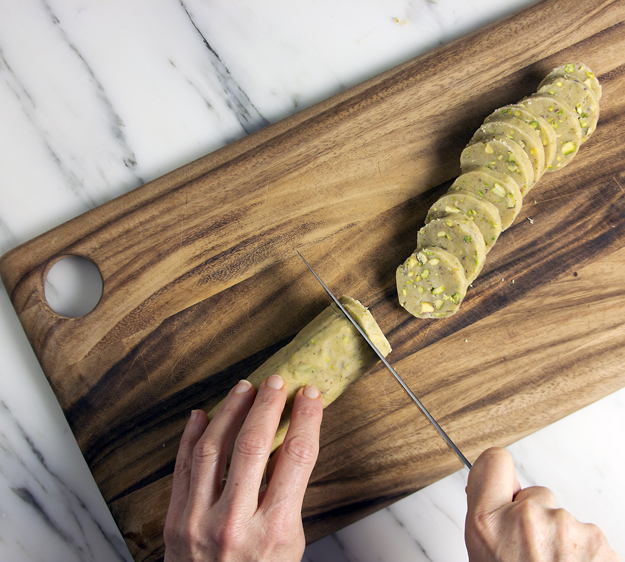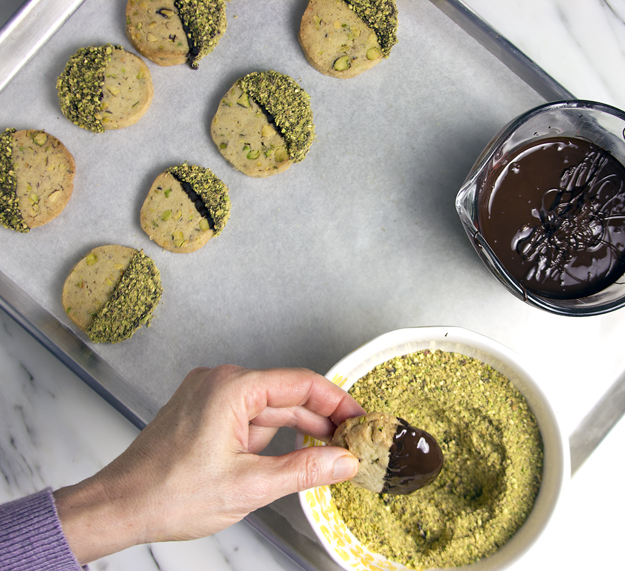 Each cookie is heavily studded with coarsely chopped pistachios, so that each bite delivers crunch. The final dunk into the bittersweet chocolate provides a perfect balance for the richness of these sweet and buttery cookies.