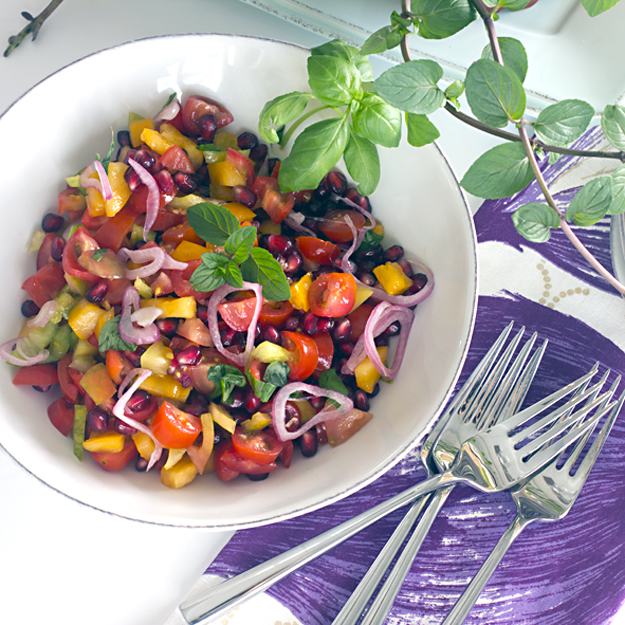 I believe I may have broken the unwritten food bloggers commandment that states, "Thou shalt not post about anything remotely fresh or healthy during the month of December."  However, in my defence, I believe I am eligible for an exemption from this rule. I have just come off a major bake-a thon, crafting over 30 pounds of Double Chocolate Peanut Butter Bark, 32 dozen Perfect Chocolate Chip Cookies, 24 dozen Salted Skor Bar Shortbread Cookies, 12 pounds of Almond Pecan Caramel Corn, 24 dozen Chocolate Dipped Pistachio Shortbread, 12 dozen Caramel Chocolate Dipped Pretzels,  8 dozen giant gingerbread snowflake cookies and 23 dozen Lemon Coconut Cookies.
So forgive me if I need something fresh and good-for-you to eat in December. And, I bet you do too! This salad checks all the boxes. Healthy, delicious, beautiful and very satisfying to eat. It makes a great lunch (ask my mom, I fed it to her today!) and would also not be out of place on the holiday table as one of your side dishes. Crunchy, sweet, salty, sour and just a tiny bit bitter, this salad is a feast for the taste buds as well as for the senses.
This salad is an adaptation of Yotam Ottolenghi's Tomato and Pomegranate salad in his splendid new book, Plenty More. "The sharp almost bitter sweetness of the pomegranate and the savoury, sunny sweetness of the tomato complement each other so gloriously."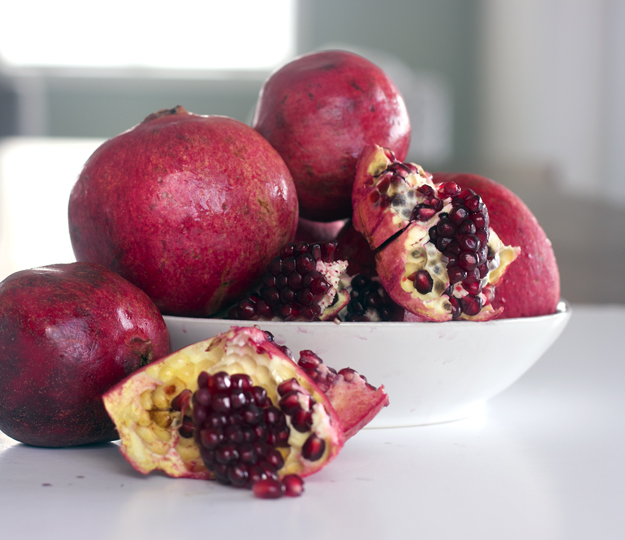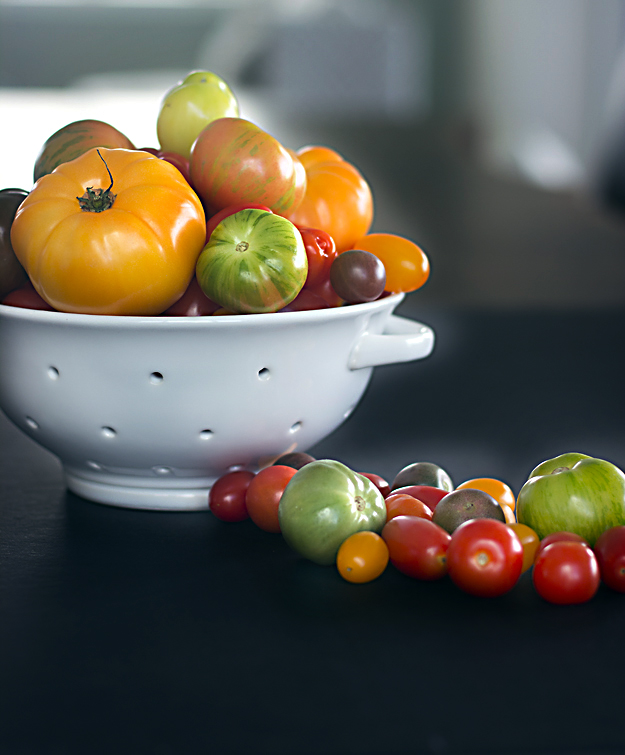 Removing seeds from a pomegranate can be a messy affair. My preferred method is to place a deep bowl into the sink,  quarter the pomegranate and gently nudge the seeds out into the bowl. There are many other methods that folks swear by. Spanking (my mom's personal favourite) and The Underwater Method are two of the most popular.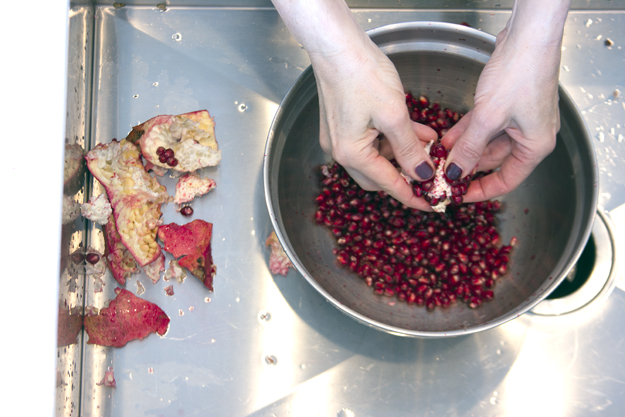 I love the sweet sharp addition of pickled shallots. So simple to prepare. Mix together equal parts red wine vinegar and water and add kosher salt and sugar. This magic blend tames the sharpness of onions and shallots in about 30 minutes!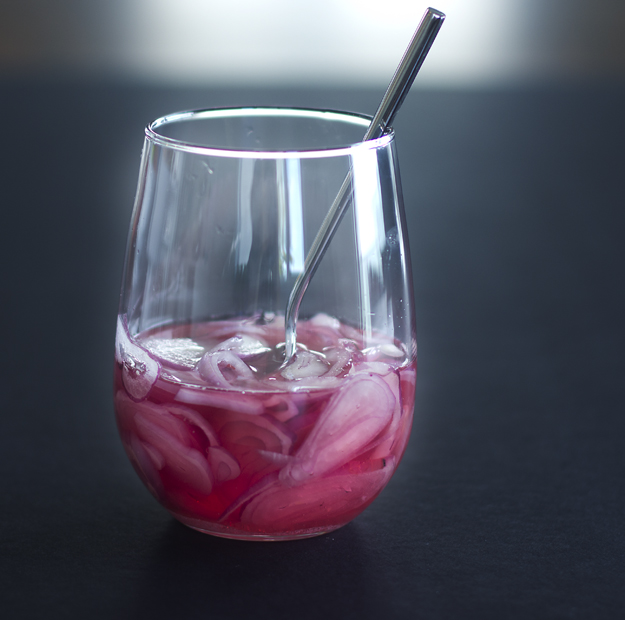 You can slice the tomatoes for a gorgeous composed salad.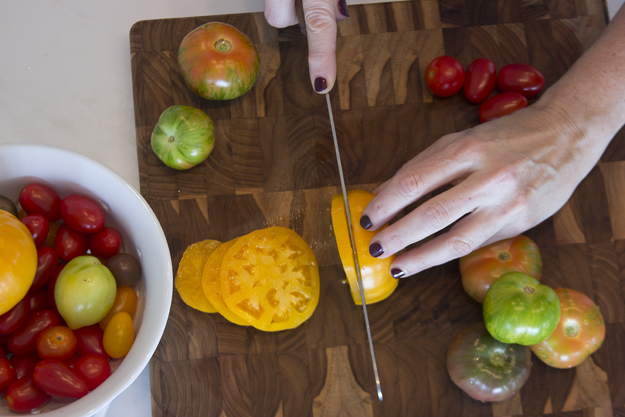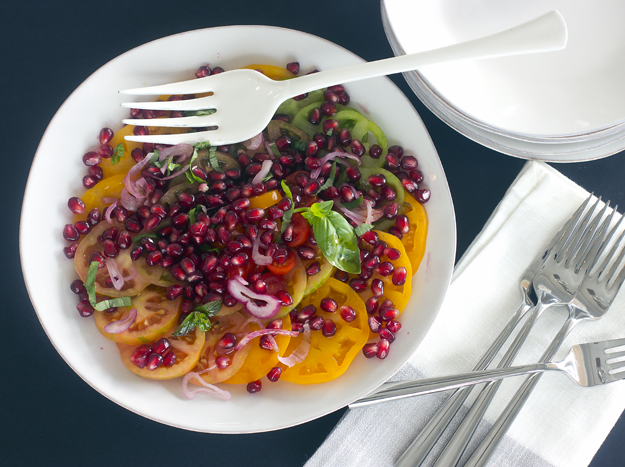 Or just dice everything up and mix and serve. Thinly sliced basil and mint leaves add a lively freshness.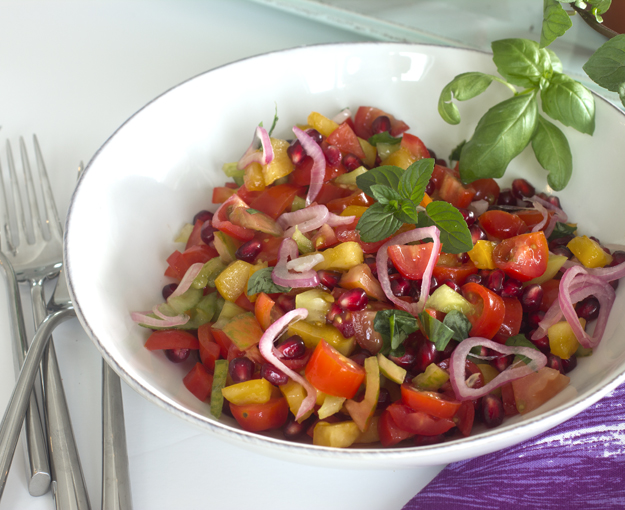 I love the addition of some grated ricotta salata for a salty, tangy addition, but feel free to leave the cheese off.