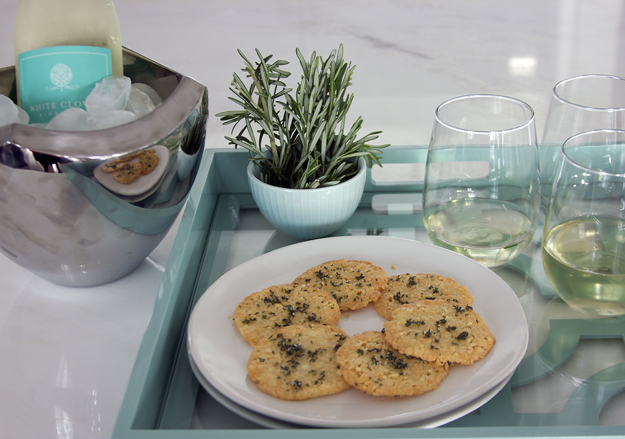 Some mammals develop an extra layer of insulation to keep them toasty during the winter. For mammals with fur, this extra layer consists of a thicker or longer winter coat of their fur. When spring and summer roll around they naturally shed that extra layer. Other mammals, like me for instance, pack on a cookie layer to keep them warm during the polar vortex. Sadly, that extra layer does not magically shed when bathing suit season rolls around.
 In order to help me shed my cookie layer I declared my kitchen a bake-free zone during the month of January. But, as anyone who knows me can attest, I can get a little cranky if I go too long without baking. I was having some friends over for drinks this week so I thought I would break my rule and bake some savoury cheese sables. (Sable is what the French refer to when talking about crumbly butter cookies) It didn't really feel like cheating since these cookies are sugar free!
I came across a recipe for Cheese Sables with Rosemary Salt in the January 2015 issue of Food and Wine Magazine. The dough came together very quickly and I rolled it into a log and chilled it. Slice and bake cookies make me very happy.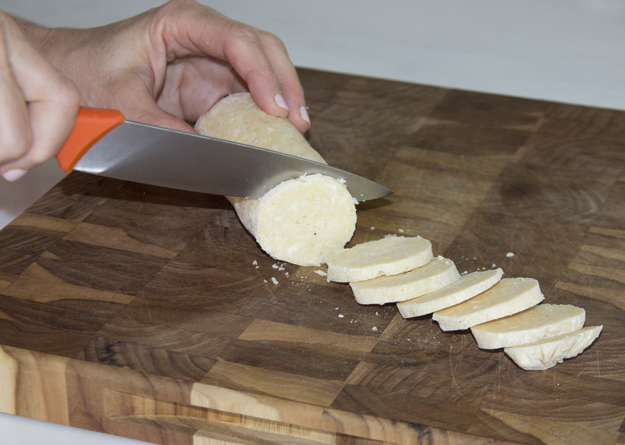 They are topped with some rosemary salt as soon as they come out of the oven.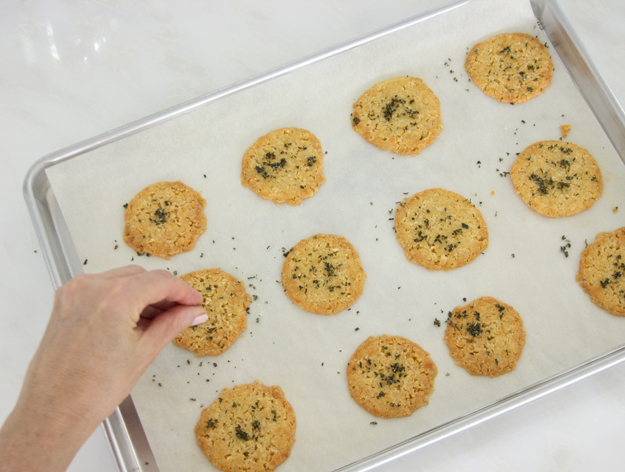 While they looked quite beautiful, when I picked up a cooled biscuit to taste, it fell apart in my hands. I am not quite sure what I did wrong. Perhaps it is nature's way of telling me that until I shed my cookie layer, and I need to lay off all biscuits, be they sweet or savoury!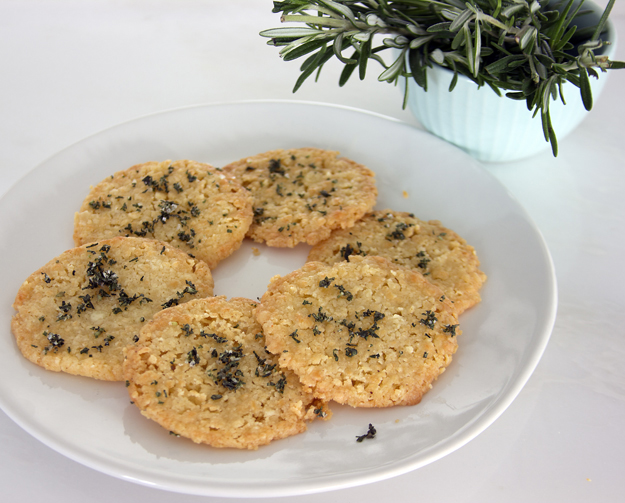 I carefully transferred them to a platter and served them anyways. They were messy but still quite delicious. If anyone has any ideas about what went wrong, let me know. I have a few suspicions. I used Manchego Cheese instead of the Parmesan called for in the recipe, so perhaps that was a factor. I also baked them while on holiday in Florida, on a very humid day, so perhaps that was what caused them to crumble.