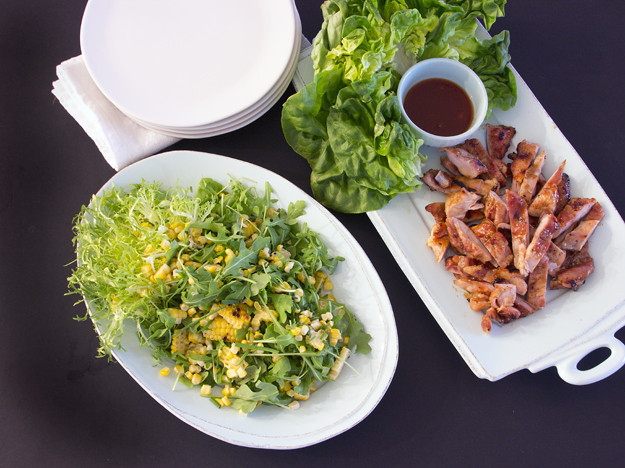 Consider this post to be a Public Service Announcement (PSA) warning you about the dangers of drinking and grocery shopping. You would think that I had learned my lesson last year while visiting my friends Marla and Ed in Florida. After a delicious dinner which included several bottles of wine, we stopped in at the local Publix under the guise of getting some milk. Ed led me down the "Aisle of Eden" (candy aisle), and convinced me that buying the family sized bag of Twizzlers was a stellar idea. Waking up in the morning with a killer headache, and viewing the empty candy bag on the couch made me realize that perhaps our judgement was less than sound.
And yet I fell victim to drinking and grocery shopping again this week. After dinner, my husband and I stopped in at the supermarket to pick up a few ingredients I needed to make Bobby Flay's sticky chicken in lettuce cups with a grilled corn salad. Cilantro was on my list. I was excited to see a small clamshell package of it, as I usually buy a big bunch and end up throwing out half of it once it starts to go slimy and ferment in my vegetable drawer.
Yesterday afternoon I pulled out all the ingredients to make dinner. I opened the package of cilantro and saw these huge spiky leaves. I looked at the package again closely.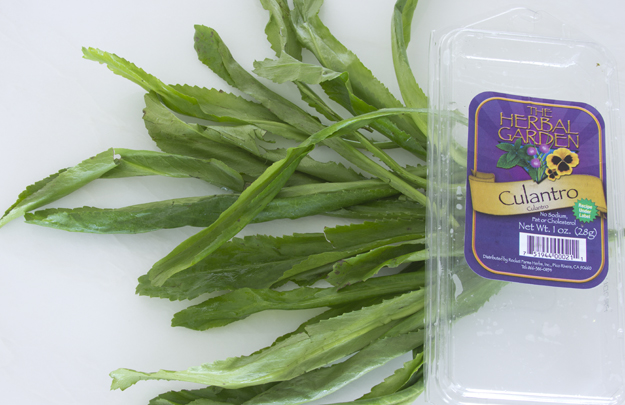 What the hell is culantro?
In my defence, I only had one glass of wine with dinner, but, full disclosure here, I forgot my reading glasses. So, let's amend that PSA to also include the dangers of shopping without your reading glasses.
Culantro, in case you're curious, grows in southern Mexico. It is sometimes referred to as cilantro on steroids, as it has a very intense cilantro flavour. The leaf is quite tough so it is not really meant to be used raw but rather added to soups and stews.
A quick trip to the grocery store, with my reading glasses this time, and I had everything I needed to make the mint cilantro dressing for the grilled corn salad.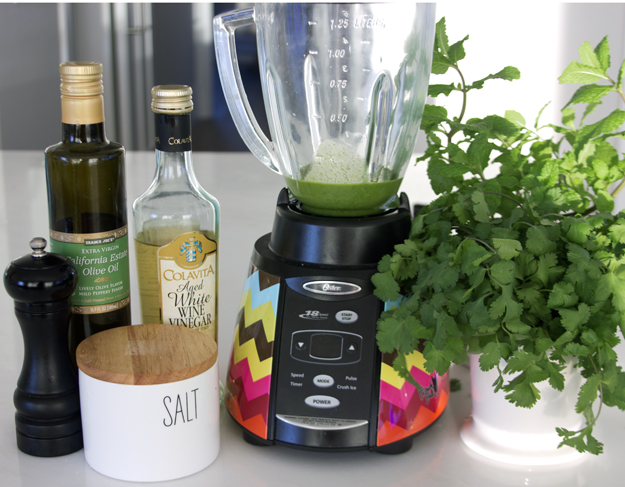 The sticky glaze for the chicken simmers on the stove for about 20 minutes.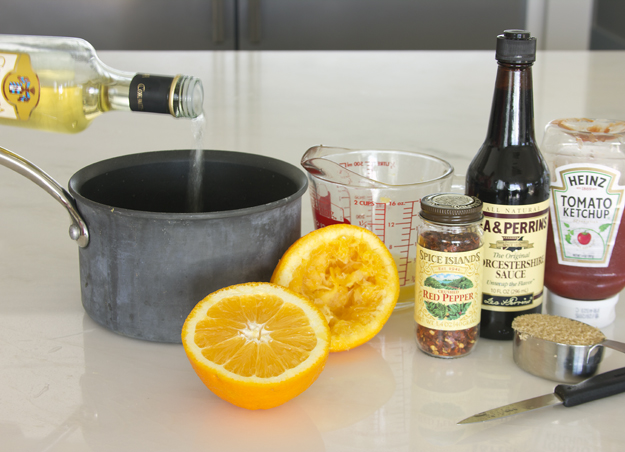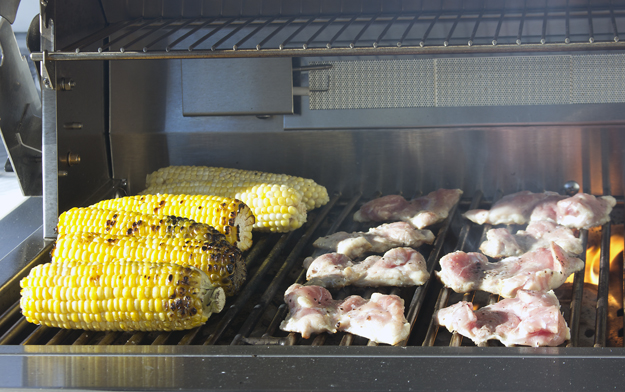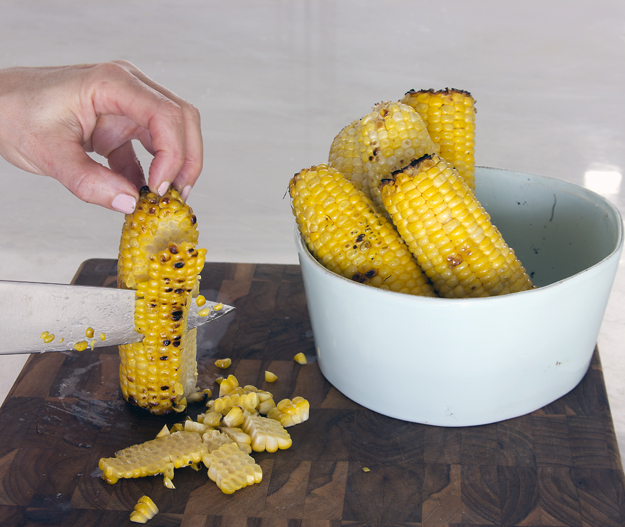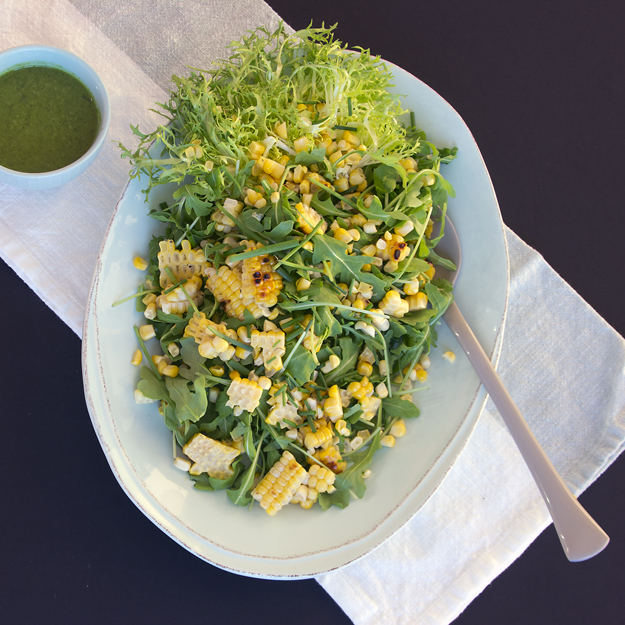 Lettuce wraps are the ultimate in guilt free healthy eating.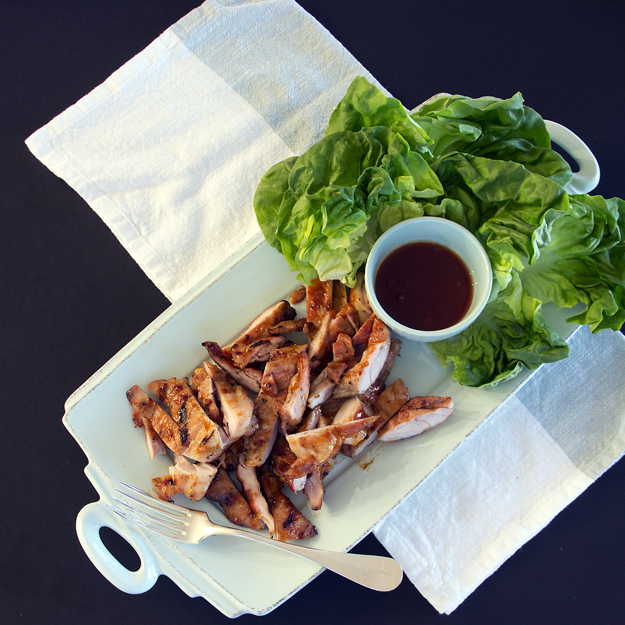 Click here to print recipe for Grilled Corn Salad with Cilantro Mint Dressing.