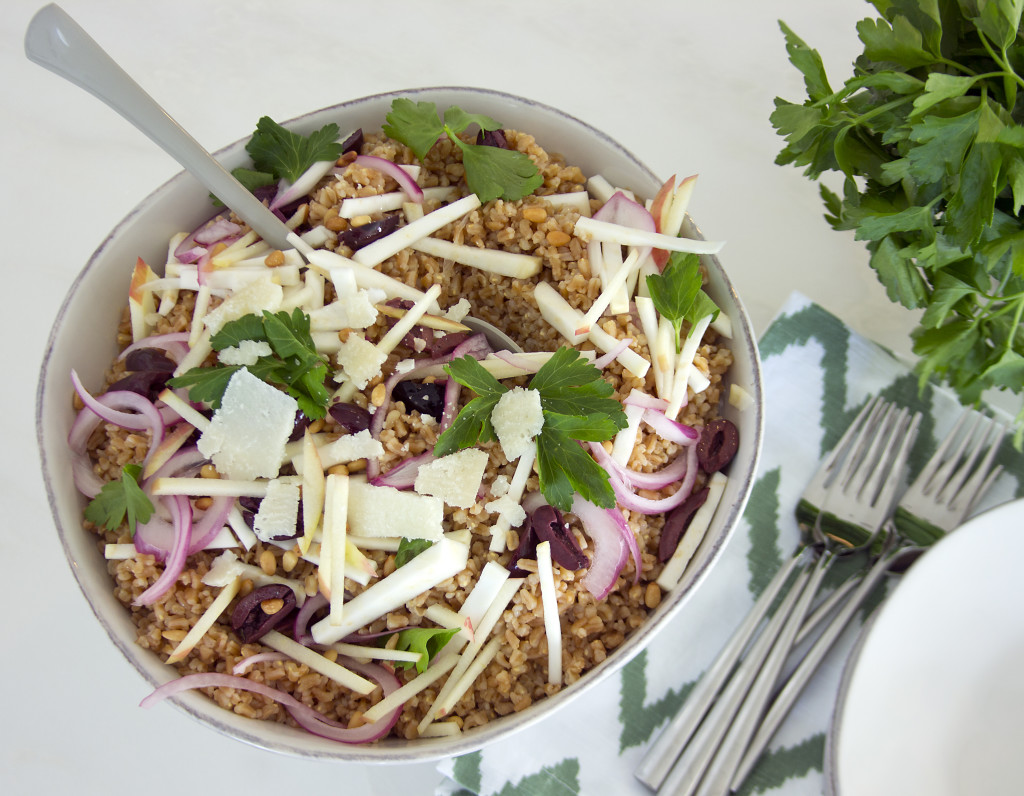 Although I have posted about farro here, here, here, here and here, I am of the opinion that you can never have enough good farro recipes. I just adore this nutty versatile grain. I discovered this winter version in the November 2014 issue of Bon Appetit. Associate Food Editor Claire Saffitz had a similar version at the NYC restaurant Charlie Bird. They simmered the farro in apple cider to infuse it with a lovely tart-sweet essence.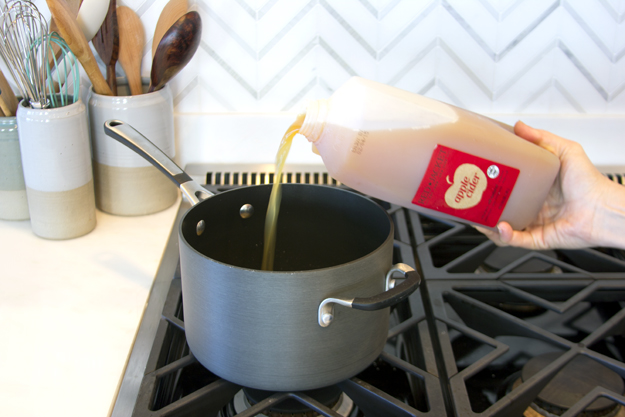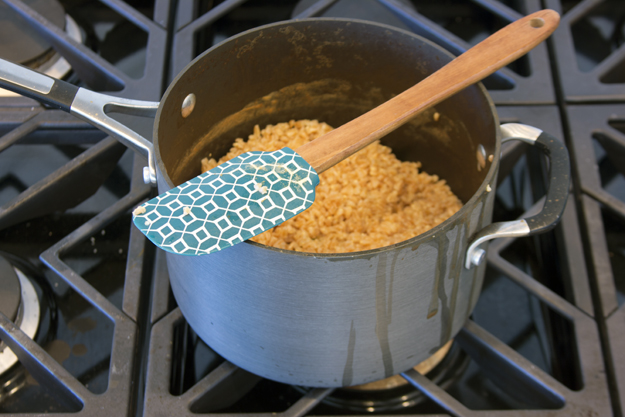 The cooled farro is tossed with crunchy julienned apples and celeriac.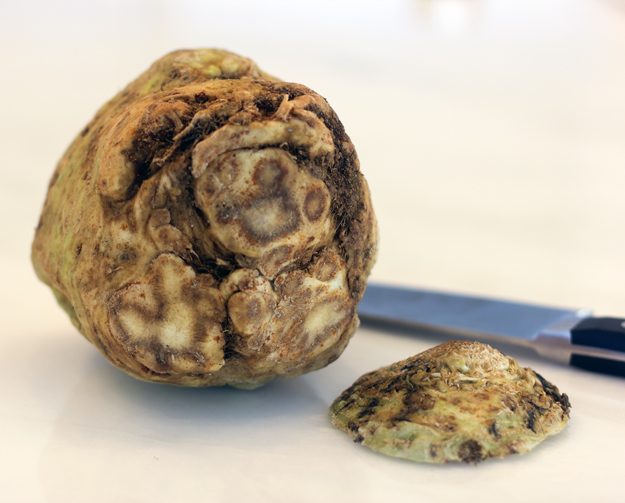 You have to believe that the first guy to come across one of these gnarly roots was in an extremely weakened and ravenous state. It would have taken quite a leap of faith for someone to come across this in the wild and decide that eating it was a sound idea. 
This knobby root is Celeriac (also known as celery root). I have often come across them in the supermarket, but had no idea how and where to use it. However, in January, when fresh local stuffs is in short supply, you need to go outside your comfort zone and embrace the ugly! Celeriac has a mild delicate taste, rather like a cross between celery and parsley. Beneath that grody exterior lies a heart of snowy white goodness. 
Taming this beast is not difficult. Slice off the top and bottom so it sits flat on the cutting board. Slice around the sides and hack off the brown outer skin. Julienne it for raw salads or cube it for simmering in soup. If you are using it raw in a salad, store it in water with a splash of lemon juice after cutting to prevent it from oxidizing and turning brown.  Drain and mix into salad just before serving.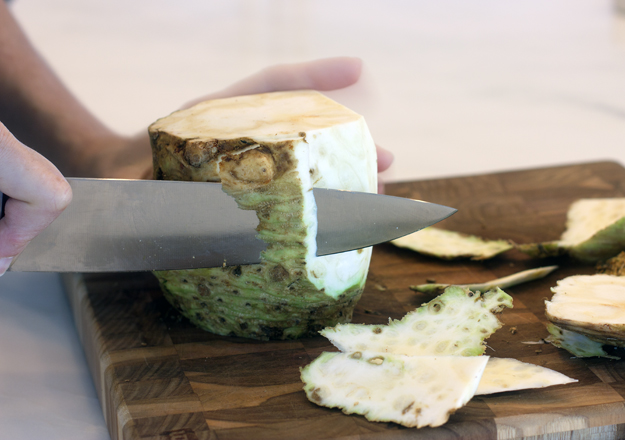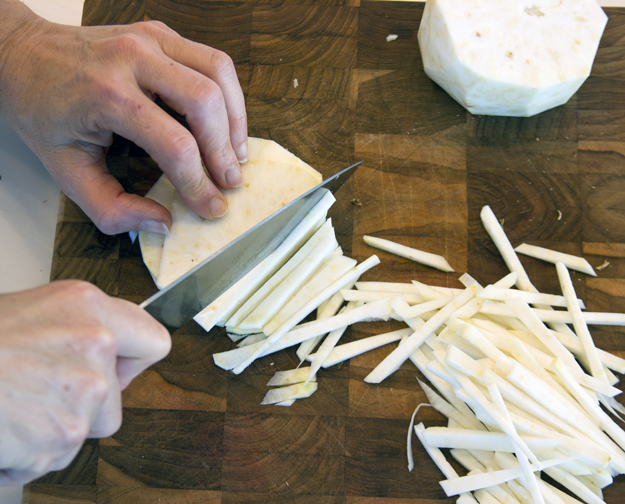 Salty black olives and shaved Pecorino Romano cheese are added as a welcome balance to the cider sweetened farro. Italian parsley leaves provide a verdant fresh punch. I added some pickled red onions because I love how pickling tames their bite. A final garnish of toasted pine nuts and this salad is ready for it's closeup!