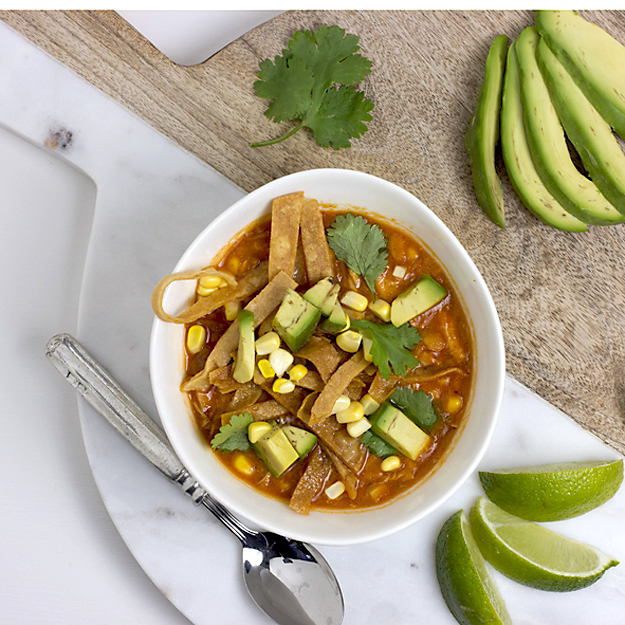 I recently had a bowl of Chicken Tortilla Soup that knocked my socks off! Well, actually, it knocked my sandals off, since said soup was slurped at Masa restaurant in Naples Florida.
I have made Chicken Tortilla Soup at home several times, and while it has always been pleasant, it was nothing like Masa's. There was a depth of flavour, an earthy almost smoky thing going on with the broth. It had more body than my soup, but it was not what you would call a thick creamy broth, just enough substance to feel hearty. The first spoonful seemed mild when it first hit the palate, but after swallowing there was a pleasant tingling of residual heat.
There was a beautiful hit of acid from fresh lime juice and each spoonful delivered a perfect bite of moist shredded chicken, creamy diced avocado, fresh cilantro, crunchy fried tortilla strips and that earthy broth. While the rest of the meal was good, I couldn't stop thinking about that soup. I wanted to recreate it at home. An Internet search, comparing various recipes gave me the first clue as to what I needed to do.
Chile powder alone will not produce an earthy complex broth. A combination of  whole dried chiles, dried chile powder and fresh jalapeños will allow you to pull off a stellar broth. For my whole dried chiles, I settled on Ancho (pictured below on the left) and New Mexico (on the right).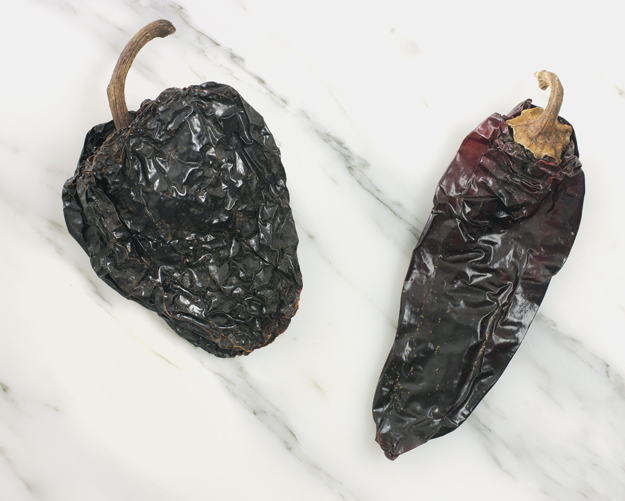 Ancho chiles (dried poblano peppers) have enough heat to be zesty but not scorch. New Mexico chiles are also mildly hot with an earthy chile flavour and undertone of wild cherries. Whole dried chiles require a bit of work. First, they need to be toasted in a dry pan, for a minute or two. Then, I split them open and removed the seeds and ribs, as I wanted subtle heat, just enough to make you gently glow but not enough to produce a sweat. Next, they are soaked in some hot water to soften them.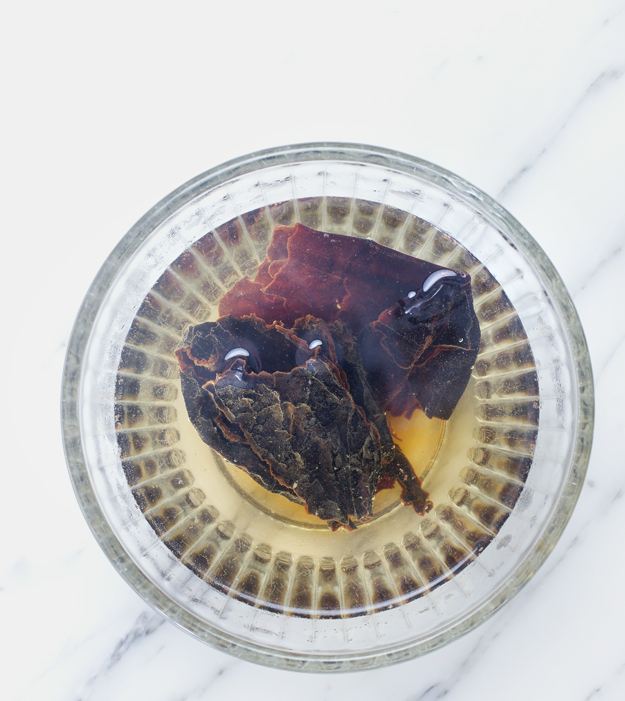 Heat settled, I moved onto the broth. I discovered that several recipes called for adding 2-3 fresh corn tortillas to the broth to help thicken it. Onions, garlic, fresh jalapeños and spices are cooked in a bit of vegetable oil to soften them. Then the whole lot gets whizzed in the blender, along with the fresh corn tortillas, the softened dried chiles, some chicken stock and half the canned tomatoes. This creates a broth with body and substance.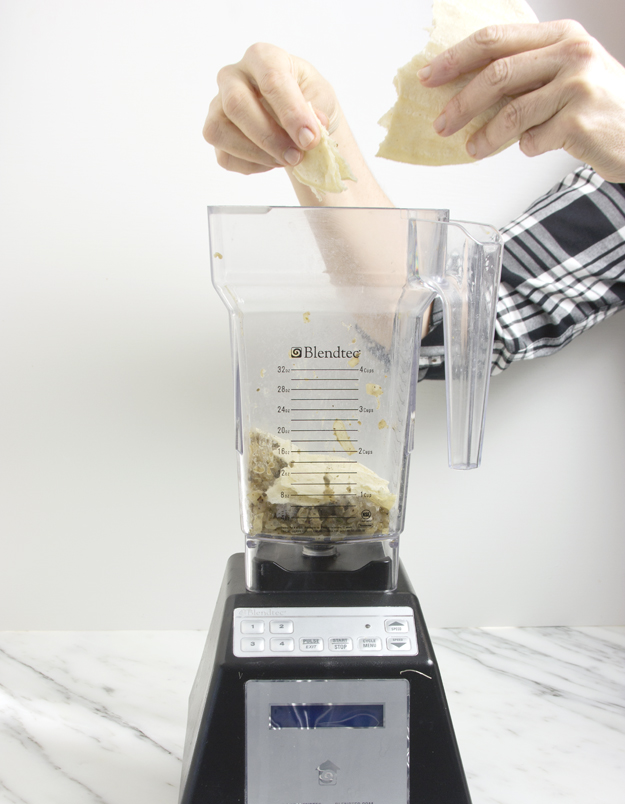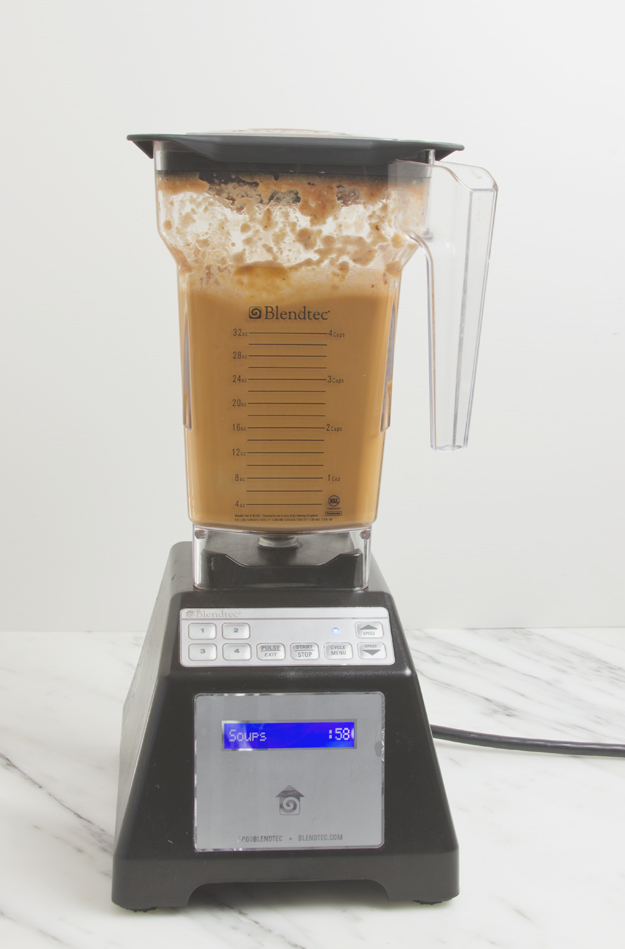 A rotisserie chicken from the supermarket is a great time saver. I also added some frozen corn to simmer in the soup with the shredded chicken. The sweet crunch from corn is always a welcome addition.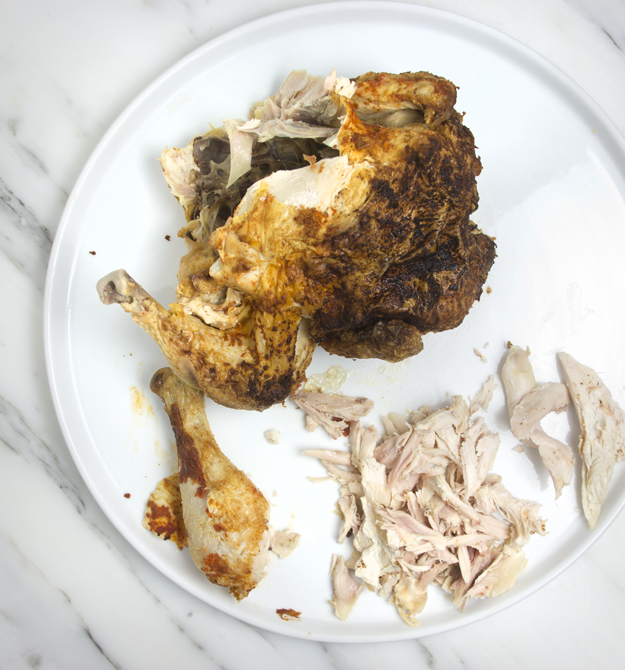 While the soup was simmering, I cut some fresh corn tortillas into strips and fried them in vegetable oil. While flour tortillas are easy to find, it takes a bit more resourcefulness to hunt down corn tortillas, but the search is worthwhile. I found them at a Latin market. Sometimes your local supermarket will have them in the freezer section. You can also just buy some tortilla chips and use those for garnish, but frying your own is so much more delicious and people are always so impressed when you say you made them yourself!