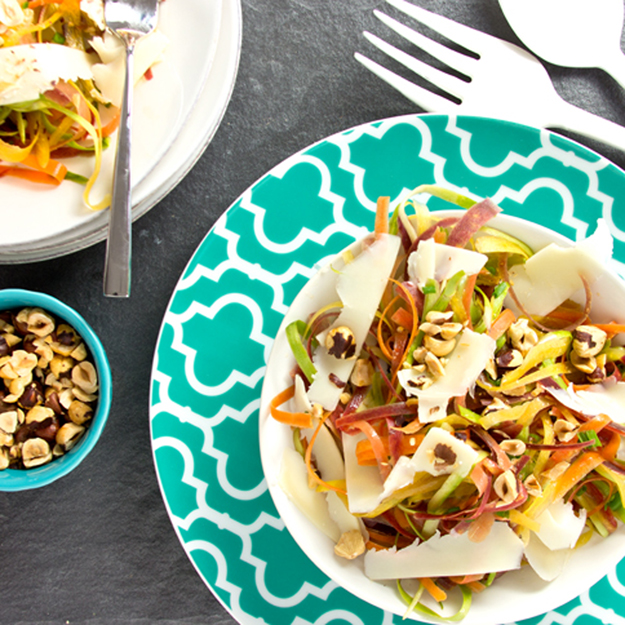 In my little corner of the world, there is still one stubborn patch of ice in the north-east corner of my yard that refuses to melt. The chives, god bless their hardy little souls, have managed to poke through the ice and have given me hope that spring will arrive.
We are still weeks away from local asparagus here in Ottawa but that has not curbed my craving for something raw and crunchy! Imported rainbow carrots and asparagus will have to do for now.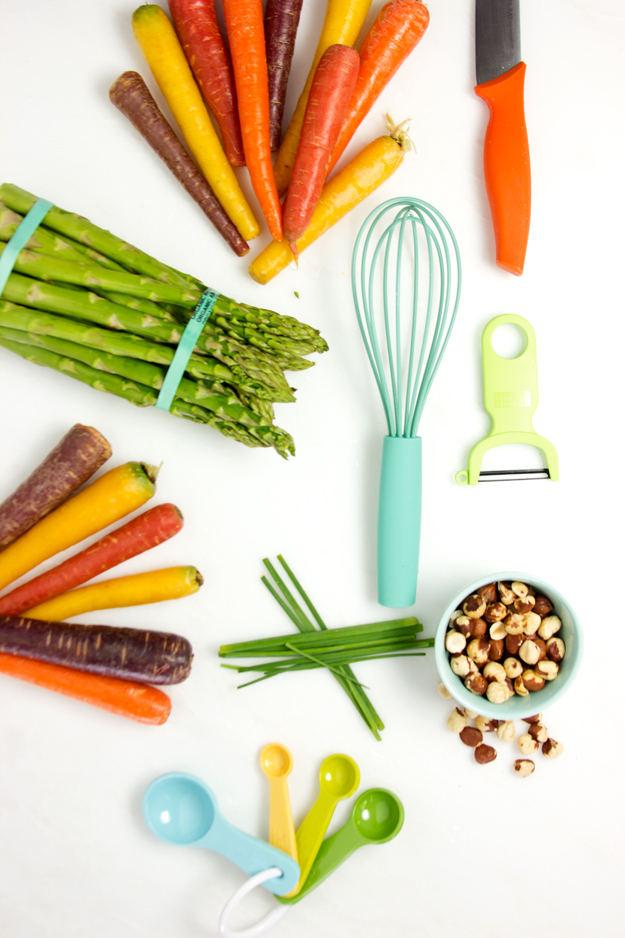 Shave the carrots and asparagus with a vegetable peeler. I love my Y shaped peeler! At the risk of being accused of "skinny shaming", fat spears are what you want here. Thos skinny ass spears of asparagus are useless (and tasteless too, IMHO).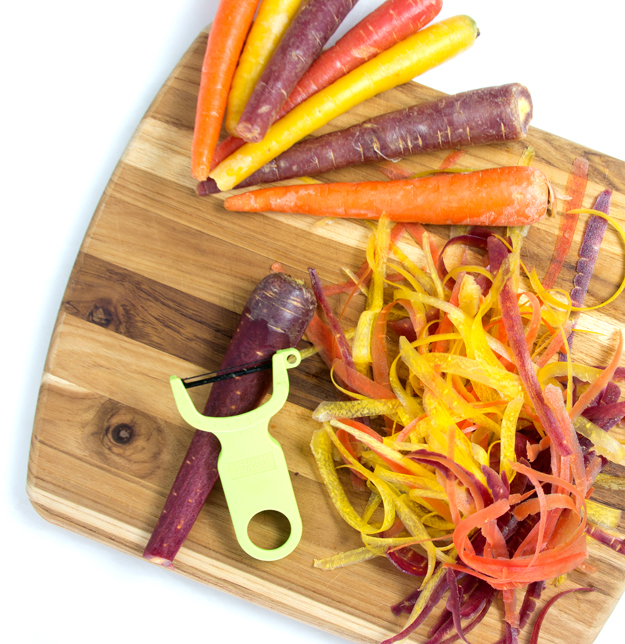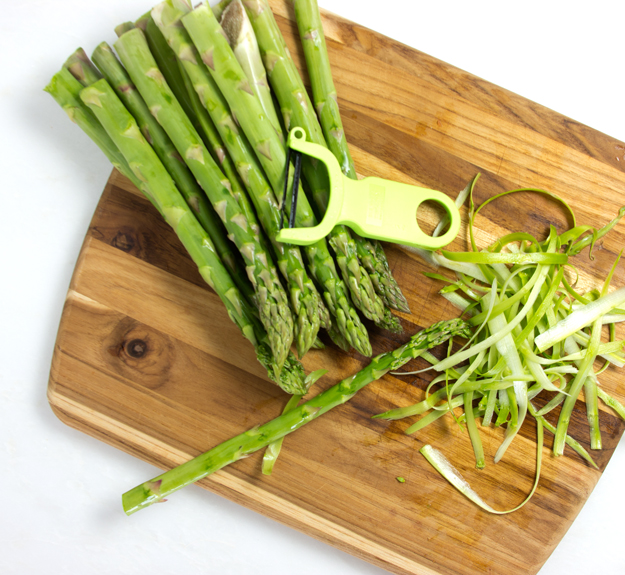 Toasted hazelnuts, chives and some shavings of gouda or gruyere cheese are mixed in to provide some crunch and funk. Tossed with a simple hazelnut oil vinaigrette, this shaved salad tastes like springtime in a bowl. Most supermarkets now carry hazelnut oil now. Just remember to store it in the fridge. Feel free to use olive oil instead if you can't find hazelnut oil. It will still be delicious.