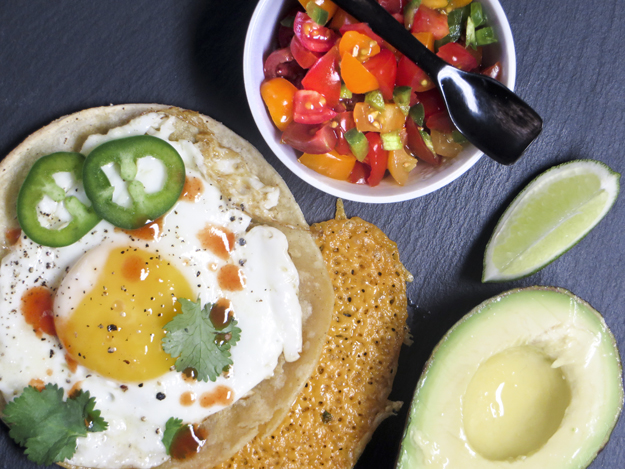 For me, the best part of a grilled cheese sandwich is the rogue bits of cheese that escape, melting and then dripping down the side of the bread, bubbling and browning away on the bottom of the pan, transforming into a lacy crispy disc of cheese. The Italians  have been making these crispy discs for years. They call them Fricos. I have made cheddar-parmesan ones to serve with soup.
The genius folks over at serious eats figured out a way to get that crispy cheesy goodness on a taco. Normally, grated cheese is added to a taco, but that's kind of humdrum. They fused melted cheese to the taco.
My mind immediately went to breakfast, needing to fill these with eggs, avocado, jalapeño and salsa. If you are just going to make one taco, (and who could eat just one?), then you can certainly make the whole thing in a frying pan. But I wanted to figure out how to make several at a time, in case you are really hungry, or perhaps have a few people to feed.
Start with a parchment lined baking sheet and a 375° oven. I chose cheddar cheese, but feel free to experiment with your favourite. Pepper-jack would be good too. Arrange 1/2 ounce of grated cheese in a 5- by 2-inch rectangle. Repeat until you have about 3 or 4 cheese rectangles on the baking sheet. Bake for about 3 minutes until the cheese starts to melt.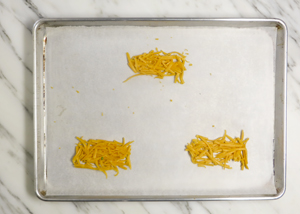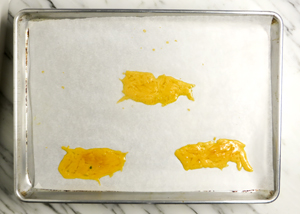 Then lay a fresh corn or flour tortilla  on top of cheese so that roughly half the cheese is covered by the tortilla. For my first batch, I lightly oiled the tortillas, which turned out to be a mistake, because you don't want the tortilla to become crispy. It must remain soft, pliable and moist,  so you can fold your tortilla in half to eat it. So I briefly dipped the tortillas into a bowl of water before placing them onto the cheese and back into the hot oven. That way, the surface moisture evaporates, steaming the tortillas to give you the perfect supple texture.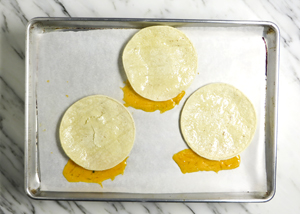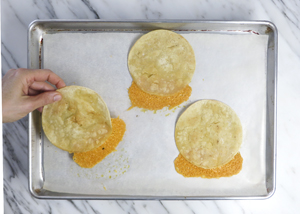 When they cool, you can lift them off the baking sheet and each tortilla is now wearing her own crispy cheese mini skirt! Then the fun begins. Fill them with whatever makes you happy.
I created some with scrambled eggs.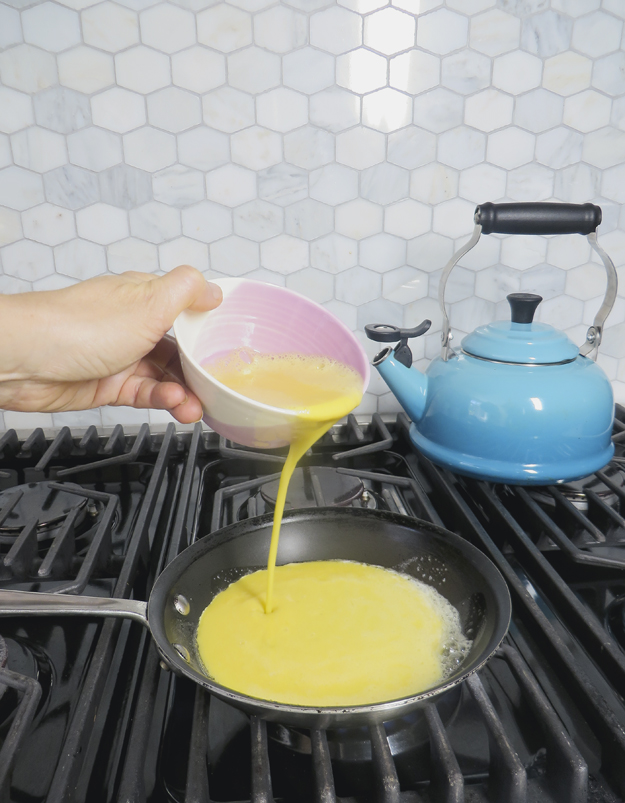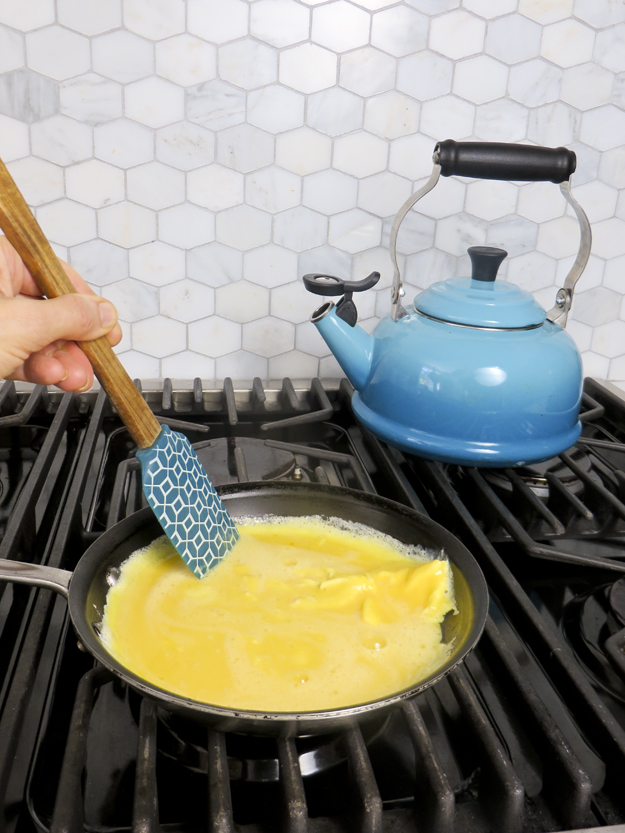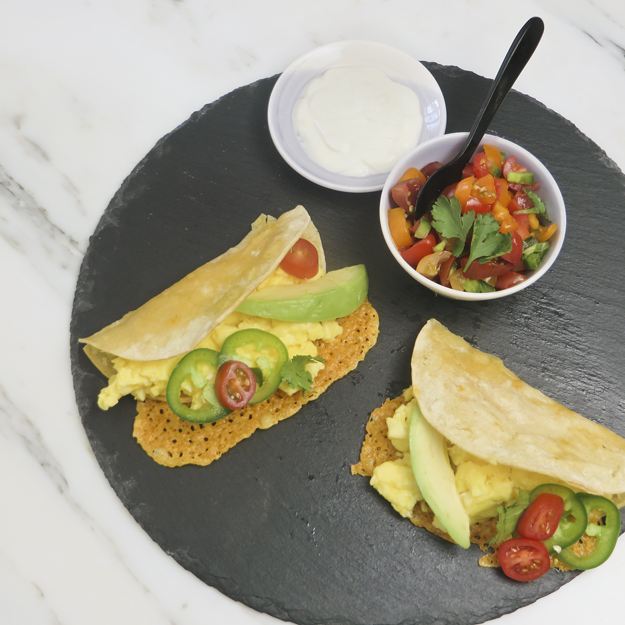 Then I decided to make an open faced one with a fried egg.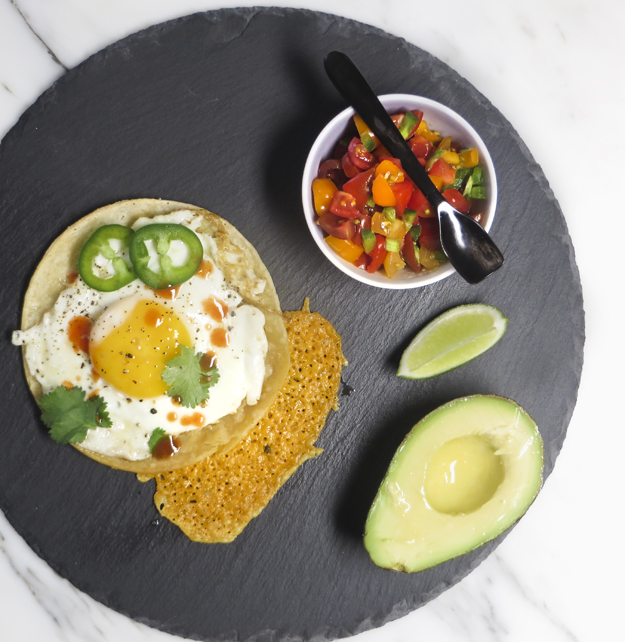 These are almost as much fun to make as they are to eat.