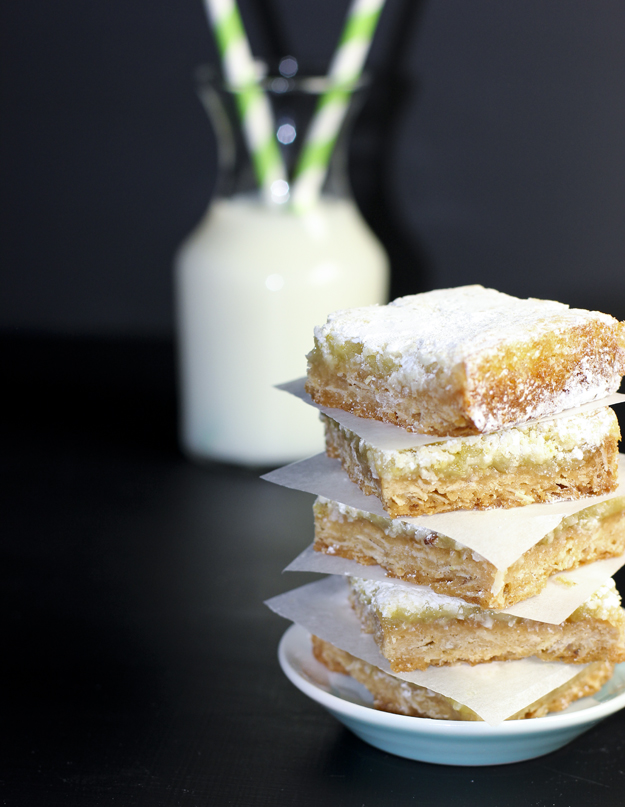 A really good lime square should have more than a whisper of citrus flavour. It needs a big shout-out of lip puckering sourness. The base is usually quite sweet, so the topping needs to be really tart. The key to achieving this balance is not as simple as adding more lime juice.  When baking, the juice and zest of citrus fruits react differently. The flavour compounds in the juice are suspended in water, so they evaporate during baking and you are left with only a mild citrus flavour.  Zest, on the other hand, contains essential oils that do not dissipate with the heat of the oven, so the pucker power remains strong.
Lime and coconut is a perfect pairing for summer, and these bars pack a serious pop of lime flavour. 
Citrus squares typically have a shortbread-like base. I decided to mix things up a bit and added some oats to my base. The dough comes together quickly and can be patted into the pan with your hands, no rolling necessary.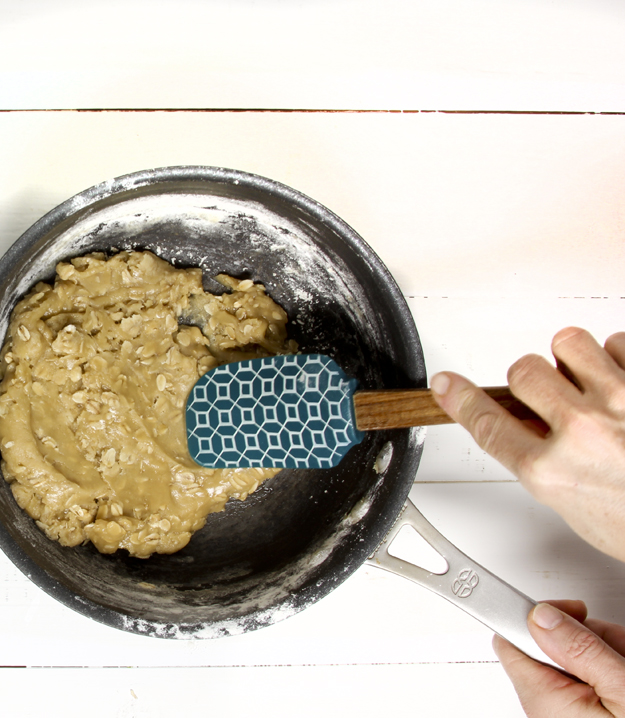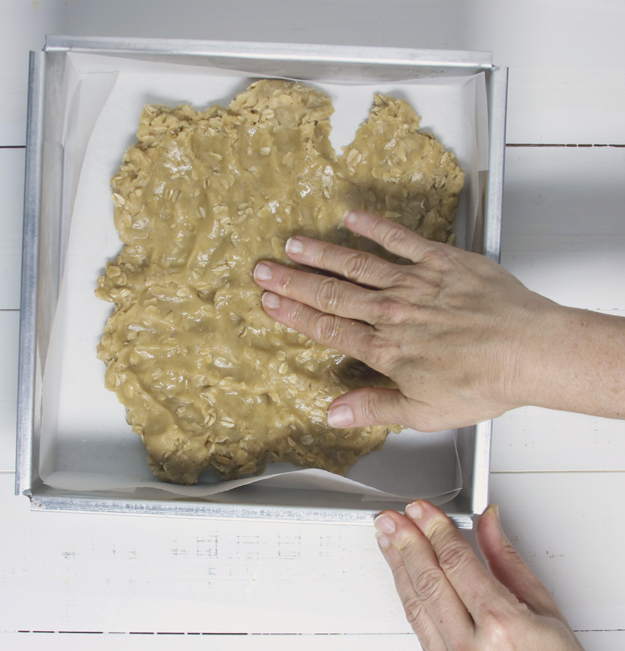 The filling is mixed in one bowl. Fast and easy.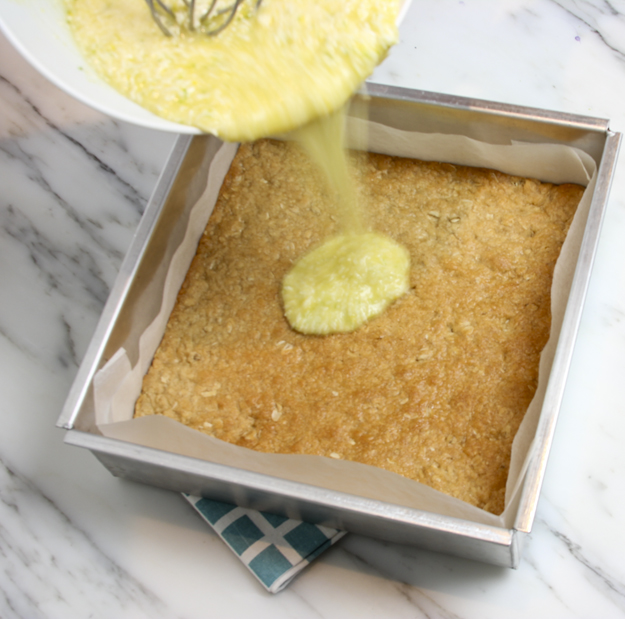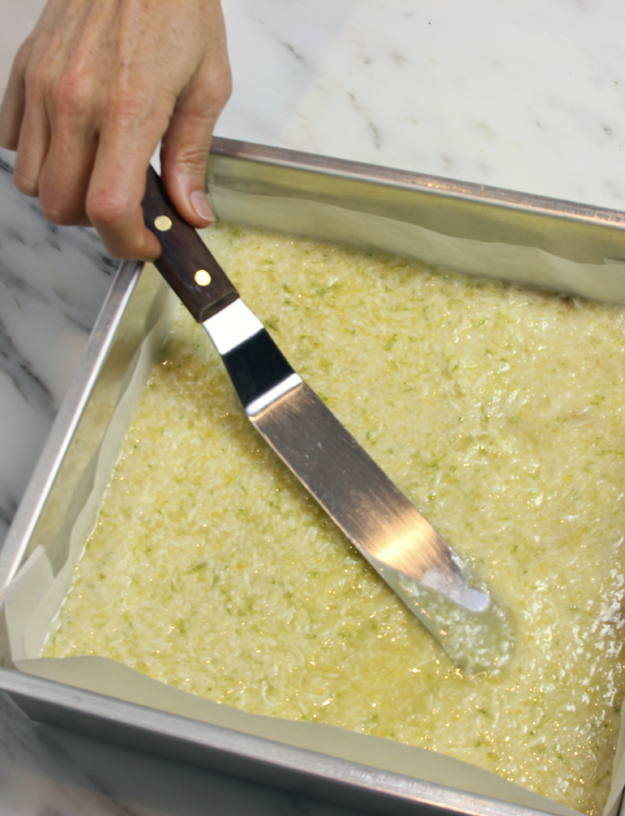 Let it snow!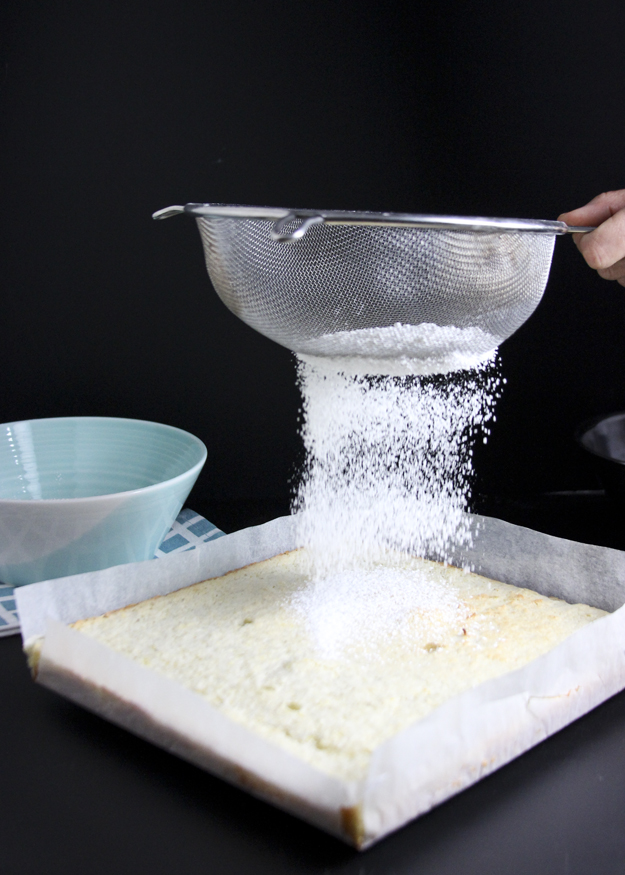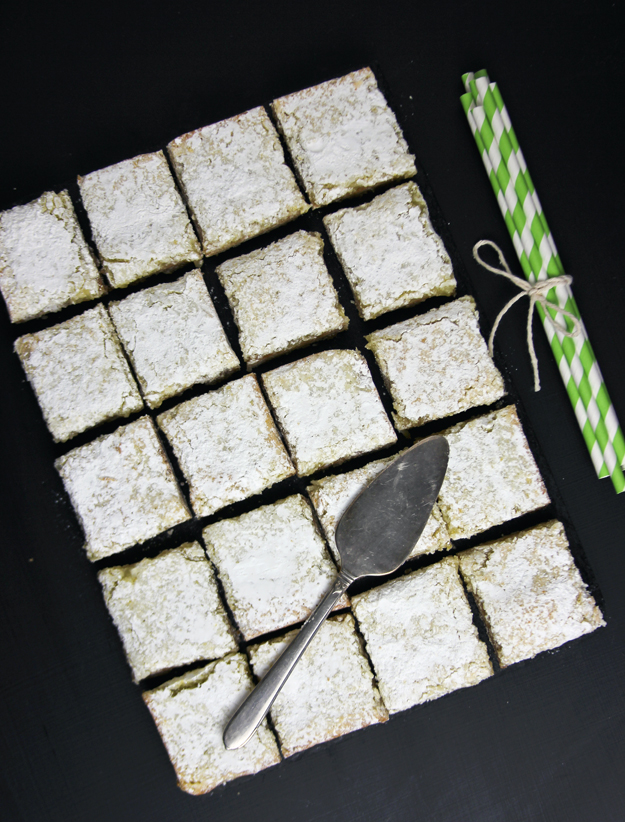 While small in stature, these squares are mighty in flavour. The edges of the crust are crunchy but the center remains slightly chewy. The filling is loaded with tart lime and tropical coconut flavours. A dusting of icing sugar provides just the right sweet counterpart to all that pucker.